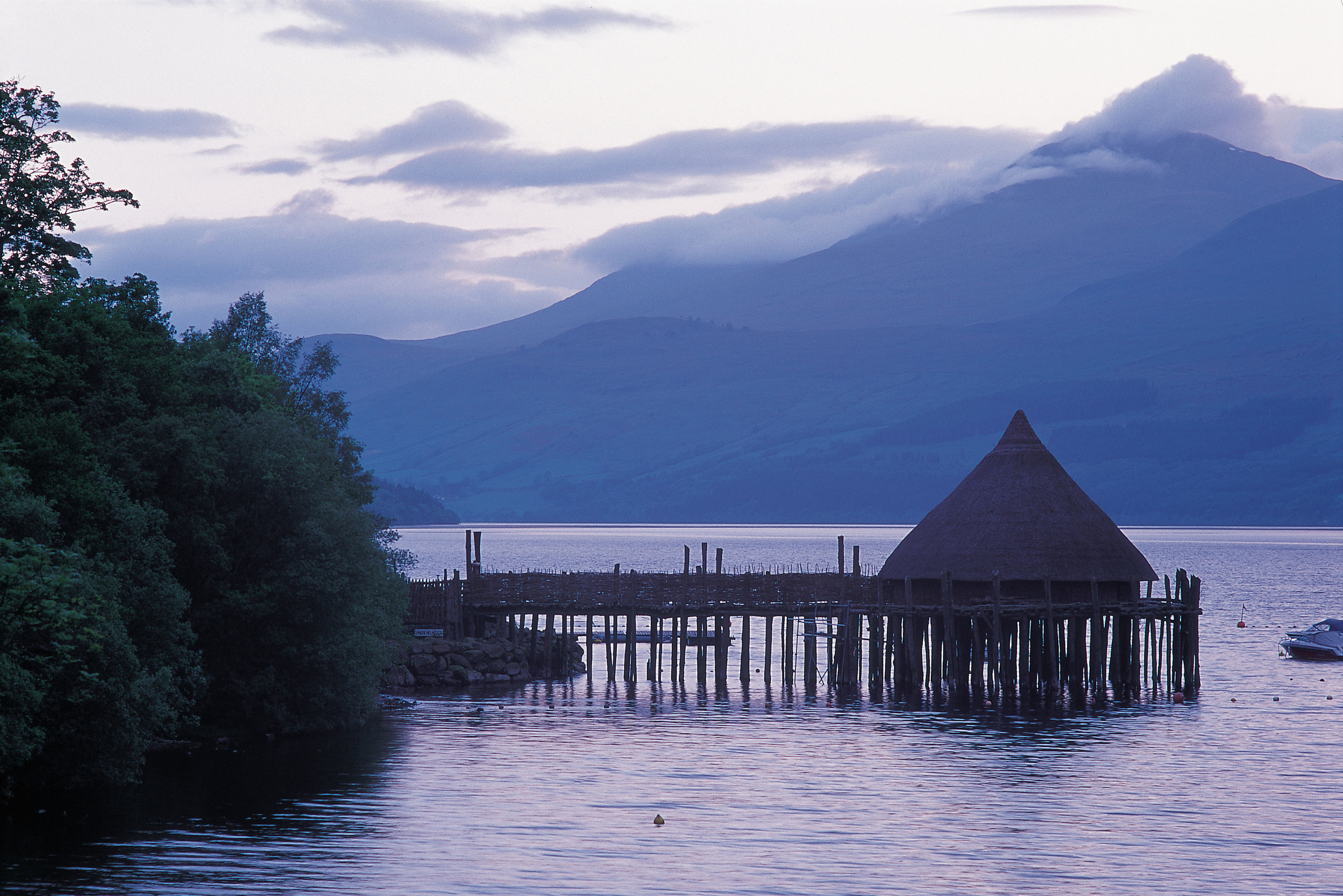 Ancient relics from Stone Age Perthshire will go on show for the first time, thanks to a £25,000 windfall.
The Crannog Centre on the banks of Loch Tay has won funding from Museums Galleries Scotland for a major refurbishment.
The project will allow the attraction to properly display items from its collection, including a fragment of cloth which is thought to be one of the oldest examples of textiles found in Scotland.
Other items in the hitherto unseen collection include a notched wooden object that experts believe is the bridge from a stringed musical instrument.
The centre at Kenmore, by Aberfeldy, was awarded museum accreditation in late 2017 and tells the story of Iron age life.
Throughout the refit, centre staff will work with the public to open up the storage boxes and put the items on show.
Museum curator Frances Collinson said: "This grant gives us a fabulous opportunity to display our collections for the first time.
"These objects were made and used by the crannog dwellers on Loch Tay 2,500 years ago and we can now do justice to this amazing legacy that has been left for us to care for and display."
The centre is well known for its thatched roundhouse, which sits on stilts in the shallows of Loch Tay and overlooks the remains of four of 18 crannogs preserved in the water.
It was built between 1994 and 1997 as an archaeological experiment by Dr Nick Dixon and Barrie Andrian of the Scottish Trust for Underwater Archaeology, based on their excavation of Oakbank Crannog.
A crannog is a type of ancient loch-dwelling found throughout Scotland and Ireland in the Neolithic era.
Many were built in the water as defensive homesteads and represented symbols of power and wealth.
They were also thought to have been used as farmer's homesteads, hunting and fishing stations.
It's thought that up to 20 people may have lived in a crannog at one time. In winter, they were shared with animals and livestock.
Once abandoned, the structure would eventually rot away and keel over, crumbling down on top of all the debris that had dropped into the loch.
Artefacts and food particles dating back 2,500 years and beyond were discovered during the trust's underwater excavations.
Lack of oxygen and light are the main reason for their preservation.
The centre aims will open for the 2019 season on March 30 but hopes to start running limited visits from February.