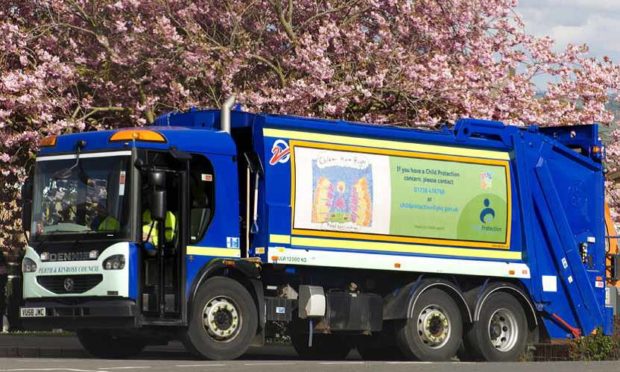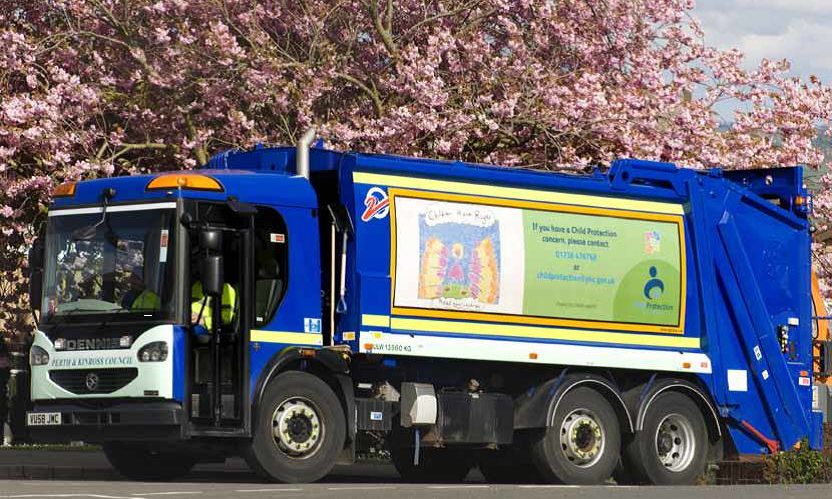 A national shortage of bin lorry drivers and mechanics is set to cause "major disruption" for local people.
Perth and Kinross officials are reporting "difficulties in recruiting and retaining staff" who drive and repair council HGVs, including bin lorries.
Industry leaders are warning that Brexit will worsen the situation further – with many European drivers already having left and young people being put off the profession by the high cost of obtaining a licence and by a perceived image problem.
HGV driver and mechanic salaries are lower in the public sector than their private sector equivalents.
Martin Reid, policy director for Scotland and Northern Ireland of the trade body the Road Haulage Association, said the issues were being felt across public and private sectors, and not only in Perth and Kinross.
"It has been on our mind for quite some time. We believe we are around 55,000 drivers short in the UK and around 12,000 drivers short in Scotland.
"Drivers are a really, really precious commodity to haulage companies at the moment. There are benefits to working in the public sector, but they deal with the less glamorous side of the business such as dealing with bins, and it's difficult to attract people into the industry in general."
He said a perceived poor image and entry costs of between £3,000 to £5,000 for a first licence were making it hard to attract young people into the trade.
"We have a problem with an ageing workforce. The average age of our drivers is between 53 and 55. The industry has to take a bit of responsibility too. We have not been that great at shouting about it as a career.
"Our industry also suffers from the fact that it is not a career that is put in front of people at school."
In the HGV Drivers and HGV Mechanics section of the Annual Workforce Report for Perth & Kinross Council 2018, it reports the council is suffering from an ageing workforce and council bosses are appealing for extra funding to train more mechanics.
It points out lower public sector pay means the council is struggling to compete for the limited number of drivers available.
The report states: "Failure to attract and retain HGV workers could result in major disruption for the council because of the effect it will have on our communities. For these reasons, our workforce planning has led us to put in place an in-house driver training programme to develop our existing workforce.
"We will continue to off our established Modern Apprenticeship programme to attract young people to be HGV mechanics, with a view to them being retained as employees on completion. We are carrying out a public and private sector benchmarking exercise to review salaries in this area."