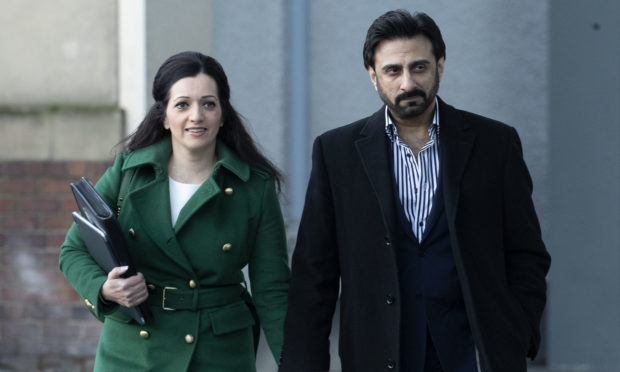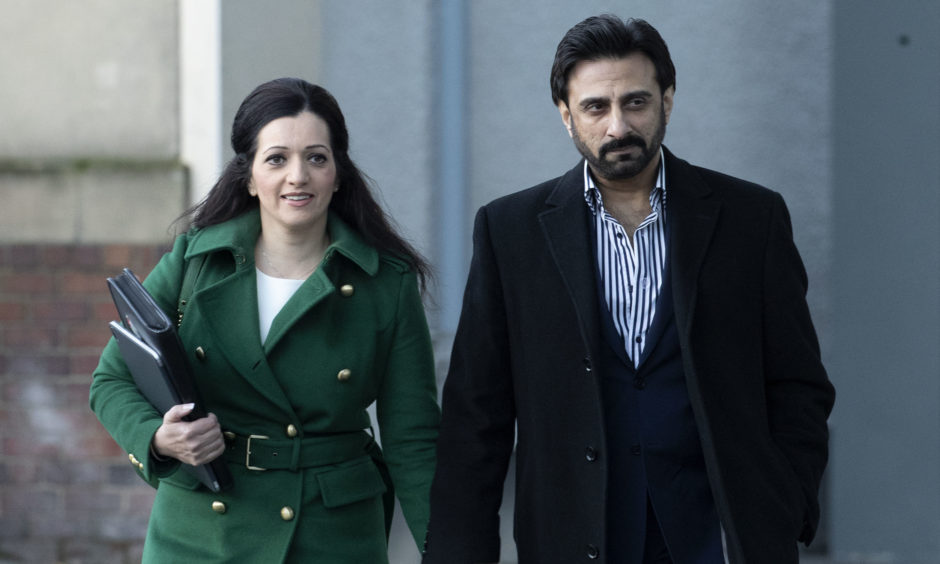 A former Perthshire MP has been fined £3000 and told to pay costs after being found guilty of professional misconduct at a disciplinary tribunal in Perth.
The SNP's Tasmina Ahmed-Sheikh, who lost the Ochil and South Perthshire seat in 2017, was censured and fined after being found guilty of breaking rules while administering a trust fund in her previous role as a solicitor.
She appeared in front of the Scottish Solicitors' Discipline Tribunal panel in Perth Concert Hall with Alan Mickel, her former legal partner and fellow trustee in the fund, which had been set up to support Mr Mickel's "vulnerable" sister.
The panel found them guilty of breaking three rules governing how solicitors deal with clients' funds.
A character reference from House of Commons speaker John Bercow was read out in defence of mother-of-four Ms Ahmed-Sheikh, who was given an OBE in 2014 for services to business and to the Asian community, highlighting her "diligence, energy and integrity".
Mr Mickel was also censured, fined £3000 and told to pay expenses.
He broke the profession's rules by borrowing from the fund to help his struggling legal practice Hamilton Burns, which went bust in 2017. This created a conflict of interest, as the fund was a client of the legal firm.
The Law Society of Scotland investigated after the balance in the fund plunged from more than £145,000 to only £159.
All loans were later repaid with interest.
The pair also failed to maintain accurate accounting records, which as "cash flow partner", was Ms Ahmed-Sheikh's key area of responsibility.
Grant Knight, representing the Law Society of Scotland, said there was "no suggestion of dishonesty or impropriety" but described the pair's approach as "amateurish".
"Both of these respondents should have known what these rules were. This is not a misfortune.
"This is a disregard of the rules set down by the solicitors' regulatory body as regarding how you manage clients' funds. They have to take recognition of that."
He said both had proceeded on the "erroneous but honestly held view" the trust fund was not a client of Hamilton Burns and therefore not subject to the rules governing solicitors' actions.
Ms Ahmed-Sheikh now works with Alex Salmond in his broadcasting company Slainte Media, the company behind the former first minister's controversial chat show on Kremlin-backed TV station RT.
Ms Ahmed-Sheikh's lawyer Dorothy Bain QC read out Mr Bercow's character reference, which described the SNP's former trade and investment spokesperson as a "person of the highest possible integrity".
Ms Bain said the former MP now accepted she should now have overseen the trust fund with "more vigour"
Ms Bain said that although Ahmed-Sheikh was currently working as TV presenter and producer she still wanted to keep her right to practise as a solicitor as she had "gone through a lot to achieve her degree" and had a particular commitment to women's, minority ethnic and disabled rights.
"It has been accepted entirely that there is no suggestion of dishonesty or impropriety in relation to the firm's finances," Ms Bain added.