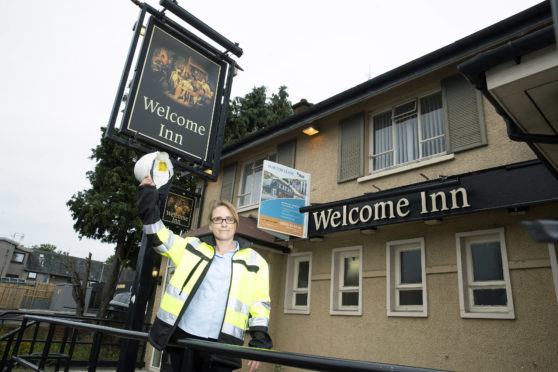 Work will this week on a £490,000 refurbishment of a Perth pub which is set to bring a handful of jobs to the neighbourhood.
Exterior work will completely change The Welcome Inn's appearance, extending the front of the Rannoch Road pub, and adding new signage and lighting. A sheltered café-style terrace will be created to the side with seating for more than 50 people.
With work to start on Wednesday, the redevelopment is expected to take 14 weeks and the pub is scheduled to reopen in the second half of November. Seven new jobs will be created.
The investment is being undertaken by Heineken-owned Star Pubs and Bars and will see Perth resident and experienced licensee and chef Debbie Little take the pub's helm.
Debbie said: "I've always wanted a pub of my own and I'm excited The Welcome Inn will be my first – it's got so much potential. With no other pub within a mile and half, Letham has been crying out for a great local that's a hub of the community.
The Letham watering hole was granted an extended licence in the spring, before the transfer in management following the current operators' retirement.
After acquiring the premises last March, operators Star Pubs and Bars unveiled the ambitious plans for the bar.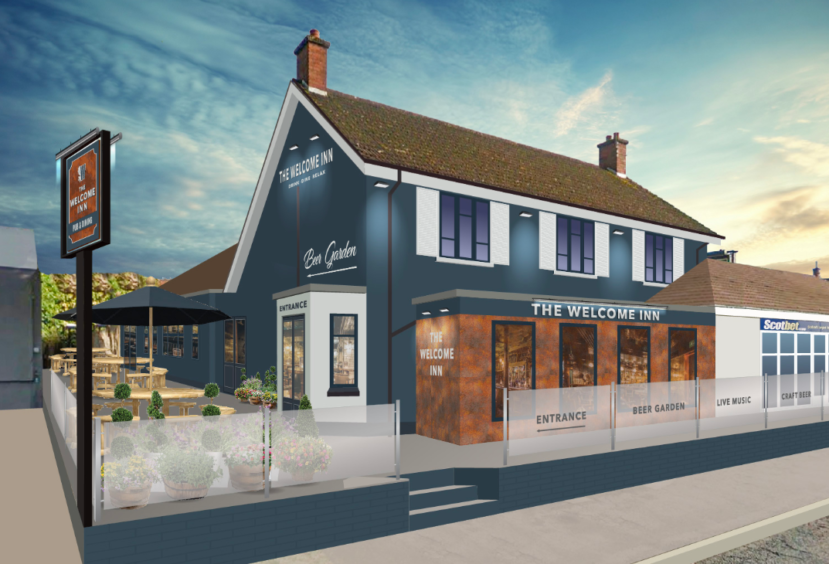 Perth and Kinross Council's planners signed off on the blueprints for an extension and alterations to the pub, when they were approached in October.
At the licensing board meeting on March 14, councillors unanimously agreed to extend the pubs opening hours.
Speaking at the meeting on behalf of the pub's management, representative Janet Hood, said: "This is a very exciting application. The premises is rather tired.
"This will be one of the very first 'Just Add Talent' pubs where experienced young hospitality staff will be brought in.
"The premises owner is set to retire in September, and we're going to bring in a major refurbishment. There will be new toilets and disabled toilets, baby changing, a new kitchen facility and enhance the exterior.
"We're hoping for more cracking summers like the last one, so there will be an outside area too."
Backers hope the Letham pub, which is the "local" for around 7,000 homes, will become a community hub.
Councillors approved the extended licence, which would see the pub open until midnight every night, and 12.30am from Thursday to Saturdays, as well as allowing the bar to open at 11am on Sunday mornings.
The pub will also welcome children, if accompanied by adults, until 9pm.
Councillors agreed on the new licence subject to no tables and chairs being located at the front of the building and to a noise management plan being in place.