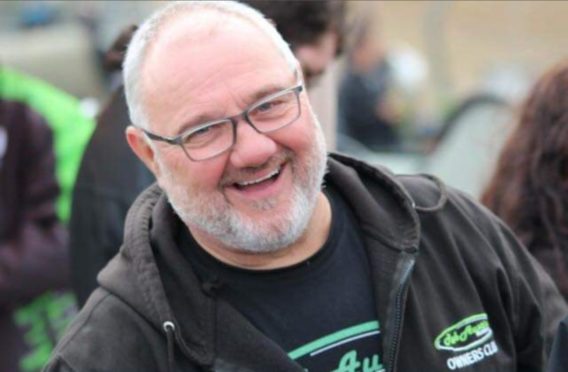 Perth and Kinross Council chiefs have apologised to a family who were sent a blue disability badge for their father nearly a year after his death.
Keith McAllister, 62, died on April 26 2018 after being diagnosed with a brain tumour but his devastated family have only now received his blue badge from the local authority.
Keith's son Cameron applied for the permit last March following the shock news of Mr McAllister's diagnosis which only gave him seven to eight weeks to live.
He was told the process would be fast-tracked due to his  father's condition, which had left the former Strathearn Grove football team coach paralysed and in a wheelchair.
However the Crieff family did not receive the badge before Keith's death and had forgotten about it – until they were asked to sign for it when it arrived by post this month.
Cameron said: "We put in all the information last year and we didn't do anything else about it because my father passed away.
"Then we received this letter and the blue badge."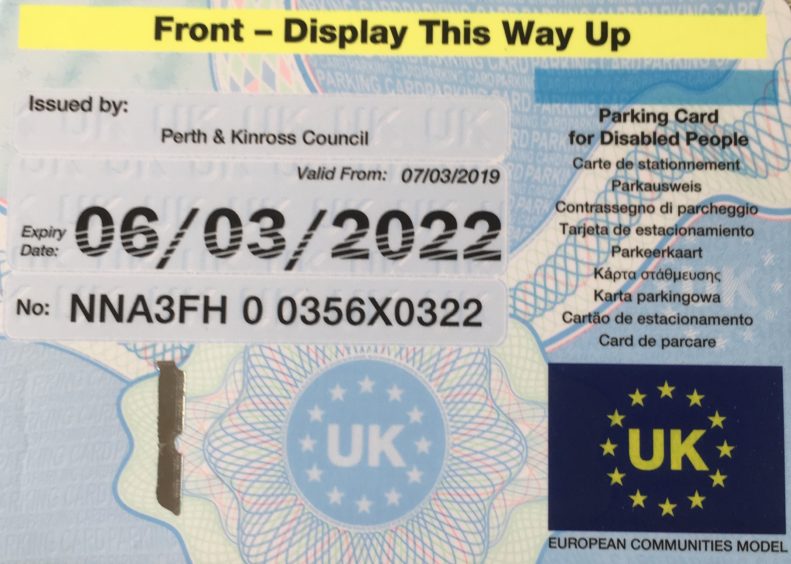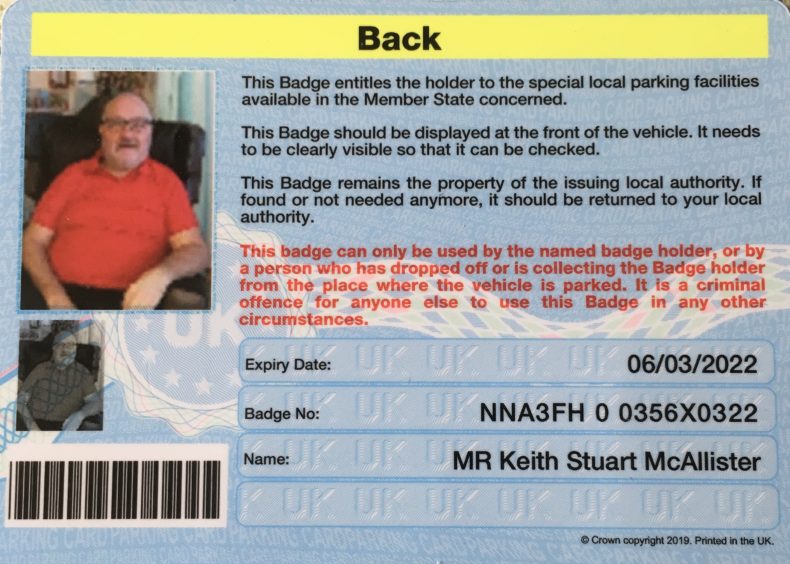 Cameron's partner, Stephanie Edmonds, said the situation had caused the family distress, especially as they had filled out a form that is supposed to notify all agencies that someone has died.
Stephanie said: "It is adding insult to injury. We had had just started to get on with things and deal with it as it happened so so quickly and then that arrives.
"I'm a bit appalled and at a loss of why it would take them so long to process this – and how they did not realise he was deceased?
"It's distressing enough to receive a 'signed for' letter for someone who has died, but what is more worrying is the thought that this may be happening to other families too.
"Is the 'fast track' scheme really a year long? Or did our permit maybe get lost and now only just processed?
"The sad part is that it would have really helped to have had the permit when he was alive as he was paralysed on half of his body and wheelchair bound."
Perth and Kinross Council apologised to the McAllister family and said it was investigating to find out if the delay was down to a technical fault.
The council said the reason it was not notified via the Tell Us Once service was because there was no blue badge registered to Mr McAllister at the time of his death.
A spokesperson said: "We are very sorry for the unintentional distress caused to Mr McAllister's family.
"The application for a blue badge was put on hold last year awaiting some ID documentation.
"An email containing this documentation and referring to the previous application was received by the blue badges email account in February 2019 and the pass was subsequently issued.
"At the moment we do not know why this email arrived in February, and IT colleagues are investigating whether the delay occurred before or after the email entered the Council systems."