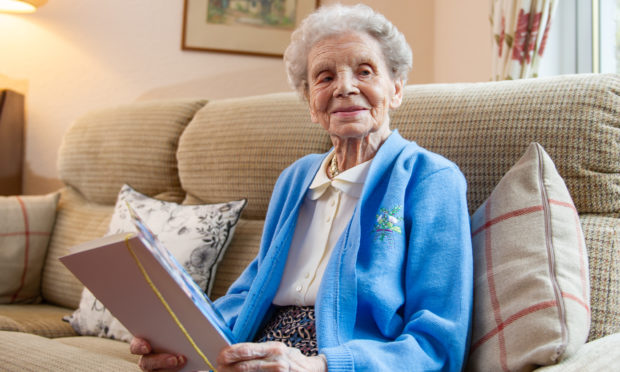 One of Scotland's grandest old ladies celebrated her 109th birthday on Saturday, and revealed the secret to a long life was a bowl of porridge and keeping busy.
Jessie Sinclair marked the milestone at her family home in Inver, near Dunkeld, where she has lived since she was 11-years-old.
Celebrating alongside Jessie were her proud family members including daughter Iris Taylor, her granddaughter and great-granddaughter.
The 109-year-old said she had seen many changes over the years and could still remember the days when flour bags were used as nightdresses, there was no buses running in Dunkeld and no electricity.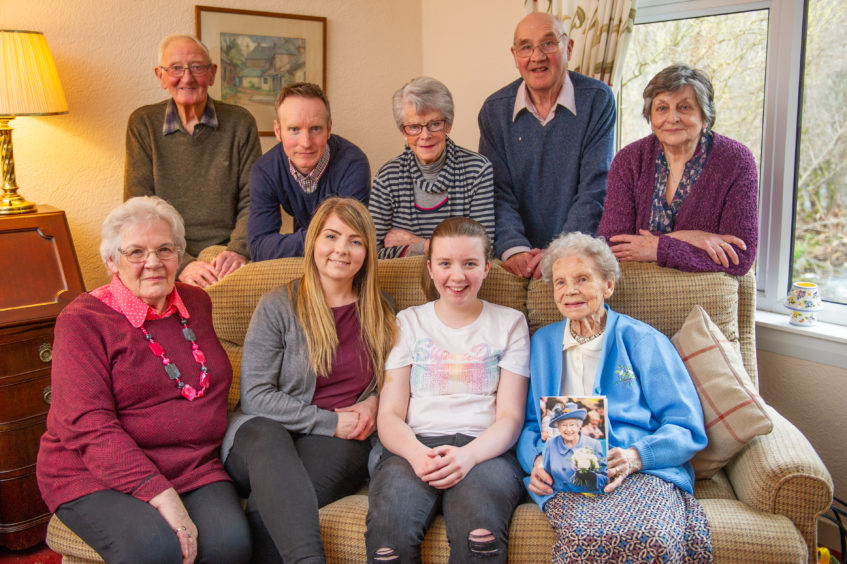 During the Second World War, Jessie worked at the canteen in Denny's Shipyard in Dumbarton and said a bomb dropped in the middle of the canteen. Thankfully, didn't go off, but it did leave a huge mark on the floor.
After returning to Inver after the war Jessie worked in the Royal Hotel in Dunkeld and also as an usherette at the former Dunkeld picture house.
After retiring she liked to to keep active and busy and reckons that is one of the main factors to her long life.
She said: "I like pottering around the garden and walks. I used to love walking and I used to bake a lot.
"And take your porridge. And nothing alcoholic and no smoking.
"Always be doing something."
Jessie has had the pleasure of doing a few celebrity turns in her local area, getting to hold the Olympic baton when it came through Dunkeld, opening the new post office in Birnam and meeting Prince Edward when he came to town.
At 109 years old Jessie is the oldest lady in Perthshire, the fourth oldest person in Scotland and the 33rd oldest person in the UK.
Remarkably her birthday falls just over a week after Scotland's oldest person and the joint-oldest man in the UK Alf Smith, who is also from Perthshire.
Jessie has met Alf, who lives in St Madoes, at a celebration a few years, and described him as "a lovely man".
Alf, who turned 111 on March 29, also said that porridge has played a part in his long life.