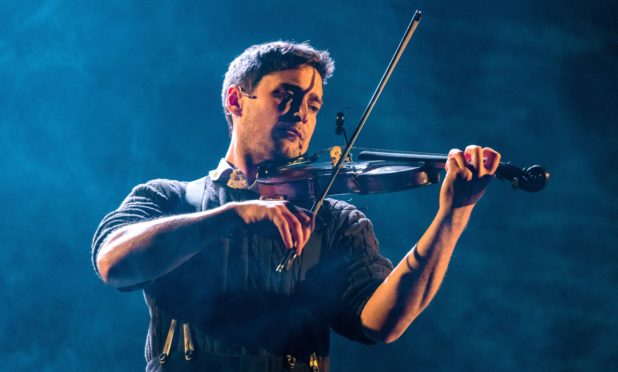 A violin made out of driftwood has taken a starring role in a world premiere production at Perth Theatre.
The musical instrument was created from poplar washed up on a Scottish beach. It has been placed at the heart of poignant new drama Lost At Sea, which debuted in the Fair City this week before a national tour.
The play, which has won rave reviews from national theatre critics, was written by Morna Young and was inspired by the loss of her fisherman father 40 years ago.
Actor and musician Thoren Ferguson plays the unique fiddle during the show.
"This is the perfect instrument for the play," he said. "It is made from wood that was lost at sea for many years before being recovered and transformed into a work of art.
"It resonates very strongly with what Morna has done in writing a play that pays tribute to the fishermen and boats that have been lost at sea."
The young musician, who has his own band The Jacobites, said he was delighted to be re-united with the violin, which was unveiled for World Ocrans Day last year.
He will play it live on stage throughout the tour, performing original music composed by Pippa Murphy and songs by Ewan MacColl and Archie Fisher.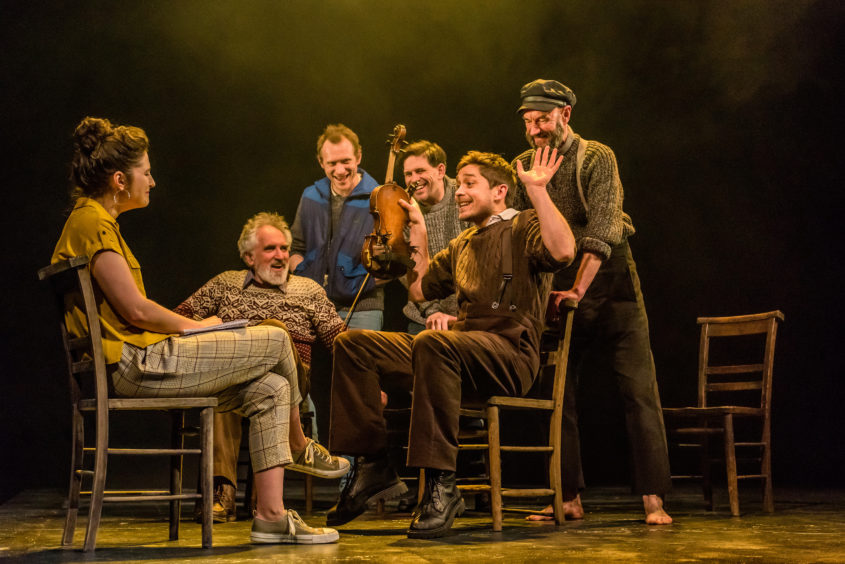 The instrument, known as the II Mare Driftwood Violin and made with wood washed up at East Lothian, was created by Edinburgh-based artist and environmental campaigner Steve Burnett.
He said he was thrilled his creation has been given centre stage in Lost At Sea.
"I made the violin to be a voice for the sea," Mr Burnett said. "It was created from a piece of poplar that had been in the ocean for many years before it was finally washed ashore.
"So it is very fitting that it should be placed in a production about the fishermen and the dangers they face at sea."
Morna, who is a musician as well as a playwright, added: "There's such a huge symbolism in the II Mare Driftwood Violin being played onstage in Lost At Sea.
"Its story and origins reflect so much that I have tried to explore in the play."
She said: "It is a beautiful instrument and I think that audiences will absolutely love hearing it – especially when it is played by someone as a talented as Thoren.
"I'm really honoured that Steve has allowed us to use his stunning, poignant instrument within the production."
Lost At Sea runs in Perth until Saturday.