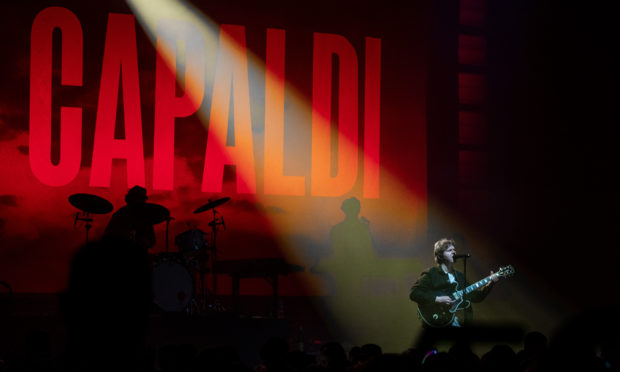 Arts bosses have hailed the success of Perth's annual festival after it was revealed more than 12,000 people visited the Fair City over the course of the 10-day event.
The 48th annual Perth Festival of the Arts came to a close on Saturday with a performance by the Russian Philharmonic (of Novosibirsk).
The festival was packed with concerts, theatre productions, workshops and exhibitions, with the headline act being Lewis Capaldi on May 18.
New venues in this year's event included Loft nightclub, St Matthews and Perth Cathedral. The Festival's contemporary Scottish art exhibition ArTay saw nearly 3,500 attendances in just four days.
Over 600 performers and artists, from the UK, USA, Russia and across Europe, contributed to the Festival's international line-up.
As a charity, Perth Festival of the Arts also supports the development of talented young performers through a schools lunchtime concert series and by engaging young professionals beginning their careers.
A special Young Musicians concert with The Cross Trust celebrated youth music today. Pupils from Perth and Kinross schools also enjoyed the opportunity to take the stage with the brass and percussion Yamaha NEO Ensemble at Perth Concert Hall.
Festival chairman Peter Rutterford said: "Our audiences enjoyed a lively and eclectic feast of arts experiences this year.
"The Festival caters for all ages and tastes and brought audiences from across Scotland and beyond to connect with the cultural life of Perth.
"We are most grateful to our audiences and sponsors for their support, and to the hundreds of artists who shared their talents with us and travelled from around the globe to perform in Perth".