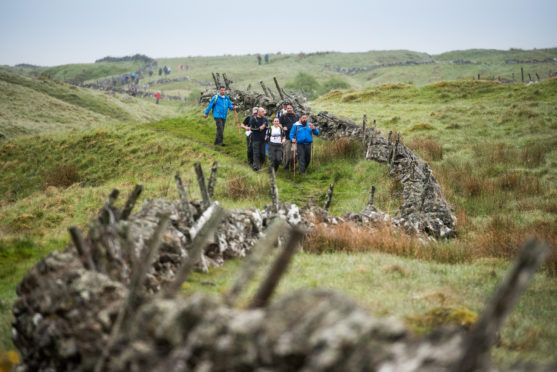 Two of the biggest names in the Scottish whisky industry are determined to raise as much money as possible for ABF The Soldiers' Charity by participating in the gruelling Cateran Yomp.
The Yomp, which takes place on Saturday across Perthshire's historic Cateran Trail, involves teams hiking 54 miles (gold), 36 miles (silver) or 22 miles (bronze) in 24 hours.
"Since 2013, teams from William Grant & Sons have raised more than £110,00 for the charity," said Stuart Aitken, transport manager at William Grant & Sons' Bellshill depot.
"Preparing for the Yomp has had a positive effect on the whole office. When we're fundraising and training together, it creates a brilliant opportunity for colleagues to show off hidden talents that perhaps we don't get to see on a day-to-day basis. It also provides a release from the stresses of work, which, in turn creates a happier, more motivated staff team.
"Everyone at William Grant & Sons is committed to this event, whether they're part of our team, a member of our support crew or contributing to the fundraising side."
Stuart fractured his hip while training for the 2014 Yomp but, determined not to miss the event, he volunteered to join the William Grant & Sons support crew.
"This was the most physically draining, mind-boggling event I've ever done – but it was also the most amazing," he said.
"I've got four silver Cateran Yomp medals but this year, along with the rest of our team, I'm going for gold."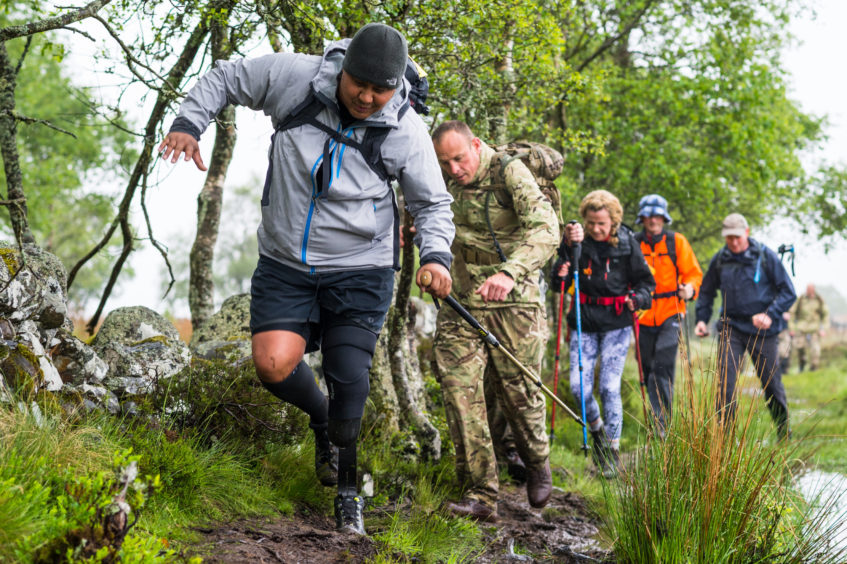 This year it will be the first time a team from The Macallan has entered the Yomp raising £13,601,88 so far which will be double-matched by Edrington and The Robertson Trust.
"We're hoping to raise £40,000, so we need one final push, which I'm confident we'll manage," said team member Glen Gribbon, marketing director of The Macallan, which is an Edrington whisky brand.
Ruraidh Macdonald, deputy chief executive of Macdonald Hotels and Resorts is walking with The Macallan team, personally raising more than £5,000 for the charity since he began training for the Yomp in January. He is the top individual fundraiser with £5,140.
He said: "I take the view if you're going to get involved in something then get behind it and give it your absolute best."
Glen Gribbon said: "None of us have done the Yomp before but we've completed quite a few training walks as we're taking it very seriously. We've opted to do the 36-mile silver route, with other Edrington employees supporting us as we go round the course. We're determined every member of the team will finish – and then we'll celebrate with a couple of glasses of The Macallan!"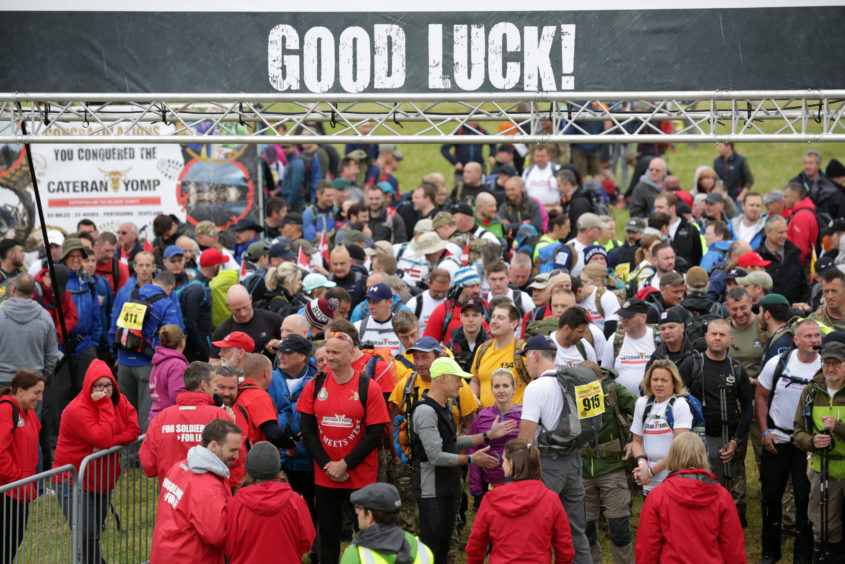 Participants taking part in the Cateran Yomp have raised an incredible £3,400,000 over eight years for beneficiaries of ABF The Soldiers' Charity.
info
The Cateran Yomp is on June 8 and 9. This year's ambassador is Major Sandy Hennis, one of six British soldiers who were the first women to ski across Antarctica.
Previous  ambassadors include Paralympian powerlifter Micky Yule, rugby player Rob Wainwright and mountaineer Polly Murray.
In 2018, 1,000 competitors including serving soldiers and veterans signed up to trek 22 miles, 36 miles or 54 miles around Scotland's historic Cateran Trail in just 24 hours, a trail Perth and Kinross Countryside Trust recommends taking five days to complete.
The British Army's National Charity since 1944, ABF The Soldiers' Charity supports thousands of soldiers, veterans and their immediate families every year.
The charity makes financial grants to individuals in times of need and to specialist charities supporting the wider Army family. The need for support continues to grow.
For more information, visit soldierscharity.org