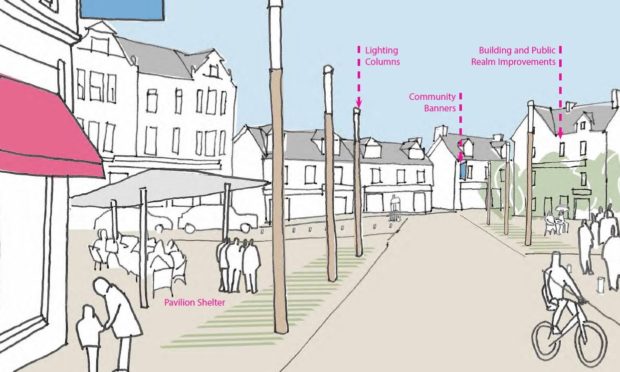 Activists have raised safety concerns about a new £1million plan to transform a Perthshire town centre.
Councillors will be asked to approve the proposals for Aberfeldy Square on Wednesday but campaigners have accused planners of incorporating the kind of shared space design which has provoked concerns elsewhere.
The controversial layout has already been widely criticised following its introduction in Kinross High Street and on Mill Street in Perth.
The lack of kerbs between road and pavement has been labelled "dangerous" for blind and partially sighted people by disability groups.
Ken Miles, of Kinross Civic Trust, has campaigned against shared spaces since they were introduced in the town in 2015.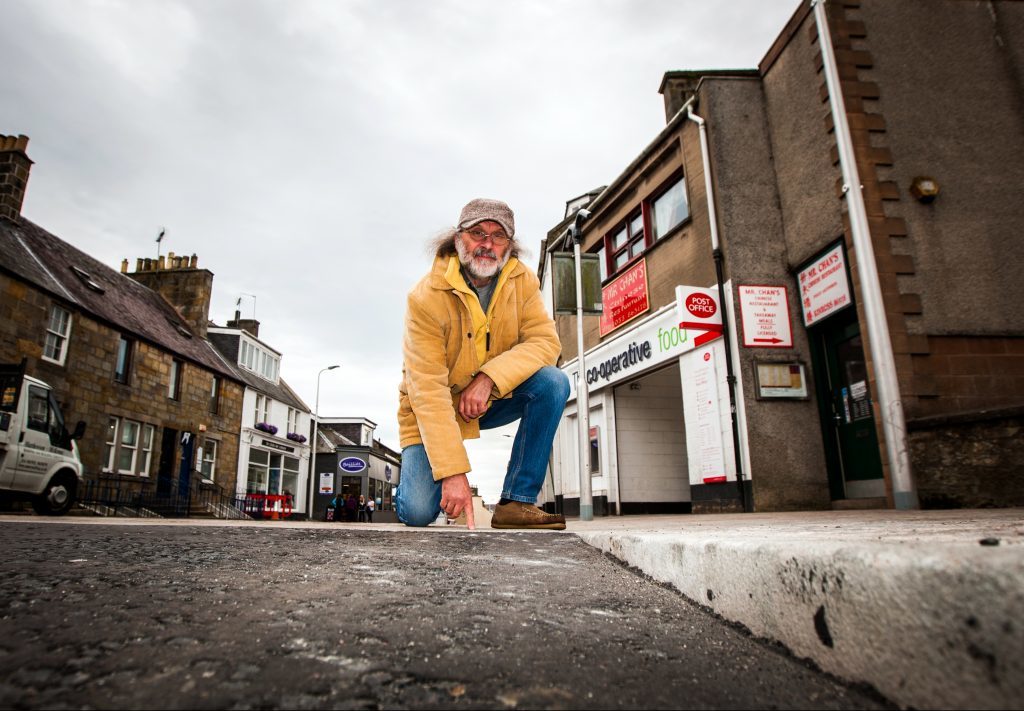 He recently discussed the plan for Aberfeldy with fellow campaigners Sandy Taylor, from the National Federation of the Blind UK, and Jonathan Attenborough, who first raised concerns about Mill Street.
Mr Miles said shared spaces were an issue for blind people or anyone with a disability.
"It's pointless the council doing this stuff and spending all this money if what they're doing is making the place more unsafe like they have done in Kinross," he said.
"The shared space principle, whereby pedestrians can own the road space on equal terms with traffic, is not possible."
He said Perth and Kinross Council had stopped short of using the phrase "shared space" in its Aberfeldy Square plans but insisted the language used indicated a similar type of layout.
The plan states: "There will greater circulation areas for pedestrians and more flush areas without kerbs, while the vehicular areas are clearly designated by tar surfacing rather than the stone paved pedestrian areas.
"Proposed sections of stone paving across the carriageway at set locations serve to visually integrate the carriageway into the wider scheme and improve driver awareness of entering a more pedestrian orientated space pedestrians."
A five-month construction programme for Aberfeldy Square was due to begin three weeks ago but was postponed after complaints from traders.
Residents have also objected to the plans and an online poll ran by Aberfeldy Community Notice Board on June 29 showed around 200 people were against the proposals while less than 50 were in support.