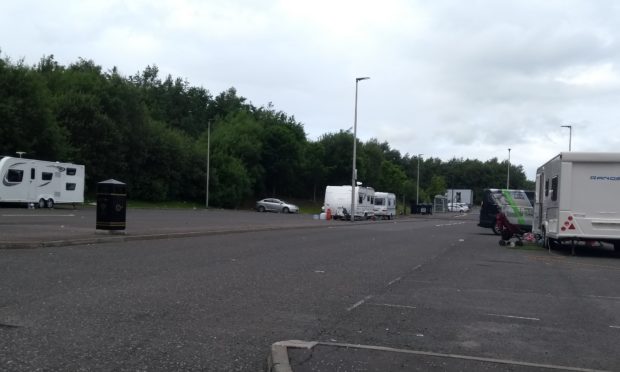 Travellers camping at a busy Park and Ride in Perth have sparked safety fears for children living at the site.
Six caravans set up camp at Broxden Park and Ride around two weeks ago and concerned employees and members of the public say as many as 16 children are left unaccompanied.
This has led to fears they could be getting knocked down due to the amount of traffic, including buses, that use the Park and Ride or that they could be snatched by a stranger.
The council has confirmed they have not got permission to be there.
Beryl Leatherland, who was using the Park and Ride on Thursday, met four of the children in the toilet.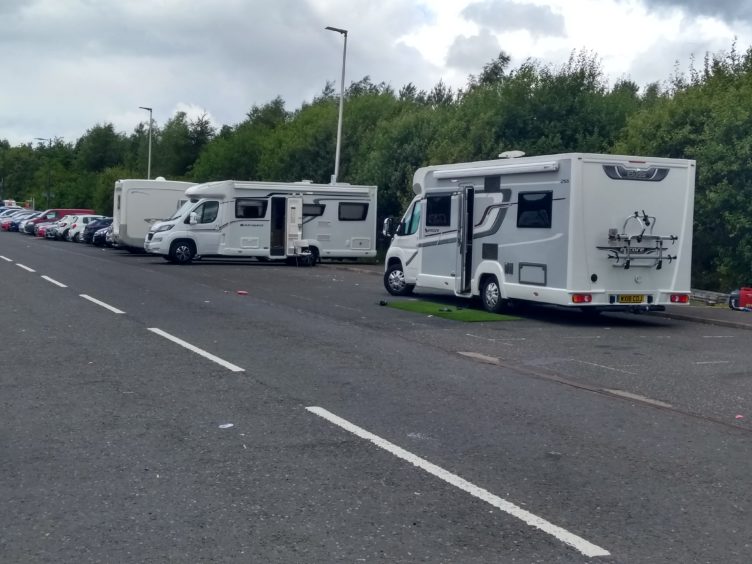 Beryl said: "There was gang of four children. Two were very young and two were a bit older.
"There was a child that was maybe as young as three or four and the oldest girl maybe eight or nine.
"They were with their wash bags. They said they lived here and I said, 'you can't live here, it's a car park'.
"They were nice enough kids but they shouldn't be there unescorted, someone could walk off with them."
One Park and Ride employee, who wished to remain anonymous, said: "You worry about the children, with all the cars, that they don't get knocked down.
"The bairns and the dogs just run around."
The employee also stated members of the public had complained about the campsite which has taken over nearly a quarter of the car park.
They said: "There's a lot of people moaning about them down there.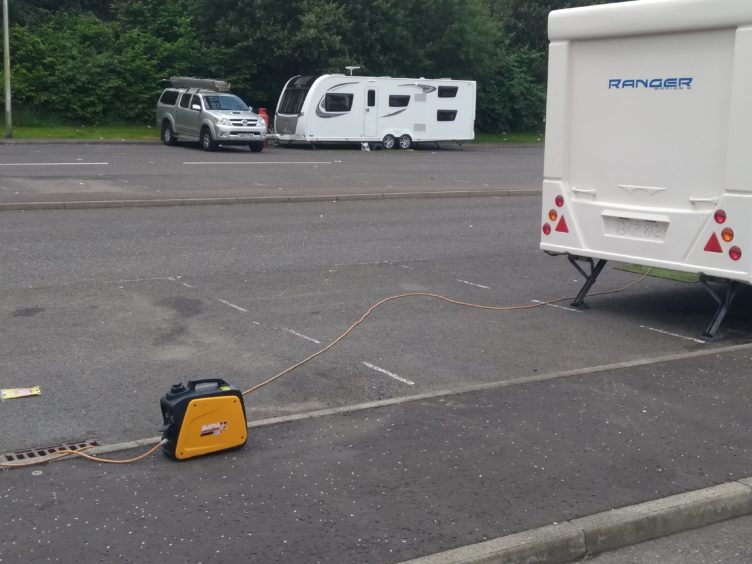 "We get moans and groans all through the day. They've been there for two weeks but it's only supposed to be three days.
"They've made a mess of our services and it's stopping people parking there as well. Some of them are okay but some of them are a nightmare."
A second Park and Ride employee, who also wished to remain anonymous, said: "There's about five or six dogs and about 16 kids running about down there.
"They've been there for more than three days so why haven't they got a parking ticket. They're double parked or taking up more than one space.
"Yesterday there was a cable running down and I think it might have been plugged into the electric car chargers."
Another user said a lengthy cable had been hooked up to a generator, placed well away from the campsite.
A Perth and Kinross Council spokesperson said: "Perth and Kinross Council are aware of an unauthorised gypsy/travellers' site at Broxden and is in the process of taking action to address the situation."