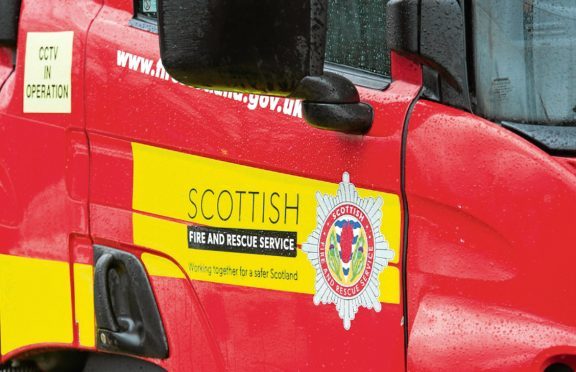 Firefighters were called to the proximity of a third Perth school in the space of a week after receiving reports of another fire.
The Scottish Fire and Rescue service raced to Perth Grammar School on Friday afternoon after receiving reports of a fire.
The blaze occurred on common land just outside the school's playground.
Firefighters took around a quarter of an hour to extinguish the flames.
An SFRS spokesperson later confirmed that it was a pile of rubbish which had caught fire.
They said: "SFRS attended a fire near Perth Grammar School on Friday at 1.59pm.
"There was some rubbish on fire fairly near the school grounds.
"The crew left at 2.13pm and there were no injuries."
The incident is the latest in a string of fires in or around school grounds in the city. Firefighters scrambled to Oakbank Primary on the evening of July 26 after neighbours reported a flaming pile of debris at the side of the building.
Emergency crews were called out again just two nights later, to a similar fire at Viewlands Primary.
The two incidents, less than half-a-mile apart from each other, came just days after Perth and Kinross Council shared a warning about plastic litter bins being set alight around the area.
Police confirmed that a 15-year-old boy has been charged in connection with the first fire at Oakbank Primary.
Education chiefs have confirmed damage has been assessed at both primary schools and they will be ready for lessons later this month after the summer break.