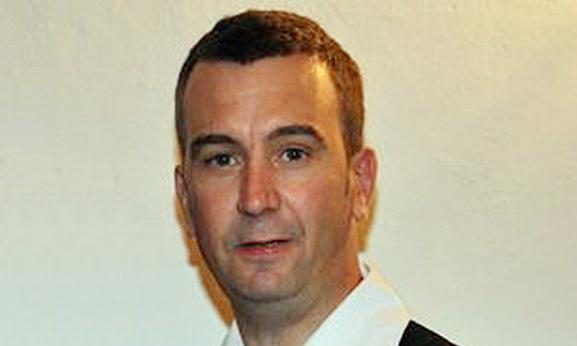 A letter written by murdered aid worker David Haines to his parents in Perthshire has been revealed for the first time, just days before the fifth anniversary of his death.
The former Perth Academy student, who was captured and beheaded by IS terrorists in Syria, wrote that his last wish was to hug his children.
"I don't think I would ever leave them again," he said.
The letter was penned while he was held hostage in 2014, about six months before his death.
His parents Chris and Mary Haines said in 2014 that they were aware of the letter, but did not get the chance to read it.
It was instead confiscated by UK government officials who were, at the time, working to try and get David home.
The handwritten page is now believed to be part of evidence held by UK authorities against Alexanda Kotey and El Shafee Elsheikh, two members of the so-called Beatles terrorist cell who were allegedly involved in torturing hostages.
The letter, which was obtained by the Sunday Times, was reportedly written while Kotey and Elsheikh looked on.
David wrote: "Dear Mum and Dad, the group have told us to write the letters so that you can raise the money needed to release all the British and American hostages.
"This will only be possible with all the help from Acted (a French humanitarian charity) and the governments, as well as the public. To release us, they want $100m. I can only hope that this is not impossible. They have released other hostages and also killed one."
He said: "I am sorry to put you through this ordeal and maybe you can forgive me one day. I know you will try your hardest."
David wrote that French hostages had been released. "As there are American and British it may be a miracle, but this amount could be raised.
"If not, I fear the worst!! My health is still deteriorating, but I have been receiving good treatment as well as medication that seems to contain the problem."
The letter continues: "We are being treated well at the moment, but this can change at any second. Please keep in raising the ransom for us.
"I hope they are supporting you and hope they helped you to cope with the situation.
"I only wish to have the chance to see my children and hug them again, maybe one day they will forgive me too. I don't think I would ever leave them again!! I know Dragana (David's wife) is strong, but I am sure this is killing her."
He signed off: "Lots of love, D x"
Kotey and Elsheikh were raised in the UK but have been stripped of their British citizenship. They were captured by the Syrian Democratic Forces in early 2018.
The letter arrived in the morning mail about a year after David was last heard from.
Mrs Haines said she recognised her son's handwriting. Speaking in 2014, she said: "I was crying, shaking. I couldn't stop looking at it, staring at David's writing, something I hadn't seen for over a year.
"But we called Mike (their eldest son) and he told us not to touch it any more than we had, to put it in a plastic bag and under no circumstances open it."