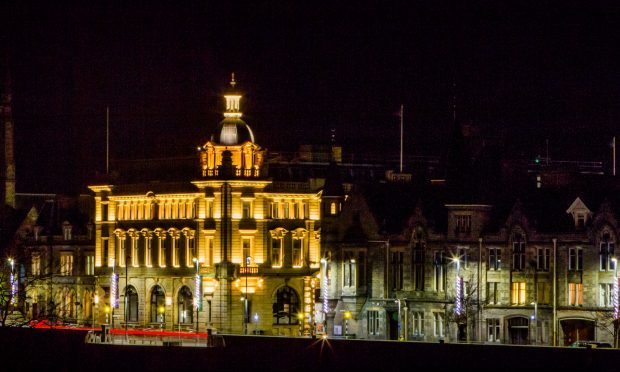 Perth and Kinross Council is facing a budget overspend of more than £3 million, it has emerged.
A recovery plan is being drawn up to reduce the projected deficit, which has been partly blamed on a growing elderly population.
The local authority's accounts team said the council had, unusually, over spent on services by more than £600,000. But most of the total has been attributed to increased pressures on the Perth and Kinross Integration Joint Board (IJB).
Council chief Murray Lyle shot down suggestions that the board was not in a fit state to restore its budget, following a recent series of disruptions that led to the suspension of two of its elected members.
Chief accountant Gordon Walker told members of the strategic policy and resources committee: "The projected net overspend for services is currently £615,000. This reflects anticipated pressures on both the housing environment and corporate and democratic services budget.
"This position will require to be kept under close review, as the council has not previously experienced over-spending on services at this stage of the financial year."
He said: "The projected net overspend on the Perth and Kinross Integration Joint Board is currently estimated at £4.86 million, of which £2.781 million relates to adult social care and would have to be met by the council."
Mr Walker said "intensive work" was under way to address the position, and a draft financial recovery plan will be submitted later this month.
"In light of significant uncertainty over future funding, it is now proposed to consider the council's updated financial plan at a council meeting in December," he said.
"Overall, the net project overspend is currently estimated at £3.38 million. This is an early projection, which will be updated as more information becomes available."
Chief Executive Karen Reid said: "The IJB budget is certainly of concern at this moment in time. But that said, it is reflective of the growing population of people over the age of 80.
"Actions are in hand in terms of re-balancing the budget, but its certainly one of the key risks for the council."
Liberal Democrat councillor Peter Barrett said: "This presents a very serious if not huge challenge to the members of the IJB, one that they will need to deal with as a collective and cohesive unit.
"Given that some of the council-nominated members of the board have staged walk-outs and sit-ins — and there are concerns about NHS members' willingness to attend future meetings — is there a crisis of governance and is the board fit to deliver a recovery plan?"
Council leader Mr Lyle said he had been given an update from senior officers, and was confident that future scheduled meetings of the IJB will proceed as normal.
He added: "Whilst we are projecting an overspend at present, this position will be updated as we progress through the year.
"Officers at the IJB are working to address this overspend and I look forward to receiving their updates.
"I am confident that the council's reputation for strong and prudent financial management will continue."