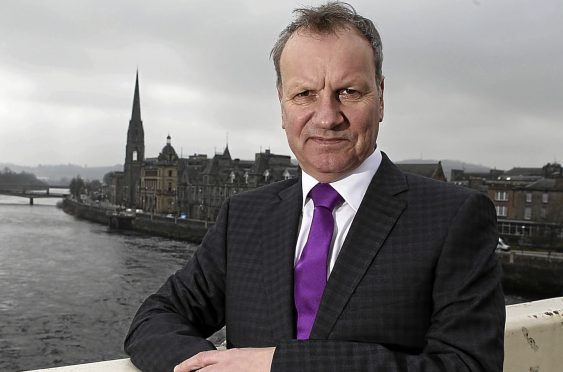 A Perthshire politician has found himself in hot water for likening Tony Blair supporters to "incontinent old relatives".
Pete Wishart, the SNP MP, made the comparison in a tweet that has since been deleted.
He was rounded on by opposition parties, who said he was mocking elderly people and those who suffer from incontinence.
"The Blairites are now like your embarrassing incontinent old relative stuck away in a care home who you might go and visit occasionally," Mr Wishart tweeted.
Scottish Labour MSP Neil Findlay said the tweet represents a "new low" for Mr Wishart.
"It is totally unacceptable for an elected MP to mock elderly people in care homes or patients suffering the misery of incontinence," he said.
"Pete Wishart should apologise for this attack, and Nicola Sturgeon should move swiftly to condemn these disgraceful comments."
Scottish Conservative deputy leader Jackson Carlaw said that Mr Wishart's "brainless and attention-seeking tweets are getting out of control".
"At least he had the modicum of sense required to delete this one."
A spokesman for Mr Wishart, who represents Perth and North Perthshire, said: "While this was intended to be a humorous tweet, on reflection it was inappropriate and was taken down soon after."