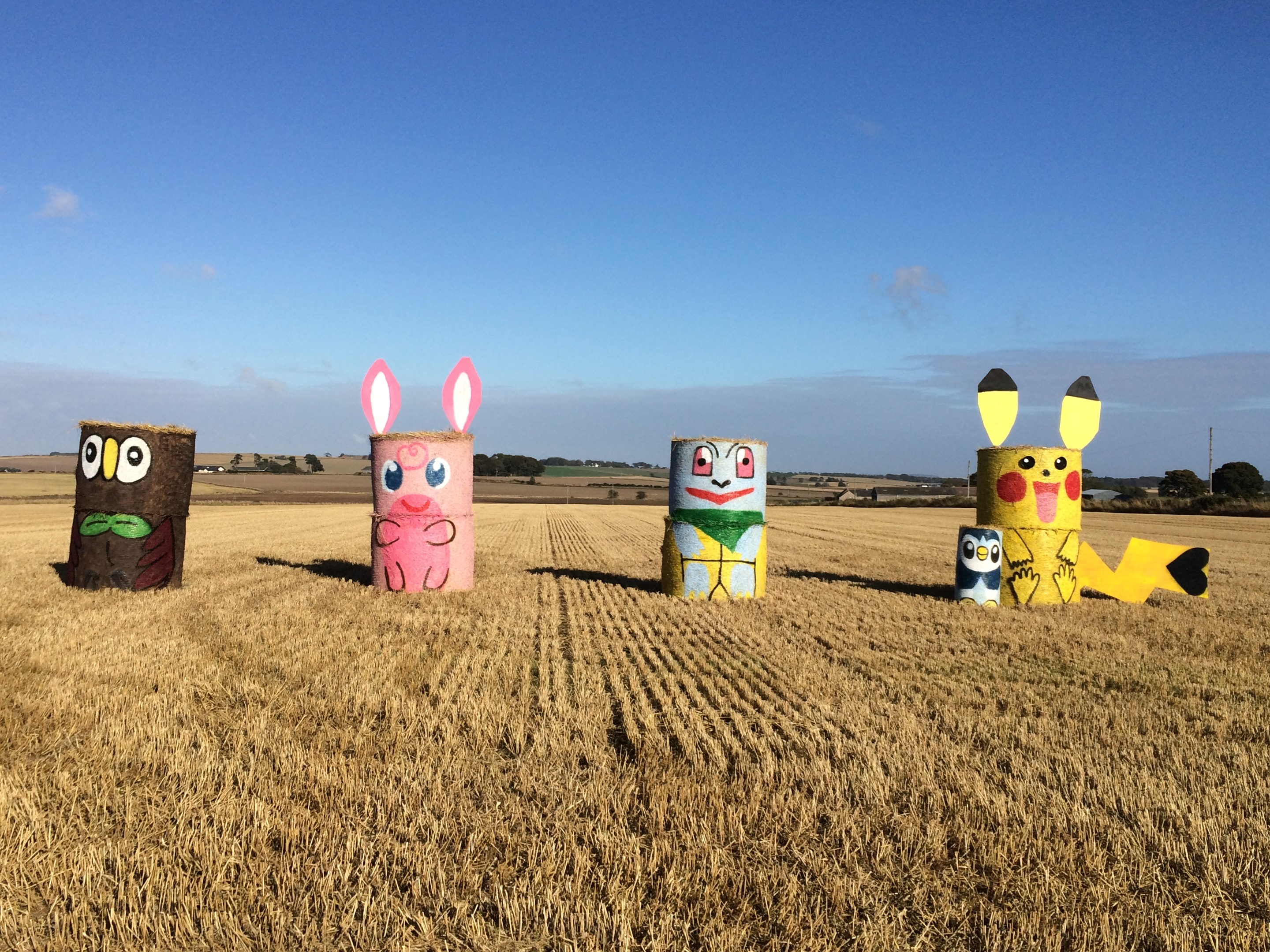 People in Courier Country have new Pokemon to track down.
The cartoon characters, which are the subject of a mobile phone game phenomenon, are the inspiration for a display made out of straw bales on an Angus farm.
Fleur Baxter, of East Skichen Farm, is well known for her creative displays made out of bales each Autumn.
Her previous creations by the side of the B9128 Forfar to Carnoustie road include Despicable Me minions, Angry Birds and, for Halloween, a pumpkin and a spider.
Fleur's latest design took four or five days of work and she is hoping that it "puts a smile on people's faces".
She said: "The bales were put in place by a forklift and then I used a stepladder to spray paint them. I even got a joiner involved to put on the wood for the ears.
"The positive reaction I have got in the past to the displays has been incredible."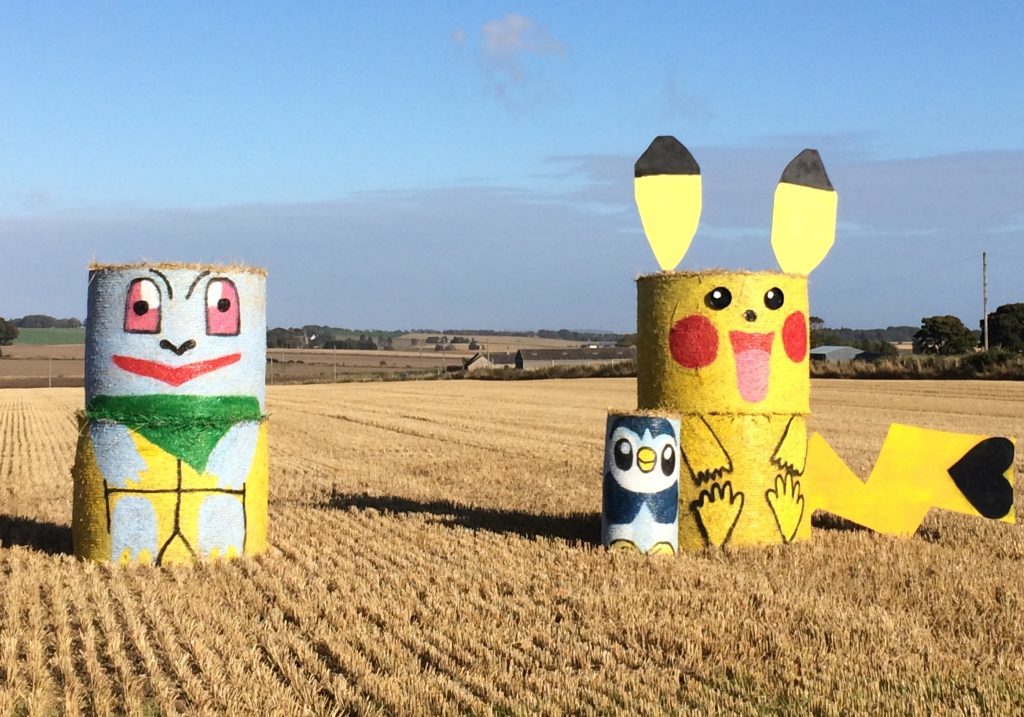 Fleur's Hay Minions display in September 2014 had a referendum theme, with the film stars holding Saltire and Union Jack flags.
After noticing that people were being photographed near the displays, she also created a Christmas display that year which featured Santa, a snowman and Rudolph pulling a sleigh.
Her designs are now eagerly awaited by people in the area.
Fleur, 45, had hoped to complete this year's creation earlier but had a bad horse riding accident five weeks ago in which she broke her pelvis and ribs and also had a splenic bleed.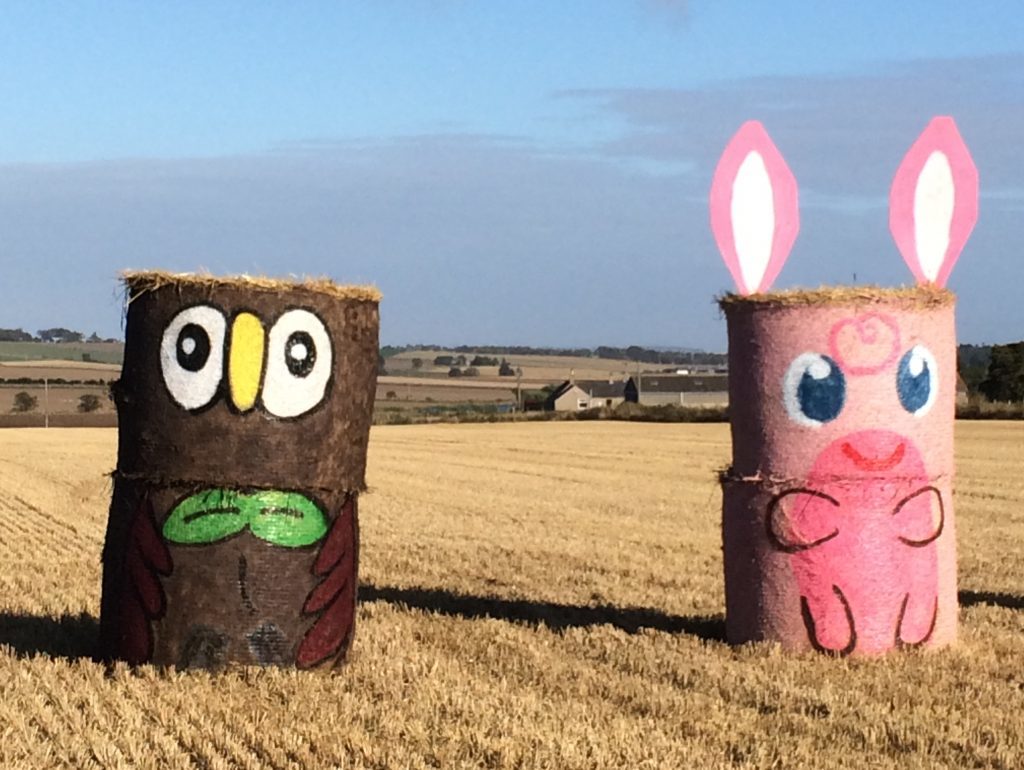 "That's the reason for the rather late appearance of these cheeky chaps as I'm only just hobbling about now without crutches," she added.
"I hope that climbing in and out of the forklift and up and down the step ladder has been good physio."
The game Pokemon Go, which inspired the display, sees people directed to real world locations to try to capture Pokemon with the use of their mobile phones.
Earlier this month, Norway's prime minister Erna Solberg was caught playing the game during a parliamentary debate.