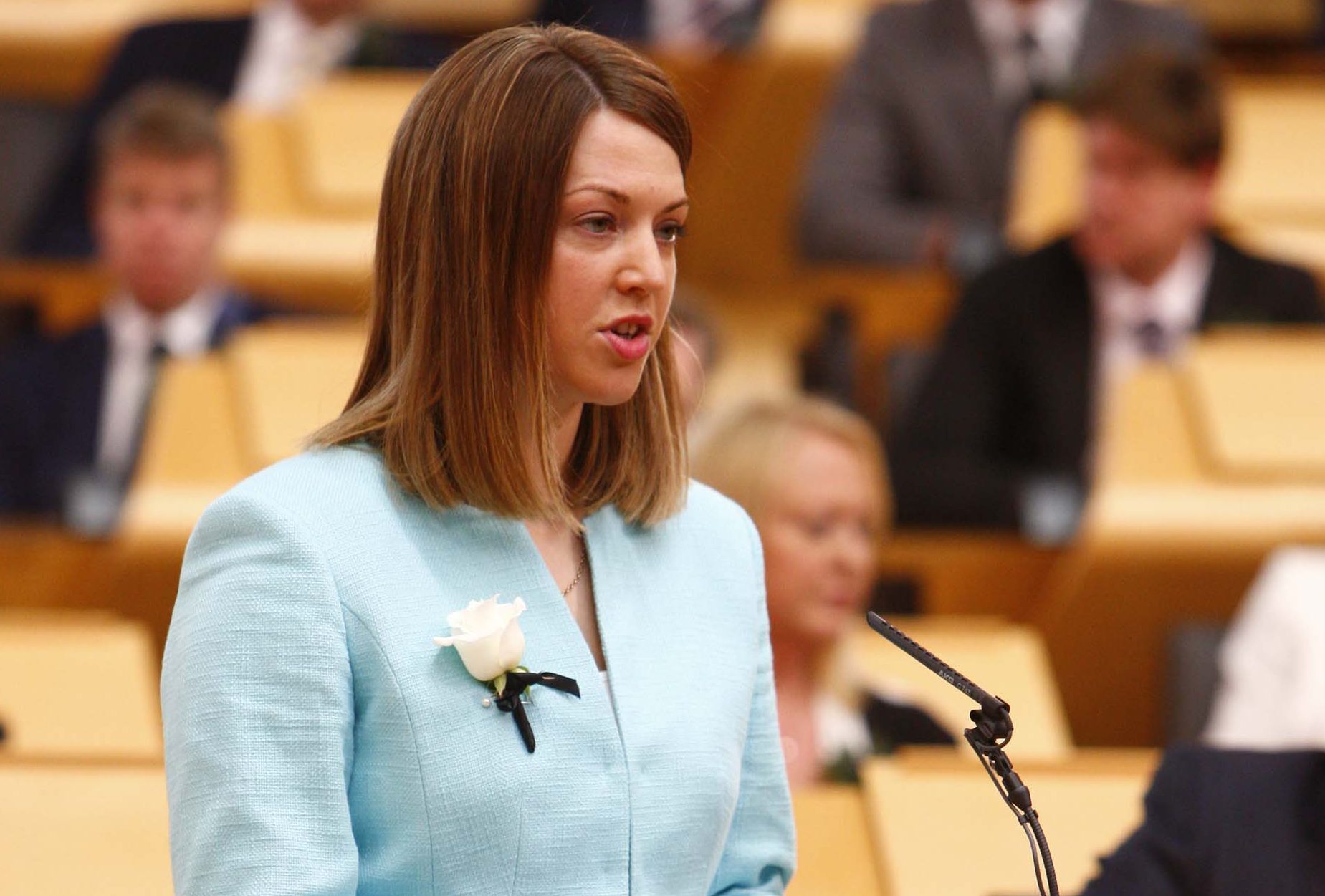 RBS branch closures are fuelling the decline of the high street, warns a Fife MSP.
Jenny Gilruth predicted widespread shop closures from towns abandoned by banks after witnessing the trend in Leven High Street.
Holyrood united on Thursday to condemn sweeping Royal Bank of Scotland branch closures across the country.
More than 100 branches are to close in Scotland by next summer – 62 belonging to the taxpayer-owned bank and another 49 at Bank of Scotland.
Ten of them are marked for closure in Courier Country in the latest culls, which were announced earlier this month.
Ms Gilruth, who was speaking in debate led by Kate Forbes MSP, said the departure of branches this year from the town had an immediate negative impact on the town.
"I don't think it is coincidental that within weeks of RBS announcing it was shutting shop and the Clydesdale bank doing likewise, WH Smith shut up too," the SNP MSP said.
"But Leven High Street is just a mirror image of every other town across Scotland, as we have heard today.
"Once the banks go, the shops close and then what?"
Labour MSP Claire Baker said 26 branches have closed this year in her region of Mid-Scotland and Fife alone.
"We cannot allow banking services across the country to be decimated. There must be alternatives to the direction that is being taken," she added.
Mairi Gougeon said the closure of the RBS branch in Montrose comes on the back of six other closures from the publicly-owned bank and Clydesdale Bank in her constituency of Angus North and Mearns in two years.
"All of that is happening at a time when RBS is expected to shell out millions upon millions in bonuses," she added.
RBS says that customers who are losing their branch will still be able to perform some tasks locally at mobile banks, post offices and cash machines.
A spokesman for the bank said: "We're providing our customers with more ways to bank than ever before – they can choose from a range of digital to face-to-face options."