St Andrews professor Clara Ponsati risks being killed in a Spanish jail if she loses her extradition fight, her lawyer says.
Aamer Anwar said the Catalan exile faces a "real threat to life" because the authorities in Spain "cannot and will not" protect her from harm in prison.
Speaking at a press conference ahead of his meeting with the First Minister on Wednesday night, the Catalan leader Quim Torra said he wants Nicola Sturgeon's help in securing a breakthrough for their separatist cause.
Professor Ponsati, who served in the Catalan Government and is now living in exile in Fife, is wanted in Spain for her part in an unsanctioned independence referendum held in the region last October.
The Spanish Government has issued European Arrest Warrants against members of the Catalan Government who fled after the post-vote clampdown.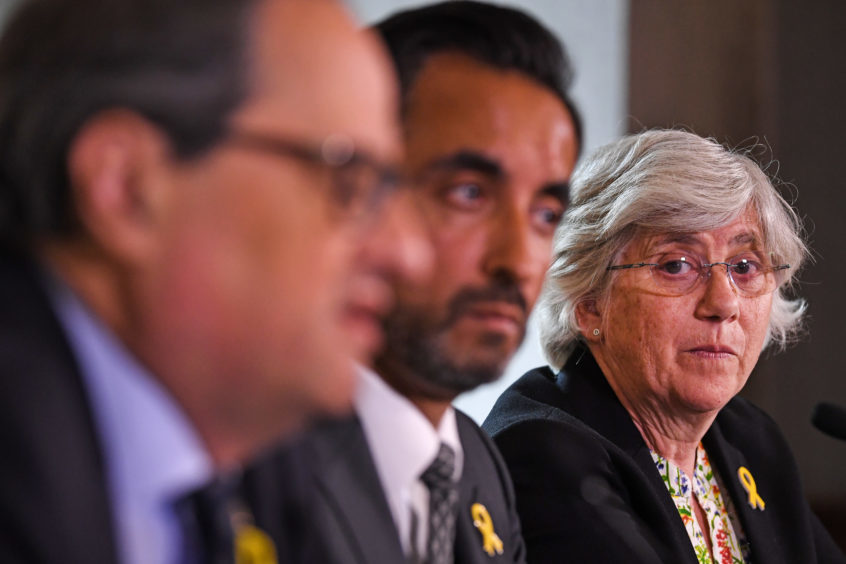 Mr Anwar told journalists in Edinburgh that his 61-year-old client faces a "death sentence" if she is convicted on the back of "desperate and politically motivated prosecutions".
He added: "We have a concern that if Clara is returned to prison in Madrid that Spain cannot and will not guarantee her safety and she faces a real threat to her life whether it be from the authorities or fellow prisoners."
The economics academic faces charges of violent rebellion and misappropriation of public funds, which carries a total sentence of up to 33 years in jail.
Her extradition hearing at Edinburgh Sheriff Court is due start on July 30.
Mr Anwar said the legal bid to remove Professor Ponsati could last years as he vowed to appeal against any extradition ruling.
The Barcelona-born politician said she is trying to be optimistic despite the threat of spending the rest of her life in jail.
"I don't want to cry, I just want to fight," she added.
Asked about what the First Minister could do to support Catalonia, Mr Torra said Scotland and Catalonia are "two nations with the same goals, the independence of our countries".
"Maybe we can learn a lot about how the Scottish Government is managing this idea of the second referendum," he added.
"Maybe we can discuss with the Scottish Government about how they can give us support, ideas, initiatives, projects of how to resolve this critical political situation that we have now in Catalonia."
Spanish Prime Minister Pedro Sánchez sat down with Mr Torra in a landmark meeting on Monday.
Mr Sanchez tweeted afterwards: "A political crisis requires a political solution. This meeting is a constructive starting point to normalise relations."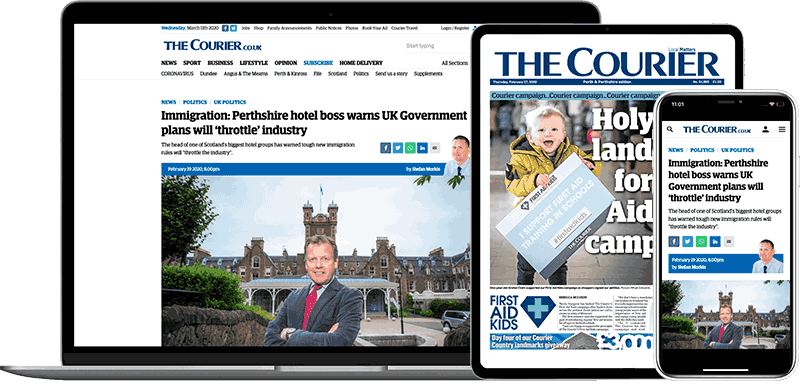 Help support quality local journalism … become a digital subscriber to The Courier
For as little as £5.99 a month you can access all of our content, including Premium articles.
Subscribe