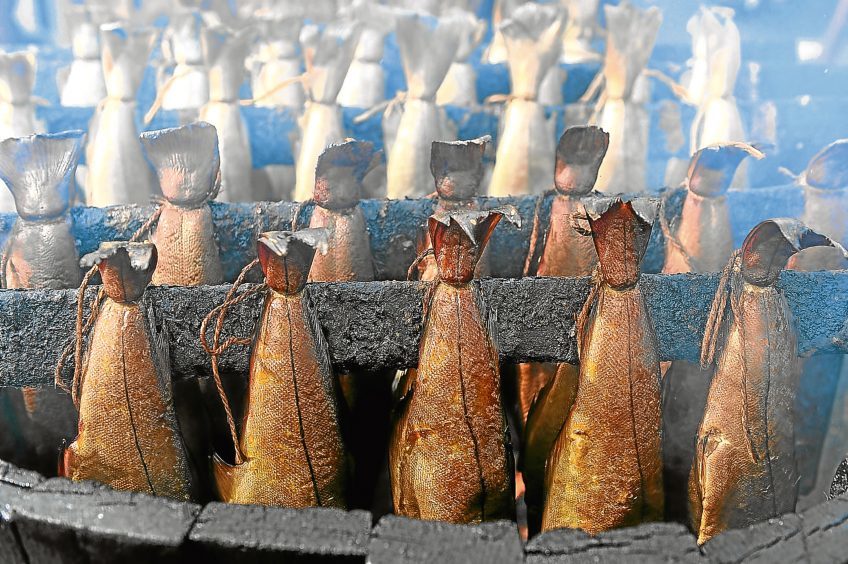 Some British produce with EU protections "fail the test" for needing similar status in trade deals with other countries, says a UK minister.
George Hollingbery, who is responsible for trade policy, told MSPs that Scotch whisky requires shielding from rip-off rivals in new agreements, but "quite a few" do not.
It raises fresh fears for producers of the Arbroath smokie, as well as Stornoway black pudding and Orkney lamb.
Speaking on the post-Brexit opportunities for trade agreements with third countries, Mr Hollingberry told a Holyrood committee that some foreign governments see GIs as a barrier.
"In most free trade deals, certainly the ones I've looked at recently, you have to demonstrate a certain level of penetration into market and or desire amongst consumers for that GI to gain protection," he said.
"So on the whole quite a few UK GIs which we promote fail that test when going to the Japanese market or say the South Korean market."
The Hampshire MP said while whisky and stilton cheese need those protections from counterfeits, others "just don't have sufficient penetration to warrant GI status in that market".
GIs protect signature Scottish produce with a strong regional connection from being copied elsewhere.
The UK Government's reluctance to agree a mutual recognition of GIs with the EU after Brexit is probably linked with the desire for a US-UK trade deal, independent Holyrood researchers said last month.
Emma Harper, the SNP MSP, said: "It is completely unacceptable that we could be in a position in the near future where UK trade deals are imposed on us from London that do not properly protect Scotland's interests, including those of our hugely important exports like Scotch beef and Scottish Salmon."
Michael Russell, the SNP's Constitutional Relations Secretary, later called for "substantial changes" to the devolution settlement because it is not working under the "weight of Brexit".
Mr Russell has slated the UK Government for pushing Brexit legislation through Westminster without the consent of Holyrood.
Asked earlier about his government's engagement with other administrations in the UK, he said that while trade is a reserved matter, the views of the devolved governments would be listened to.
"There is extensive discussion at official level about the UK's trade policy as it emerges and as it evolves with the devolved authorities," he said.
"We absolutely take those discussions very seriously."