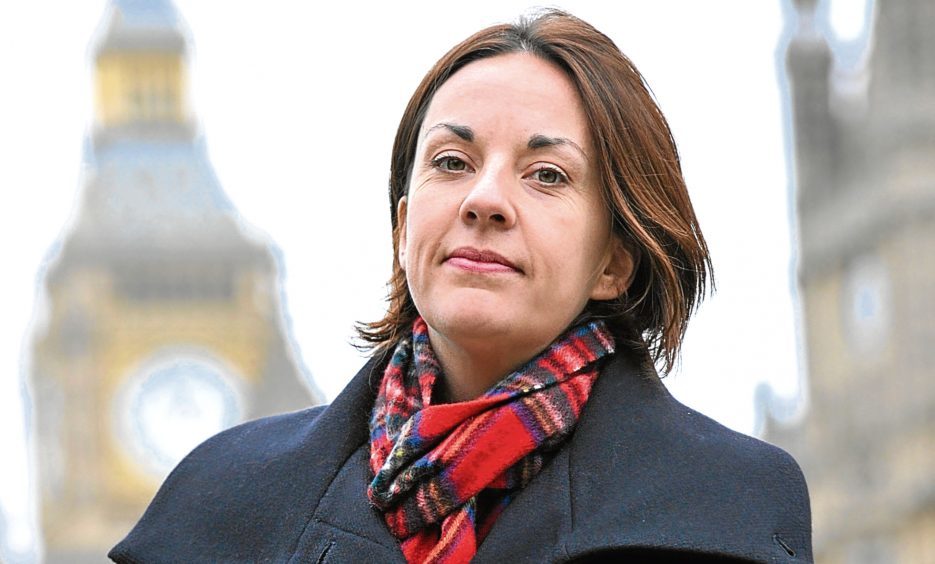 Former Scottish Labour leader Kezia Dugdale accused her successor of censoring Remain voices in the party as a Brexit row erupted ahead of Dundee conference.
In a scathing email, the Lothians MSP challenged Richard Leonard over the removal from the agenda of a statement written by MEP Catherine Stihler's in support of a second EU referendum.
A source at Scottish Labour said there was a "genuine misunderstanding" for which Mr Leonard had apologised.
Ms Dugdale also criticised a failure by the party to recognise the combined 55-year service of Ms Stihler, who was also a rector at St Andrews University, and David Martin MEP, both of whom lose their jobs when the UK leaves the EU.
In her email, Ms Dugdale wrote: "I wish to formally complain about the way in which Catherine Stihler and David Martin have been treated ahead of conference.
"From what I can see from the agenda, there is no formal opportunity for them to speak or indeed a formal item to thank them for their combined 55 years of electoral service to the party.
"If that wasn't bad enough, I was shocked to discover from Catherine that her statement in the conference guide had been amended without her consent.
"When that was challenged, she was told it was on your direction and that you had the final say on what was printed."
Ooft. Kezia Dugdale sent this to Richard Leonard today. 🔥🔥🔥🔥 pic.twitter.com/ADh57CfTCH

— Paul Hutcheon (@paulhutcheon) March 6, 2019
Ms Dugdale also claimed Ms Stihler's section in the conference guide had originally included a statement in support of a People's Vote on Brexit.
The section had stated: "Brexit is a tragedy for our country and for the workers and communities that Labour represents. That's why David and Catherine fully support a People's Vote with the option to remain in the EU."
However, according to Ms Dugdale, the section was replaced with: "The complete mess the Tories have made of Brexit means they are putting Scottish people's jobs and our industries at risk. Labour will always put them first."
Ms Dugdale continued: "I find that wholly inappropriate and I can't possibly understand why you would seek to censor her final words to party members, especially since what she states is party policy and has been since last September."
A Scottish Labour source said: "This was a genuine misunderstanding and Richard has written to Catherine and David to apologise."
The conference is being held at Caird Hall from Friday to Sunday.
It includes a section for Brexit debate, which members including the MEPs are able to contribute to.
Speakers include Jeremy Corbyn and Shadow Chancellor John McDonnell.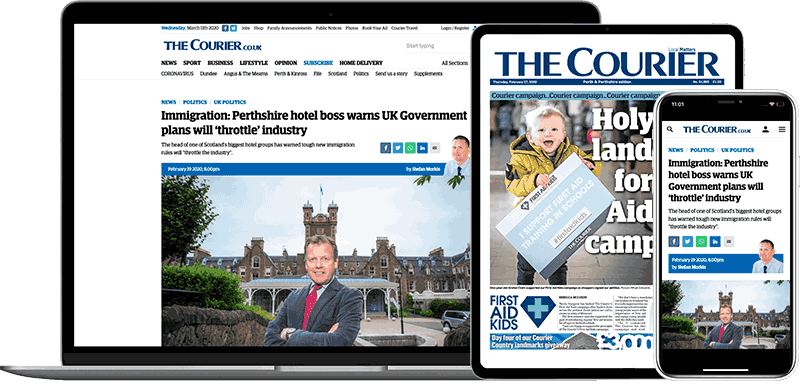 Help support quality local journalism … become a digital subscriber to The Courier
For as little as £5.99 a month you can access all of our content, including Premium articles.
Subscribe