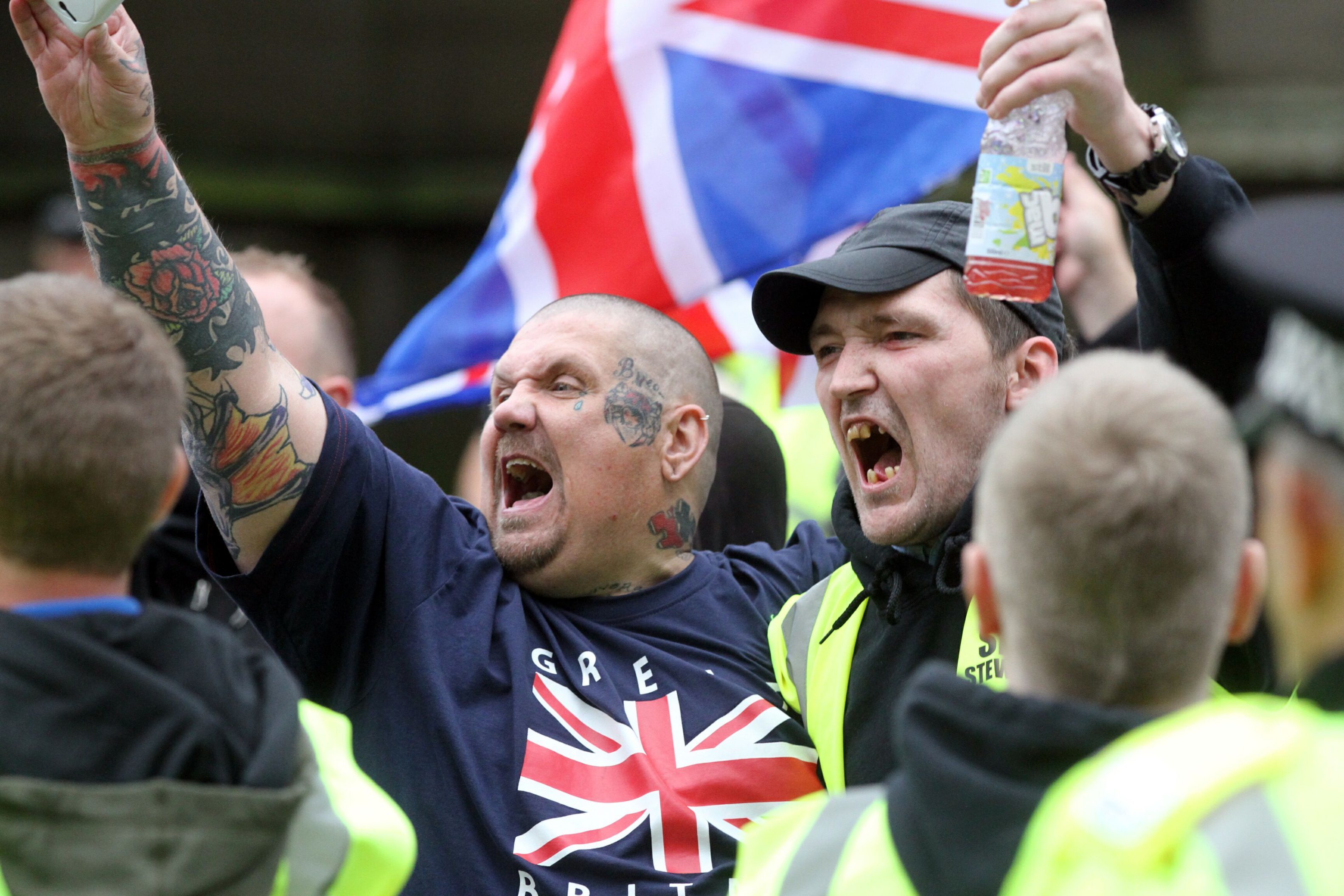 An extremist right wing group has organised an "anti terrorism" protest in Edinburgh in the wake of the Manchester bombing.
The controversial Scottish Defence League plans to gather outside Waverley train station on June 25.
Politicians in the city have ridiculed the event, while a counter demonstration has already been organised.
Alex Cole-Hamilton, the Liberal Democrat MSP for Edinburgh Western, said: "If SDL marches in the past are anything to go by, there will be far more police officers at this event than actual protesters.
"As a liberal, I believe in freedom of speech but they won't be made welcome in the nation's capital.
"At this time, it is more important than ever we remember our values of tolerance, compassion, and internationalism that make this country great."
Twenty-two people were killed and dozens more seriously injured when Salman Abedi, 22, detonated a device as fans left Manchester Arena, where US star Ariana Grande was performing on Monday night
Armed police patrols have since been stepped up across the country, including in Scotland, but First Minister Nicola Sturgeon has said no specific threat has been identified north of the border.
The SLD has courted controversy by holding a number of often poorly attended protests across Scotland.
The group's website says: "It is now time for everyone to unite and make a stand against this evil, join us to show your outrage and demand the government and our police take tougher action to prevent these atrocities and do more to protect us and our children from future terror attacks."
Unite Against Fascism Edinburgh, who organised the counter protest, said: "Islamophobic groups like the SDL are not concerned about the victims or relatives of this atrocity; they are only concerned about how they can profit and build their organisation on the back of the anger generated by this attack."