Leading housing and care provider Blackwood has awarded its annual accolades to the brightest and best new inventions in its mission to ensure that those with disabilities can live life to the full, reports Michael Alexander.
A South Korean company which specialises in technological solutions for patients with neurological and musculoskeletal injuries, has scored a double victory in the 2018 Blackwood Design Awards.
Neofect won both 'Best Aids and Equipment' and 'Best Accessible Technology' categories for its RAPAEL Smart Glove and Smart Pegboard – both of which can be used in the rehabilitation and treatment following serious injury or stroke.
RAPAEL uses portable, lightweight equipment for continued home training and patients can also enjoy customised rehab programs based on 'gamified' training contents.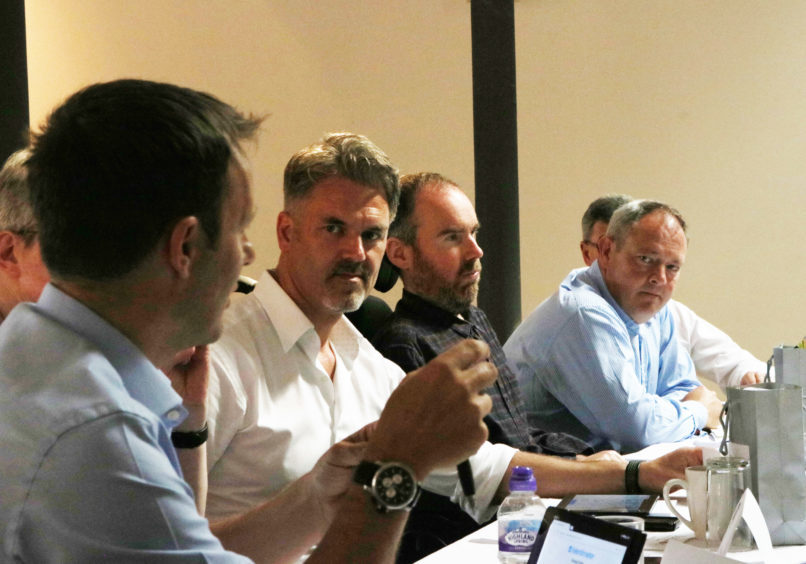 Edinburgh-based housing and care provider Blackwood awarded its annual accolades to the brightest and best new inventions in its mission to ensure that those with disabilities can live life to the full.
A panel of esteemed judges selected a total of four winners from this year's entries to The Blackwood Design Awards, which seek to celebrate innovative new gadgets, technologies and concepts to help disabled people live more independently.
Entrants gave live pitches from around the world via Skype, with the award for 'Best Collaborative Project by a university or institute of higher learning' being taken by the Dementia Services Development Centre at Stirling University for Iridis – an app which helps the user to improve living spaces for those with dementia.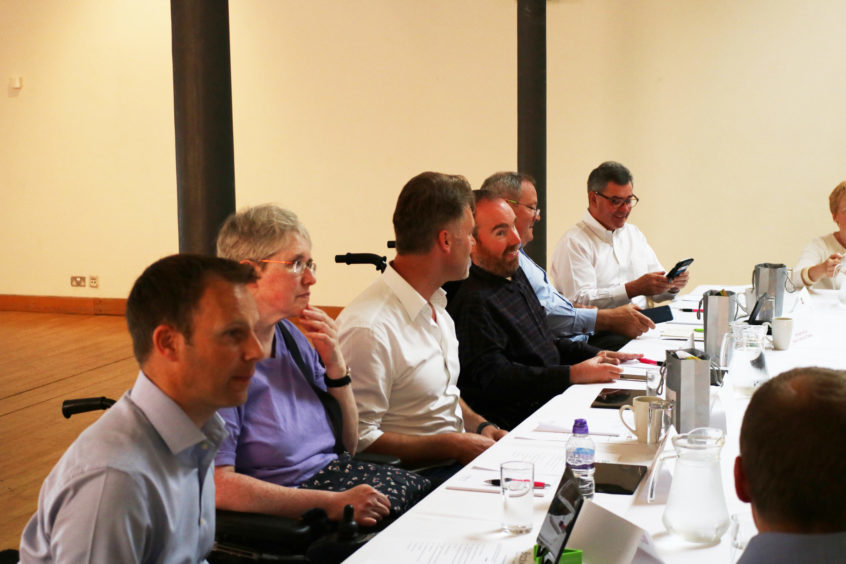 The final category of 'Best New Concept' was won by Andrew Taylor, with his specially-designed guidance system for visually impaired athletes which works in a similar way to parking sensors using sound to guide runners round the track.
Max Brown, chair of the Blackwood board said: "We would like to take this opportunity to congratulate our winners and thank all who entered their designs into this year's Awards and gave up their time to pitch on the final day.
"No matter how extravagant or simplistic the entries are, they make a huge difference in helping those living with disabilities to live more independently, which is why we encourage any budding inventor to enter the competition.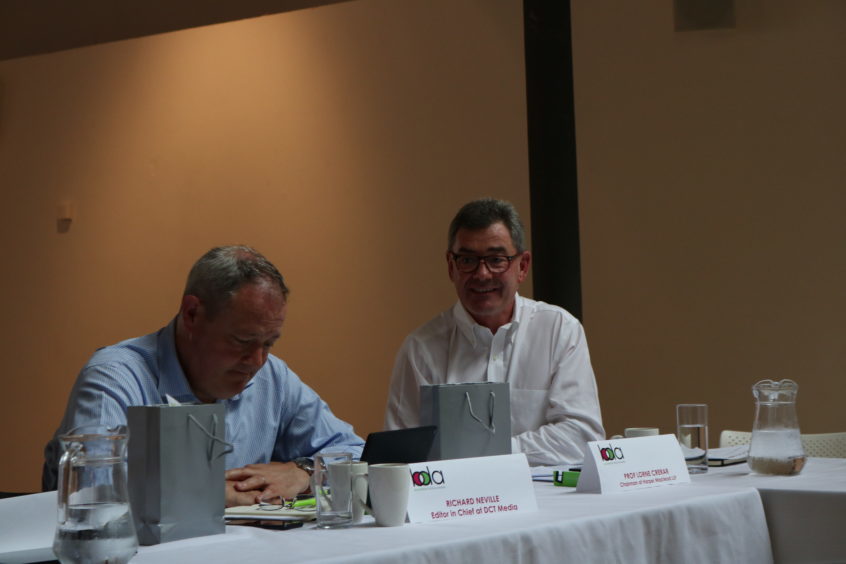 "It is a fantastic celebration of new and innovative ideas or creations and in most cases, provides a platform for further development and potential production."
This year's judging team featured both new and familiar faces to the awards, including Ryan Macdonald, ambassador network manager for Euan's Guide; Gavin Neate, founder of Neatebox and Professor Lorne Crerar, chairman of Harper Macleod LLP.
The panel was completed by Fiona Thwaites, member at Blackwood; Toby Mildon, diversity and inclusion consultant and Richard Neville, editor-in-chief of DC Thomson Media morning newspapers.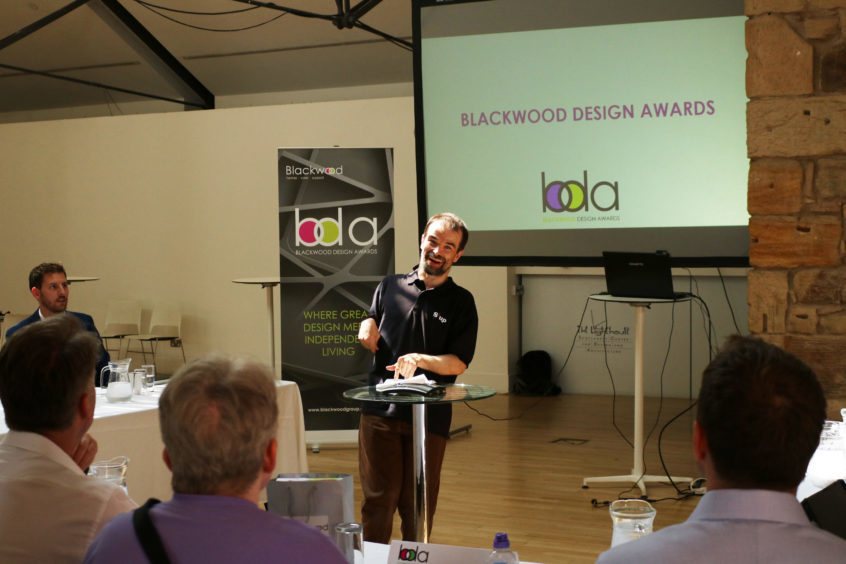 Past winner Grant Douglas, founder and CEO of S'up Products was also in attendance and gave a guest address on how his entry – the S'up spoon, which helps people with shaky hands to eat – has seen widespread growth following his award success.
Max said: "We also must thank our judges who volunteer their time to the awards. Without them it simply would not be possible.
"It's quite incredible that we can bring together people from all around the world for this event and work in partnership to transform the everyday challenges faced by those living with disabilities.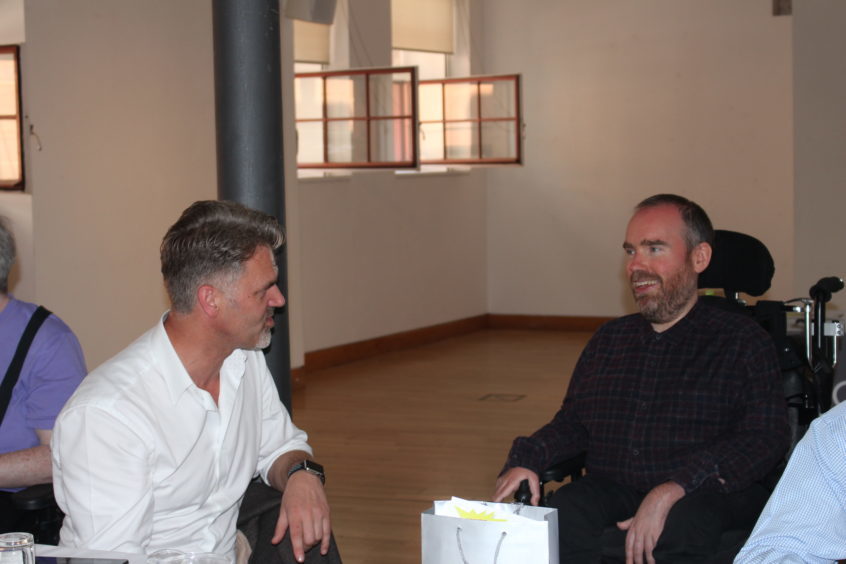 "We can't wait to see what this year's winners go on to achieve, and we look forward to next year's Awards already."
Edinburgh-based charity, Blackwood has more than 1500 homes throughout the country making it a leader in helping those who are disabled, elderly or with sensory impairments to live more independently.
As it works in 29 of Scotland's 32 local authorities, it is more widely dispersed than most other care or housing providers and has embraced the challenges of taking housing and care into innovative areas at a time when funding is increasingly limited.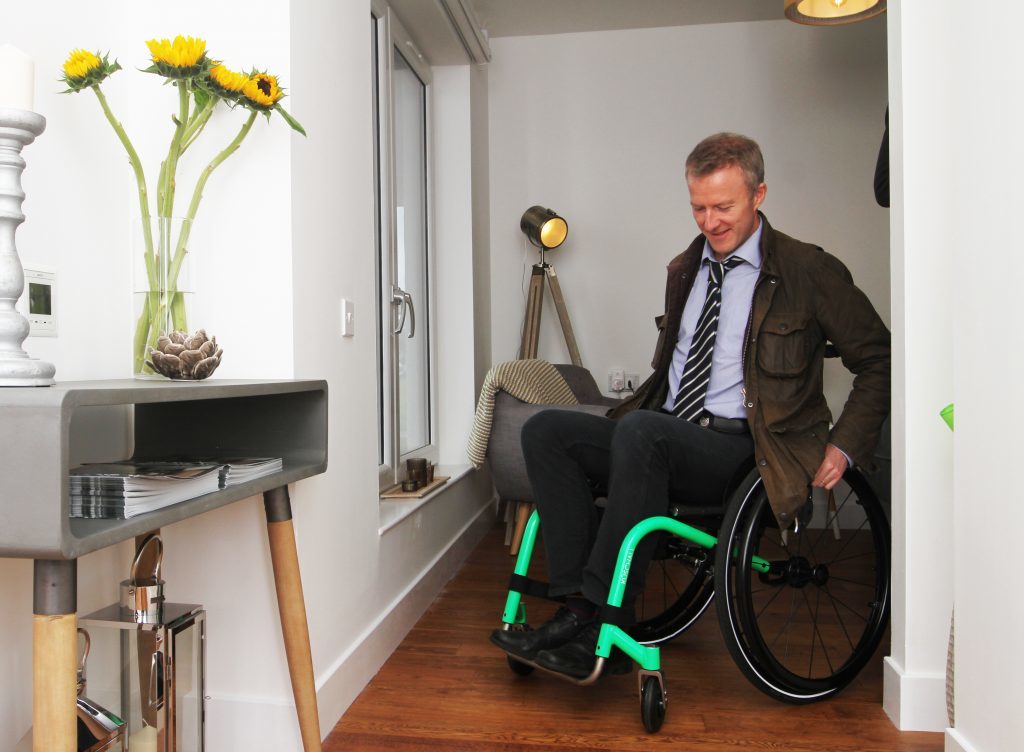 Blackwood is also renowned for constantly pushing the boundaries of technology to allow property adaptations which make a huge difference to people with disabilities.
Last year The Courier reported on the official opening of the new Blackwood House development off Glamis Road in Dundee.
The six homes officially unveiled by Local Government and Housing Minister Kevin Stewart were described as a "blueprint for an accessible future".
High tech specifications included a washing machine that cleans and irons clothes, kitchen units that lower at the touch of a button and blinds that automatically open and close to increase the chance of a good night's sleep.