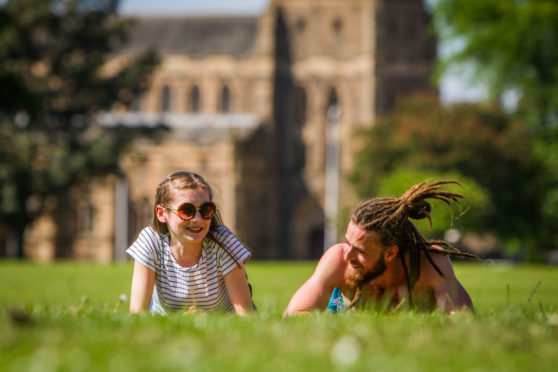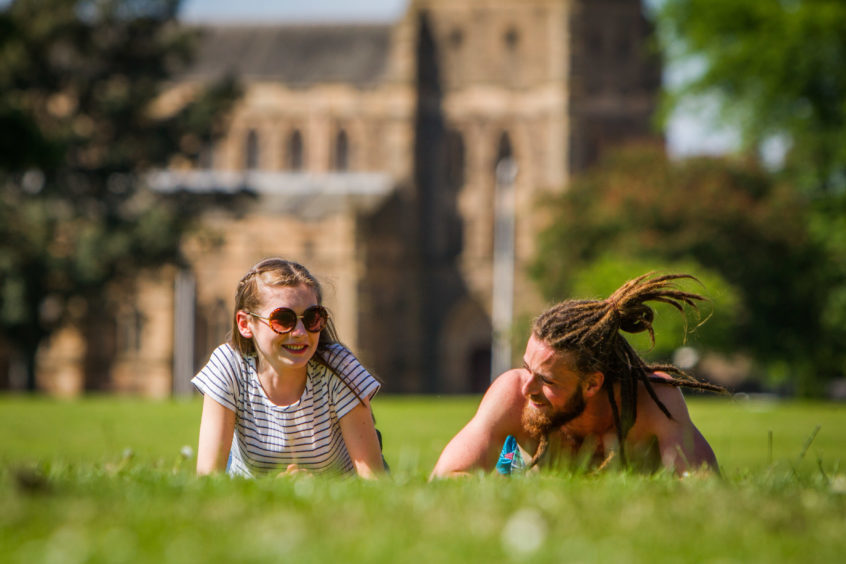 Hot weather is due to return to Tayside and Fife later this week following a spell of "unsettled" weather.
Perthshire was one of the warmest places in Scotland last Friday as locals soaked up the last of a heatwave which started in late June with temperatures soaring to 28.2C at Strathallan Airfield.
The fine weather ended in dramatic fashion with the region hit by thunderstorms and torrential rain across the weekend.
However the Met Office said "above average" temperatures will make a comeback later this week with the mercury forecast due to rise by Thursday and Friday; bringing highs of up to 23C to the local area.
The conditions won't be as impressive as those south of the border, with the mercury expected to soar to up to 28C in parts of England on the same days.
The change in the weather is expected to pave the way for a decent weekend of dry and sunny spells across the east coast – with Dundee and parts of Angus and Fife expected to enjoy the best of the conditions.
Tayside one of Scotland's hottest places as locals soak up last of heatwave before thunderstorms
However forecasters say there will still be plenty of "cloud and showery bursts" around in the coming days with western areas of Scotland, including parts of Perthshire, expected to be hit by more rain.
Aberdeen Met Office meteorologist Fraser Ralston said "The summary of it from this (Tuesday) evening onward through Wednesday to Thursday and Friday – it is a very unsettled period.
"Certainly out west there will be a reasonable amount of rain on Tuesday evening and again on Wednesday evening and into Thursday morning.
"It does become humid again on Thursday and Friday. I would think Dundee, east Fife and the Angus coastal area would be quite warm, back into 22C-23C with some brighter sunny spells coming through.
"23C is possible on Thursday, or more likely Friday. It will be humid, the heat will sort of come back, but we are not looking at the high-twenties in the short-term.
"The average temperatures for this time of year is around about 18C or 19C. It'll be a good 3C or 4C above that at the end of the week.
"There could be a few slightly warm spots over Grampian for instance at the end of the week – 24C-25C is not impossible up there.
"The West Coast is not as warm as that. There will be mist and drizzle across the west coast."
He added: "The weekend is looking quite promising, there is a lot of dry weather around – but not quite what we had a week or two ago. It will be largely settled weather.
"I would say the weekend will be brighter than the next few days. Dry, bright weather. Temperatures go above what we'd expect for this time of year.
"It is not too bad on the whole once we go from Saturday onward.
"There are quite a few doubts about how next week resolves itself."