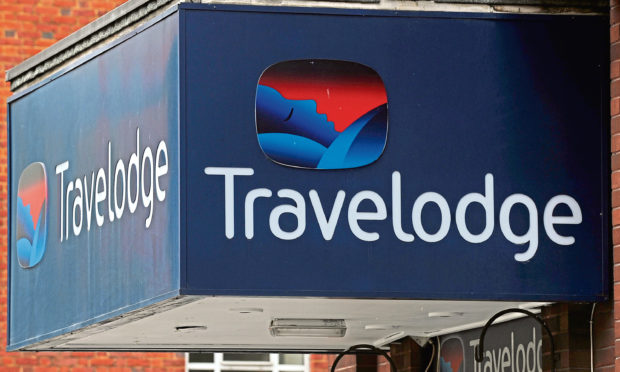 A great-grandmother called Agnes was among items left behind at Courier Country hotels by forgetful guests.
The unfortunate OAP was mistakenly abandoned at the Perth A9 Travelodge after a family reunion at which she had been the guest of honour.
Meanwhile, one absentminded guest even forgot to take his expensive Bentley car following a stay in Glenrothes.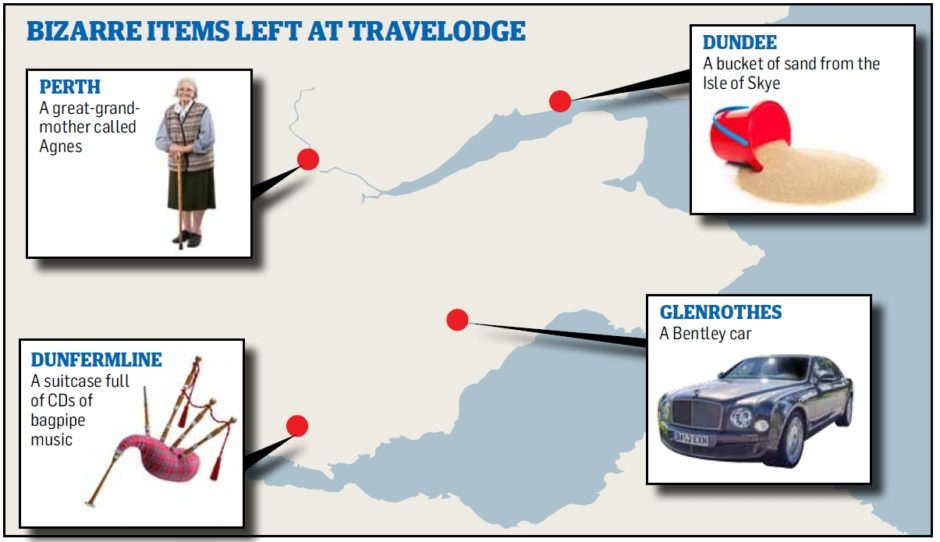 A bucket of sand from the Isle of Skye was among unusual items left behind at the Dundee Travelodge.
Elsewhere, forgotten property in 2018 included a chatty parrot called Braveheart, a 1945 bottle of Scotch and a box of teeth.
Other odd items left behind or dumped at Travelodge's 44 Scottish hotels in 2018 included a gallon of water from Loch Ness and a set of company accounts.
While the most popular items left behind last year included chargers, phones and tablets, teddy bears and toiletries, staff at the chain's lost and found office also reported hundreds of odd objects.
The housekeeping team at Falkirk Travelodge made one of the most surprising discoveries when they were greeted by two black and white Scottie dog puppies, named Hamish and Ramsey, after their owner rushed off to meet a relative and forgot to pack her pets – only to realise half-way down the motorway and make a speedy return.
Meanwhile, an exotic African grey parrot called Braveheart entertained staff and guests at Edinburgh Haymarket Travelodge with its lively chat until its owner returned to retrieve his forgotten companion.
A 10ft model replica of the Loch Ness Monster was found in a room at Peterhead Travelodge. The giant Nessie was later sent by van to its owner – a child who'd spent a year creating it for a competition.
Travelodge spokeswoman Shakila Ahmed said: "With millions of customers annually staying at our 44 Scottish hotels for a variety of reasons, we do get a range of fascinating items left behind. When it comes to why so many customers forget their treasured items, there is one common theme and that's living in a fast and furious world where time is of the essence, especially when getting from A to B, and therefore valuable possessions are easily being forgotten."