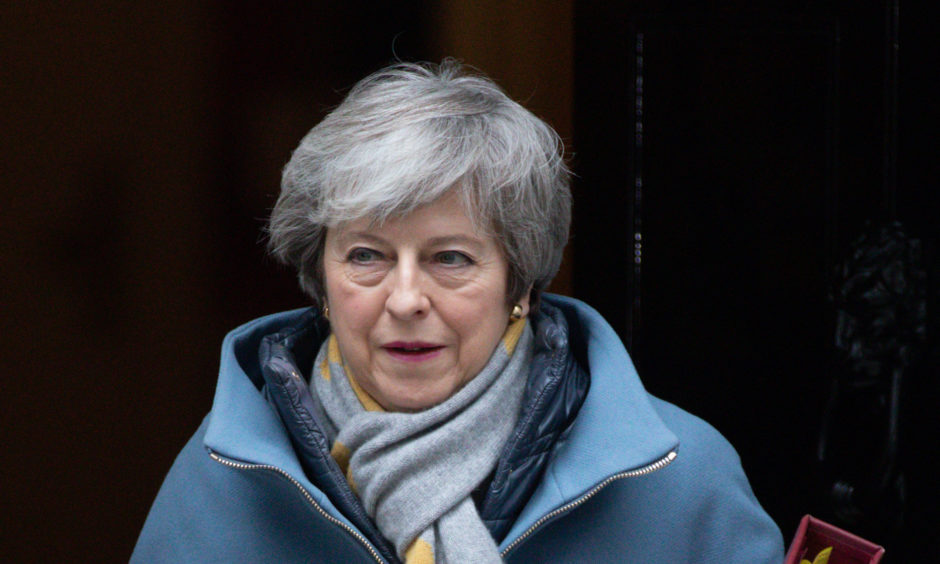 Last night Britain fell through the floor.
No longer in the room, but under the boards.
Last night the Commons voted against no deal, and in the dark of the cellar this appears like progress
It is only a crack of light.
What happened was a PM who has suffered two historic rebuffs over recent months, was denied twice again in one night.
She must go.
It is no longer dogged public service, but national sabotage in the name of delusional duty.
Her deal has failed, her Cabinet split, her government in name only.
The nation must begin this day with the news she is going.
If not, it must demand she does.
Her negotiation has seen her contradict her own principles, refute her own speeches and attempt to renegotiate a deal she promised was beyond change.
May's deal was a product of her red lines, yet she presented it as the only possible deal.
She has failed on every level.
This was not Churchillian determination, but dangerous self-regard.
Perhaps it's only luck that separates the two – and May is not a lucky politician.
Before she packs up, she has one real duty, to revoke Article 50.
The legal mechanism which marks the UK's departure from the EU must be withdrawn.
It serves no one.
For the honest Brexiteers, all they have on the table is a horrible mess of big fees to the EU, broken promises on fishing and farming and no clear vision for Britain.
This is not what the majority voted for in 2016.
Revoking Article 50 does not deny the referendum result.
Instead it creates the space to honestly reflect that vote.
This cannot be done by merely delaying Brexit.
To delay is to dither as a knife is held to the throat.
Panic is not needed for peacetime decisions.
The knife must be removed, the threat withdrawn, sanity restored.
With May gone and the deadline removed, Britain can start again.
Most of the people want to leave the EU – that must be honoured.
But to do so will take time and a different political model.
Holding a referendum in a two-party system doesn't work – our political history is based on common cause being reflected in party allegiance.
Brexit has blown that model apart.
Voters thought they were leaving Europe.
In fact they were leaving 400 years of English/British political tradition and demanding something new.
Only they didn't know this at the time, and the political class were not up to the revolutionary demand.
So we are buried by circumstance, beneath the floorboard and hiding from reality.
Those glimmers of light are the real world, where people compromise, go along with stuff in the collective interest, sacrifice for the wider benefit.
That is the light of the global world.
And we have reduced ourselves to darkness.
May must go, Article 50 too, and the people must begin again with a politics which serves their wishes, and protects this nation.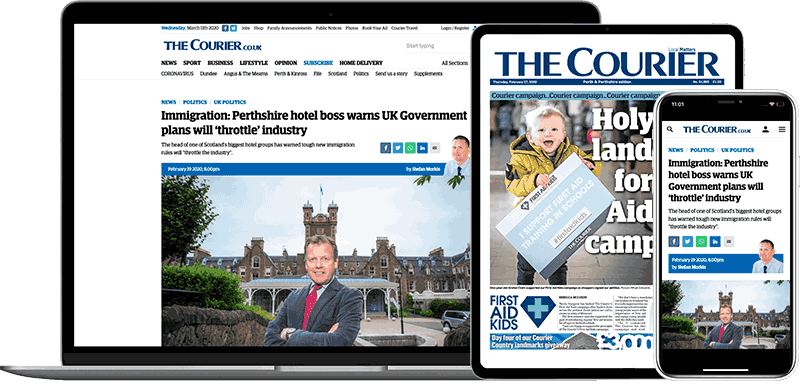 Help support quality local journalism … become a digital subscriber to The Courier
For as little as £5.99 a month you can access all of our content, including Premium articles.
Subscribe