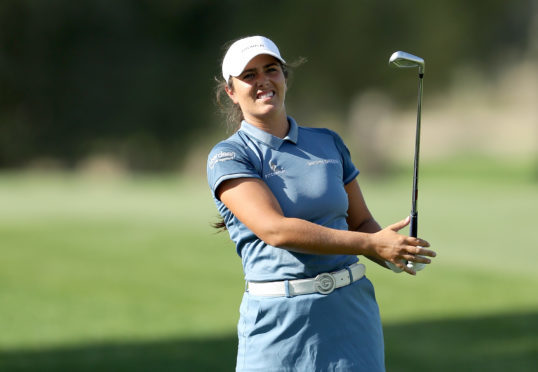 You always think of golf as a sport that wouldn't have money problems but the state of the Ladies European Tour is a real worry.
For a second year in a row there are big holes in the schedule.
I was speaking to my friend Kelsey MacDonald recently and at the moment she says that after next month's tournament in Morocco there will be a gap all the way through to the Scottish Open.
That's the middle of April through to the end of July.
If you want a long career in the ladies game you really have to get on to the LPGA Tour in the States but it is very hard to do that if you're not playing competitive golf.
It's a vicious circle – the less golf you play over here the less likely you are able to take advantage of any chances you might get in the big American events.
The ladies on the LPGA are playing week in, week out which is bound to be a huge advantage.
From the outside looking in, women's golf needs some fresh ideas.
Maybe one idea would be to piggy back on to men's European Tour events a bit more.
If a course has been set up for a tournament, you would think it would be possible for a ladies event to run before it or after it.
I definitely think more tie-ups can be a good thing.
The European Team Championships at Gleneagles will be a positive start and hopefully if that is a success there will be more mixed competitions to come.
I always thought that not having mixed teams for golf at the Olympics was a missed opportunity. That seemed like a natural fit.
Every sport needs to make sure there is a natural pathway.
In curling we have to be careful that there is still room for smaller European events and that the Grand Slams don't completely take over.
From a playing point of view, we have to go where the money and the ranking points are.
But, having been involved with organising our tournament in Perth, I know how hard it is to get a strong field together.
In golf it would be a real shame if talented female players were denied the chance to progress their careers simply because there is nowhere for them to play.
* We're back on the ice practising and the break has done us good.
Mind you, it's not been easy watching the World Championships on the TV!
It doesn't look like Hannah Fleming's team are going to make the play-offs, which is a shame for Scotland.
Canada are going well and it would be no great surprise if they won, and the same is true of the men's.
There are two different Canadian teams from the Olympics and they will be keen to make a big statement after their country didn't medal in the men's or the women's at the Olympics.
Scotland's Team Mouat will be going to Vegas feeling confident after another tournament win in Aberdeen recently.
But it's their first Worlds so we shouldn't put too much expectation on their shoulders.