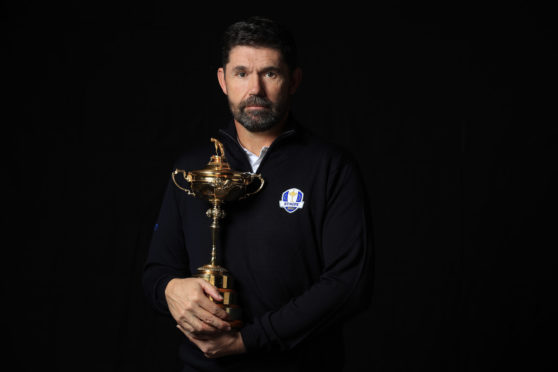 Padraig Harrington hasn't left us in any doubt about the type of Ryder Cup captain he's going to be.
He has always been known as a scientific-type of player and, sure enough, he has confirmed that if there is a comparison in his style of leadership it would be with Bernhard Langer.
Langer won the cup in America and maybe that style is better suited to an away match when you're not trying to surf the wave of support from a home crowd.
If the European players are needing their egos massaged, it will probably be the vice-captains who do it.
But that's the beauty of Ryder Cups these days – there are so many assistants that you can have the best of both worlds.
Paul McGinley was probably the nearest to an all-round captain that there has been but the most important thing is being true to yourself and not trying to be somebody you're not.
Some athletes respond to an 'arm around the shoulder' type. Others don't.
That's the challenge of managing a team of individuals.
For me, I'm a little in between. I like to be told the cold, hard facts so I can get better but there is also nothing wrong with a bit of reassurance and belief, especially when you're just about to play.
I think Harrington will be a great captain if he can get the team morale similar to the level under Thomas Bjorn.
If that's the case, Europe will be a few points up before a ball is struck again.
* The European Tour seems to be going a very similar way in golf as it is in curling.
And this is a sad thing.
In our sport, you have the big events like grand slams and world cups where the money is great and there is big TV and media coverage. The top teams are always going to play these before a European tour event.
This is slowly killing the smaller events.
For instance, the Berne Ladies is this weekend and I've played that event for years. It's got a great history. But unfortunately this year it clashed with the grand slam we're playing just now.
We had no choice really.
Slowly these events are getting less and less teams and are just dying away.
The European Tour has also lost events over the last few seasons.
Whenever I can, I'll try and support European competitions. This is where I learned all my curling when I attended them as a youngster. They have got me to where I am today.
And not for one minute would I think about giving up my membership like Rory McIlroy is said to have considered.
* As I'm writing this, we've got off to a great start here in North Battleford.
We beat the Olympic champions and world number ones from Sweden, Team Hasselborg, in our first game and followed it up with another win.
That put us into the A road final against a Japanese team.
If you are thinking winter is cold in Scotland, try minus 25 with a wind chill of minus 35. I think Vegas next week may be slightly different next week!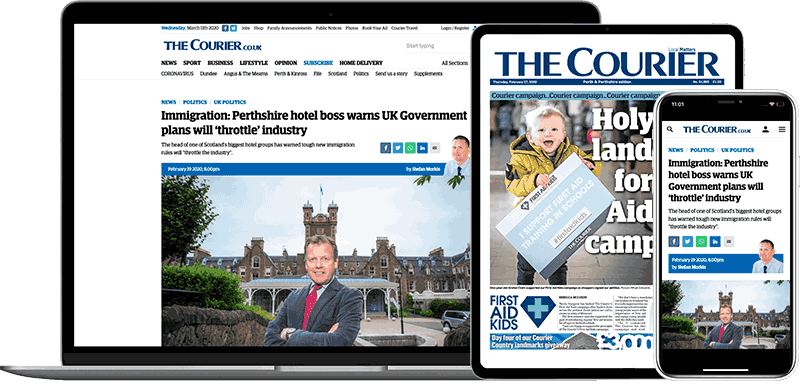 Help support quality local journalism … become a digital subscriber to The Courier
For as little as £5.99 a month you can access all of our content, including Premium articles.
Subscribe