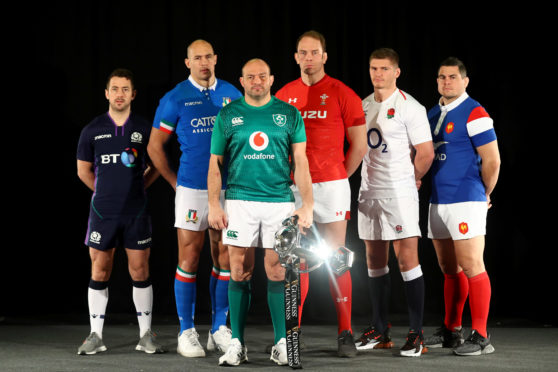 The 6 Nations seems to have crept up on us this year.
I'm always gutted that our season is busy during the tournament because any time I've had the chance to go to a game at Murrayfield, it's been brilliant. You get a real sense of occasion.
There's a definite comparison between rugby and curling – the social side of the sport plays a big part in its appeal. It probably comes from both being predominantly amateur for so long.
There's nothing amateur about the top end of the game these days, though!
And that's why, even in a World Cup year, this 6 Nations will be as competitive as ever. Maybe even more so.
When you're on a rugby pitch it's impossible to hold anything back for obvious reasons.
Having a World Cup looming large is the equivalent of our European Championships before an Olympics – it's in the back of your mind that the big one that comes round every four years is next up.
From my experience of going into an Olympics, that last big tournament is so important.
Most of the hard work has done and it's not often you see a team or individual in poor form a few months away from a Games suddenly improve drastically.
That's why this 6 nations will be such a big deal.
The team that wins it will have the best chance of winning the World Cup.
* We've been putting in plenty of practice for the Scottish Championships next weekend.
Well, that's when the tournament starts, but for us it looks like we might not be on ice until the following Tuesday.
We've just been told that there will only be four women's rinks competing in Perth this year – ourselves, Team Jackson, Team Wilson and Team Morrison.
It is a bit disappointing for the sport.
When I started there must have been about 12 teams competing in what was called the Gold League.
And then there were plenty of teams in the Silver League below that. You had to work your way up.
A lot has changed in curling since then but a competitive national championships is really important.
A small field won't change our mentality, though.
You still need the mind-set that one defeat will cost you.
Sophie Jackson's team are going to be strong and they're currently getting good match practice in the third leg of the World Cup in Sweden.
We decided against playing it because we thought it was too close to the Scottish….If we'd known we'd be starting on the Tuesday we might have played!
I've managed to win seven national titles in a row when there hasn't been a clash with the Olympics like last year and it's a record I'm really proud of and will be determined to continue.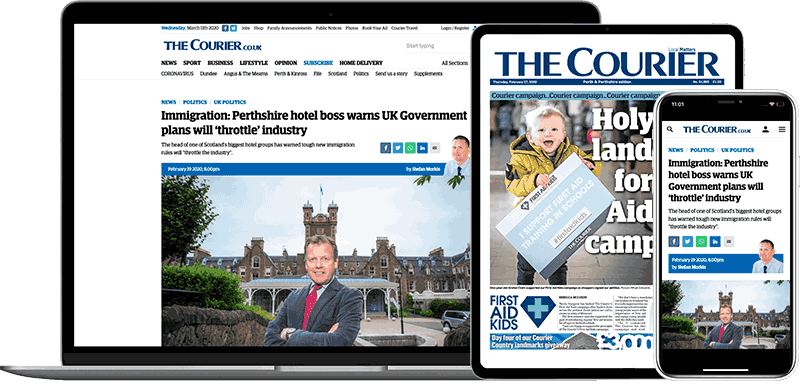 Help support quality local journalism … become a digital subscriber to The Courier
For as little as £5.99 a month you can access all of our content, including Premium articles.
Subscribe