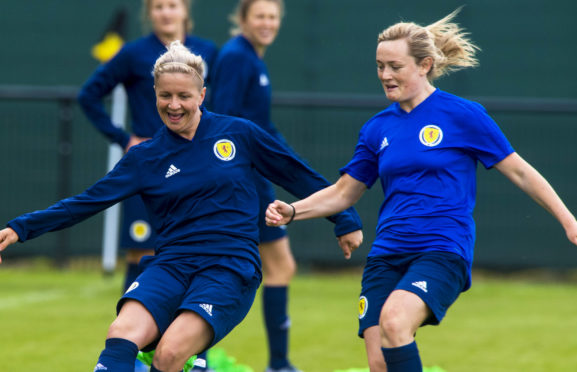 From the outside looking in I've been really impressed by the way the Scottish women's team have handled the build-up to the World Cup.
They've come across as a group who are really excited about the challenge and the opportunity they've got.
But they also seem to have a good focus.
It's crucial that you get the right balance.
Qualifying for the World Cup is one thing but it's important that you grasp your opportunity and achieve your goals.
For Scotland, that will be getting out of their group, at a minimum.
My normal advice would be to stick to as many familiar routines as you can. The less change the better.
At a World Cup that's easier said than done because this is a first for all the Scotland girls.
I certainly felt better equipped to deal with an Olympics the second time around.
Social media wasn't a thing at my first Games but it certainly was at my last one.
I chose to put my phone away once I was at the Olympic Village and I think I'd do the same again.
I know that for some people, going on Twitter or Instagram is part of their routine daily routine and helps them switch off, but it takes a really strong person to be able to let the bad comments that come when things aren't going well wash over them.
If the nerves haven't kicked in already, they certainly will on Sunday morning.
I think it's a good thing that the England match is first. It will have the biggest media interest of the three group games for obvious reasons.
Get it out of the way with a decent performance and, who knows, maybe even a good result, and then they can concentrate on the bigger picture of progressing to the knock-out stage.
I'll definitely be watching Sunday's match and I think there will be a lot of people like me who will giving women's football a first look.
There is an important game for the men's side this weekend but I would go as far as saying that the match in France is getting as much attention as the one at Hampden.
In curling, Scotland v England is a rivalry that I've missed out on and that isn't likely to change anytime soon because of the differing standards north and south of the border.
It must be a great feeling to have a game to look forward to against England in the biggest competition in your sport.
I'm sure Shelley Kerr and the team will do the country proud.
* It seems to be feast or famine for Jo Konta.
She's made her second grand slam semi-final at the French Open and has a great chance of going all the way.
None of the remaining four players have won a big one and Konta is the only one to make it to a semi previously.
Her career has had long spells of bad form but I'd rather have really high highs and low lows than just steadily plodding along at six or seven out of 10.
People don't remember consistency, they remember winners.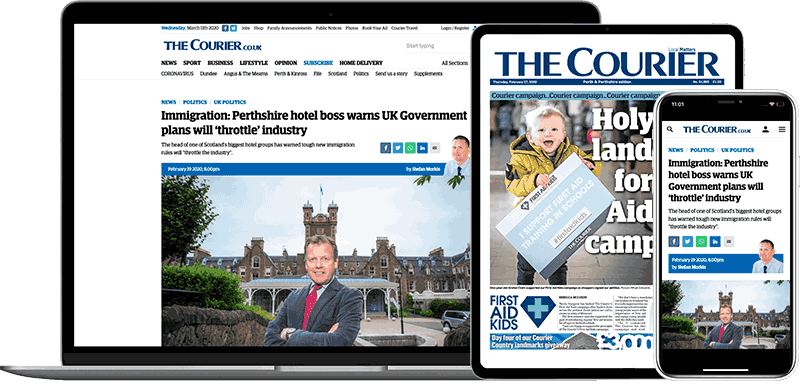 Help support quality local journalism … become a digital subscriber to The Courier
For as little as £5.99 a month you can access all of our content, including Premium articles.
Subscribe