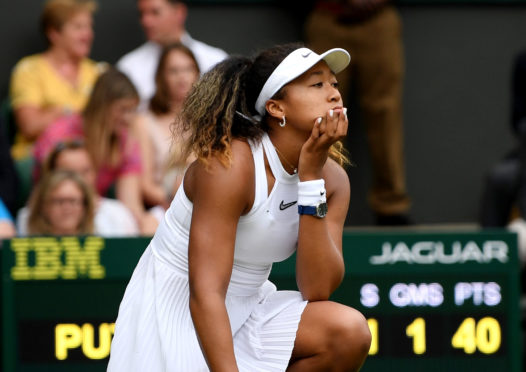 There surely can't be a sport with a higher burn-out rate than tennis.
The game has been littered with players – particularly women – who breakthrough as a girl in their mid-teens and have had enough of it all by their early 20s.
Hopefully Naomi Osaka isn't the latest one but her tearful press conference after losing in the first round of Wimbledon was very worrying.
And people will inevitably fear that 15-year-old Cori Gauff will have her troubles in a few years even though she seems to be full of fun and mature beyond her years at the moment.
There are two things that I think are vital when I look back on coming into curling at a young age and being able to stay on track.
The first one is the value of not being consumed by just one sport.
You see young girls going to tennis academies and playing nothing else.
I tried lots of sports and for a while my golf and curling were running side by side.
If anything, there was more hype and pressure from outside as far as my golf was concerned.
You had March to September away from the ice, which is unheard of nowadays, but has definitely benefited me in the long-run.
The other thing that is so important to ensure you don't have a career that comes and goes within the space of a years is looking after your mental health.
I was at a Sportscotland conference on this recently and it made a lot of sense.
The biggest cause of mental health problems in athletes is over-training and over-playing.
With tennis players starting so young and their season lasting so long, it's no wonder that the burn-out percentage is to big in that sport.
There is a huge responsibility on coaches not to keep pushing and pushing.
Don't get me wrong, there have been times when I've never wanted to pick up a curling stone again – just this year those thoughts went through my mind.
But if you maintain your love for your sport and refocus on what really matters, those moments will pass.
* The Women's World Cup couldn't have been a bigger success.
Obviously Scotland's heart-breaking exit was a low point but, as a whole, the tournament has been as big as I thought it would be.
The viewing figures have been incredible and it has been a reminder to the BBC that people still love to see free-to-view live sport.
I've found myself watching games I never thought I would, like Sweden v the Netherlands the other night, and there will be millions like me.
Women's football could explode in the next few years.
* It's been a while since I've played in a pro-am because of my hip injury but I'm back in at the deep-end on Wednesday.
I've been invited to the Scottish Open at the Renaissance Club and I've lost count of the number of balls I've been hitting on the range to get ready for it!
I've never played there before but I've been told it's a great course. Here's hoping they have cut the rough and the wind isn't blowing!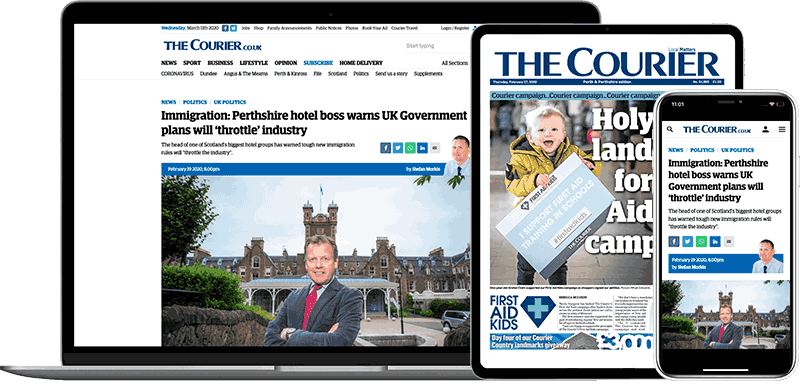 Help support quality local journalism … become a digital subscriber to The Courier
For as little as £5.99 a month you can access all of our content, including Premium articles.
Subscribe