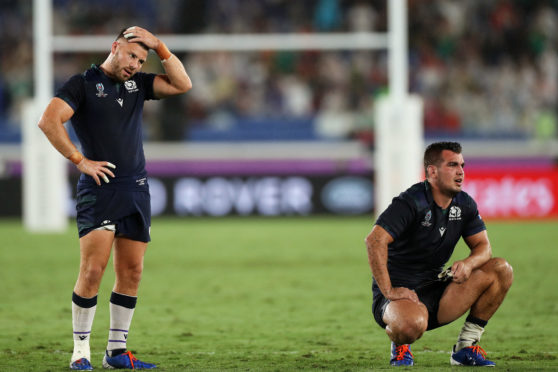 Anti-climax doesn't really do last Sunday justice for all the Scots who spent the morning watching the World Cup opener against Ireland.
From the first five minutes you knew it was only going to end one way.
When you have had months to prepare there aren't really any excuses.
There probably isn't a Scottish sports team or individual which gets hyped up as much as our rugby side.
That's probably because every now and again they always seem to pull out a big result which makes you think, 'maybe this time'.
However, these big results are almost always at Murrayfield.
The long, poor record away from home has gone way beyond being a coincidence.
It's hard to get away from the fact that there must be a question mark over the mentality and strength of character in the squad.
Playing on the road requires a different mindset to when you have people cheering you on in the stands.
I also think that having a bit of jeopardy might not be a bad thing.
As it is, Scotland know that however badly they perform in a Six Nations there will always be next year with the slate wiped clean.
They will never be relegated (and Murrayfield will always sell-out).
And they also know that however badly they perform at a Rugby World Cup their place at the next one is also guaranteed – and as a third seed at worst.
Our national football team don't play in that comfort zone and neither do we in curling.
Just because Scotland have always been at the Worlds and Britain at the Winter Olympics doesn't mean that will continue.
We have to secure enough wins at a European Championships to get into the Worlds and there is also a qualifying process for the Olympics.
That brings serious pressure – not only for ourselves but also the sport as a whole.
No matter how badly Scotland do in Japan the reset button will just get pressed again and Murrayfield will be packed full in February.
* Good luck to all our athletes in the World Championships.
I gather that the Doha stadium is air-conditioned but I feel sorry for the marathon runners!
All Scottish eyes will be on Laura Muir and I really hope that her calf problem is behind her.
Indoor golds are great but her career will be remembered for the medals she can get outdoors.
A first Scottish individual medal for 28 years would be a great way to get ready for the Olympics.
* The Dunhill Links certainly seems to have benefitted from the PGA being shifted back to the autumn.
This week's field is as good as I can remember.
I must admit I'm very jealous.
I've just picked up my new custom-fit Mizuno irons and the Dunhill would have been the perfect place to test them out!
I did get an invite once but couldn't make it because I was curling that week. Hopefully I haven't dropped off their radar!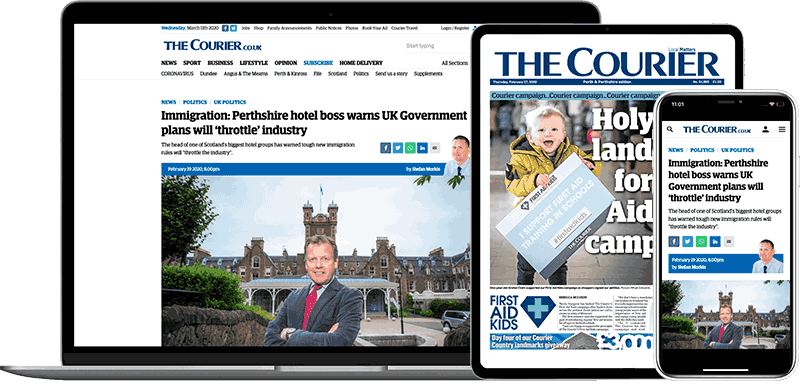 Help support quality local journalism … become a digital subscriber to The Courier
For as little as £5.99 a month you can access all of our content, including Premium articles.
Subscribe