How high should Scottish clubs' aspirations be in European competition and have we set the bar too low?
Have we become a football nation which laps up mediocrity, like a dog wolfs down its dinner?
I sometimes wonder if our problem is all in the head. Have we lost the old gallus approach and the sense of inner belief that we were at least as good if not better than the opposition?
Often these days at club and country level we seem to be beaten before a ball is kicked.
With Hearts dumped out of the Europa league by Maltese side Birkirkara, a team with part time players in their ranks, and Hibs losing on penalties to go out at the same stage to Brondby, our reputation as a footballing nation continues to nosedive.
Celtic and Aberdeen both progressed, but after a real scare in Celtic's case, having been humbled in losing their first round match to part time Lincoln Red Imps of Gibraltar.
In our glory days as a football nation, Celtic, Aberdeen and Rangers all won European trophies and Dundee United reached a European final, so what has changed so dramatically to make us plummet so far from those previously dizzy heights?
The Bosman ruling which allowed freedom of movement of players undoubtedly makes it harder to build and maintain teams in the way a Jim McLean or Alex Ferguson previously could.
Meantime, at top level, the vast sums of television money available to the big nations has put them in a different stratosphere to smaller football countries like Scotland in terms of the quality of players available.
That though should surely not affect our ability to beat teams from Gibraltar and Malta. There seems little doubt that technical and skill levels have improved in other small countries since we were a force on the European stage, so the question is why have we not kept pace?
Football is our national game, we pour more resources into it than any other sport, yet still at club and country level we are falling behind other countries.
This week Brian McClair left his role as SFA performance director after just 17 months in the job, apparently frustrated at having to try to sell the governing body's performance strategy around the boardrooms of Scottish football.
That looks like there is a major disconnect between the SFA and the clubs who are effectively private businesses, being told what to do by a body which many see as archaic and out of touch.
Vested interest plagues the game and pins progress to the floor. Summer football can't work we are told, so we play through rain and wind lashed winters.
Football academies are the way to go we are told, yet we patently are not as successful as before we had them, when boys came through the Sunday league and schools football route to a professional career.
There are a lot of very highly paid people at the top of Scottish football charged with making us a better football nation. Are they earning their keep? The answer appears to be an overwhelming 'no'.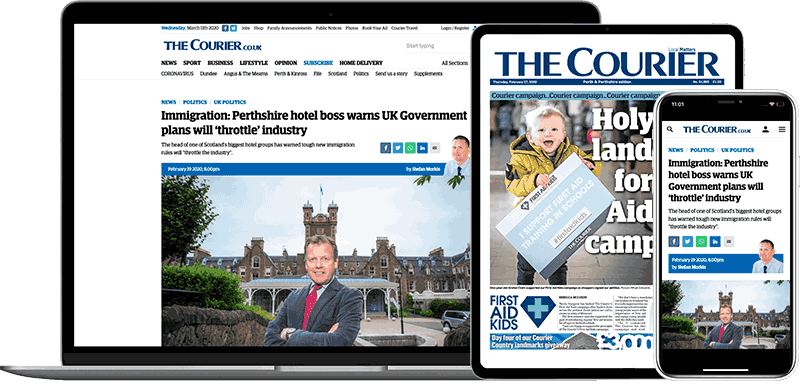 Help support quality local journalism … become a digital subscriber to The Courier
For as little as £5.99 a month you can access all of our content, including Premium articles.
Subscribe