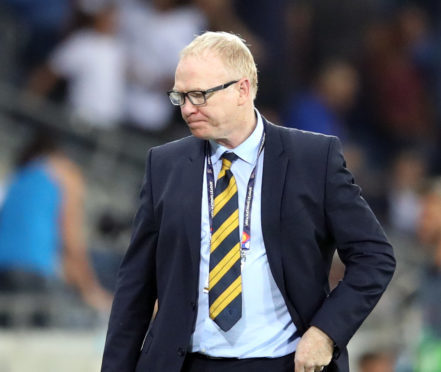 Alex McLeish's reign as Scotland boss is already looking like a disaster.
Defeat in Israel on Thursday evening was the fifth defeat in seven games. That's sacking form.
With two of our finest talents, Andy Robertson and Kieran Tierney, saying they were played out of position, the many fans who were sceptical the manager wasn't up to the task when he was appointed, are now convinced he isn't.
The SFA seem incapable of sensible decision making. The average bowling club looks a model of sleek administrative efficiency by comparison.
Both Robertson and Tierney are left-backs, and with both wanting to play there, the manager has tried to accommodate them by playing the Liverpool man in that role and the Celtic man as left centre-back.
Some will argue that top players should be flexible and able to play out of position, but that's asking them to put their reputation on the line, and modern professionals are not keen on the repercussions of that.
It's a tough decision for McLeish, but he has to find a way to utilise both fine talents to maximum effectiveness. That's what management at this level is about: getting the big calls right.
So far he's getting them wrong. If he continues to do that, then the SFA may have to bite the bullet, concede he was the wrong choice, and look for a manager who can save Scotland from continuing embarrassment.
The nomination of Paul Gascoigne for a place in the SFA Hall of Fame was a spectacular misjudgement, and it's right it has now been withdrawn.
Gascoigne is a sadly troubled individual and he's deserving of sympathy. However, he has been involved in issues of domestic abuse, sectarianism, and racism, none of which are acceptable in a civilised society.
I had a ding dong disagreement on live radio yesterday with Tony Blair's former spin doctor, Alastair Campbell, a friend of Gascoigne, who argued that the former England star shouldn't have to be a role model.
He is wrong. Being a top sports star and at the same time a role model is a non-negotiable fact of life – it goes with the territory, and the handsome rewards.
Gascoigne is deserving of sympathy and help. The many charlatans, who have hung on to his coat tails and leeched off him during his great career, should provide that help.
He's more sorely in need of assistance than a place in any Hall of fame.
Robbie Neilson looks like a good appointment by the Dundee United board.
There were a few good candidates available but the man who ran away with the Championship as Hearts head coach, ticks all the right boxes.
Methodical and motivational, he has the qualities United need right now. They're eight points adrift of leaders Ayr United who beat them last week, but that's not insurmountable this early on.
There is a core of good players at Tannadice desperately needing leadership.
Neilson will find out today at Partick Thistle who has requisite ability, desire, and hunger, to be part of the future which he is planning for United.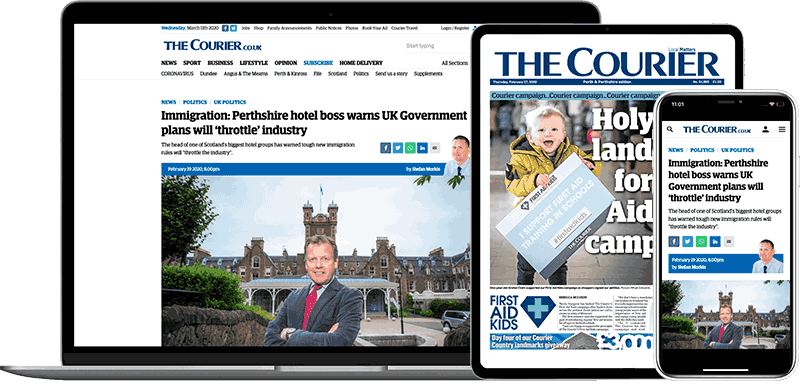 Help support quality local journalism … become a digital subscriber to The Courier
For as little as £5.99 a month you can access all of our content, including Premium articles.
Subscribe