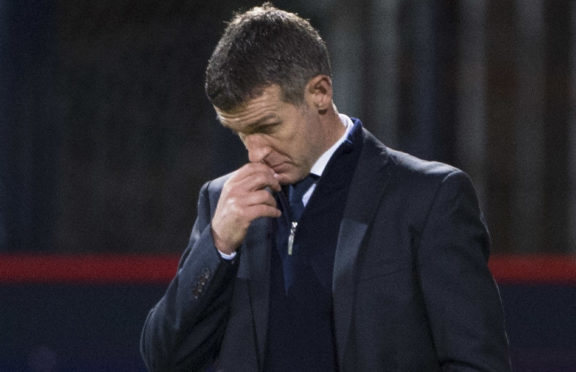 Never was there a more crucial January month in Tannadice Street.
The work done by Jim McIntyre and Robbie Neilson in the coming weeks may ensure Premiership survival for Dundee FC, and promotion for United.
Their transfer window dealings will be vital to the future of both clubs as they seek to turn the fortunes of both city teams around.
The issues faced by the two managers are similar to those confronting team bosses everywhere in this window: bringing in the quality which is lacking, while getting rid of the lack of quality which got the sides into their current situations, are the twin goals.
I had a long conversation with an agent and former top player last week, and he reiterated my own belief that this window is one fraught with danger.
Other clubs don't want to lose good players and they don't want to sign those who have struggled elsewhere. It's a double-edged sword for bosses who ideally need to get surplus earners off the books, to bring in the fresh faces needed to spark the team to life.
Often it's not just a case of looking for players of better ability, but more a case of adding the kind of qualities desperately needed in the scrap for safety, or the promotion push.
At Dens and Tannadice the hunt will be for men with character, determination, and attitude. Players will leave who may have more individual skill than those who replace them, but football isn't just about ability.
In the situation Dundee and United currently face, grafters and battlers are needed. Players who have the stomach for the fight when things seem to be against them are desperately needed. Players who have undoubted ability but who down tools in adversity are dangerous to both dressing room and terracing morale.
Both city clubs have managers who as players understood instinctively that you get out of a game no more or less than you put in.
On occasion you'll lose to teams with similar ability, but what is always unforgivable in the eyes of good pros and punters alike is a failure to give every last drop of sweat for the jersey and for your team-mates.
United boss Robbie Neilson laid the law down to some of his slackers last week after defeat at Alloa. Those surplus to requirements and who he feels let the team down will now train apart from the first team.
It's been said that politics is war by other means: so too is football. In the heat of battle, good players and managers alike, need to know that those fighting alongside them are utterly committed to the cause, and to each other. It's truly a case of brothers in arms on the pitch.
Those who aren't 100% committed endanger the survival prospects of the rest and in football those few must be sacrificed for the good of the many.
Both bosses will now need all of their contacts to beat the competition in signing the type of men needed to give their teams a fighting chance for the rest of the season.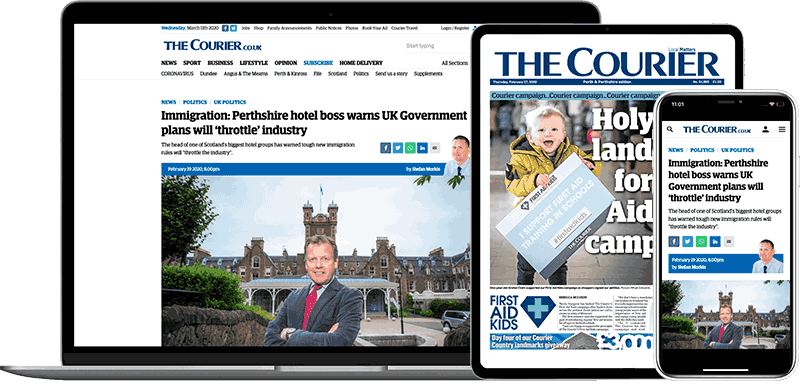 Help support quality local journalism … become a digital subscriber to The Courier
For as little as £5.99 a month you can access all of our content, including Premium articles.
Subscribe