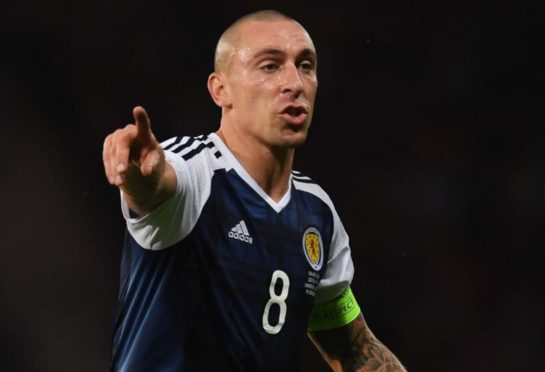 Let's hope that Steve Clarke has some tough decisions to make about who is in his Scotland squad for Euro 2020.
We're all desperate to be at the finals and we also want Steve to have plenty of options if we get there.
Don't expect a Scott Brown recall, though.
I don't think this is a road either the player or manager will want to go down.
Like I said in last week's column, midfield is a real area of strength for Scotland. Steve is already spoilt for choice.
The midfielders have been playing really well and if we are to get past Israel and then Norway or Serbia, that will have to continue.
To leave out somebody and take a player who has been retired is a gamble I can't see the manager taking.
I also don't think that Scott is seriously thinking about it either.
He knows that his club career has benefitted from being able to rest during international breaks. He made his decision about Scotland and I think he'll stick by it.
* By the time you read this Arbroath will either be through to the next round of the Scottish Cup or we'll have joined the list of SPFL third round victims.
Whatever happens, I think it's safe to say that the results at the weekend have provided more evidence of the changing face of club football in this country.
Some of the established clubs might curse the day that a pathway to the professional leagues was opened up but I think it has been great for the game.
Clubs like Kelty Hearts and East Kilbride have better off the field set-ups than some in the SPFL and the pyramid system has encouraged that.
In sport you should always have the chance to aspire to be better and a closed-shop prevents that.
Lowland and Highland League clubs beating SPFL sides maybe shouldn't be described as shocks anymore and the same will be true in the end-of-season pyramid play-offs.
* Talking of play-offs, realistically you would have to say Dundee's hopes of getting back to the Premiership this season will be relying on them.
Dundee United are in cruise control at the top of the division now.
And, with the January transfer window coming up, Robbie Neilson is in a great position to ask for one or two signings to keep their momentum going to the finishing line.
They already have a deep squad but it's always better when you're recruiting from a position of strength.
* With Celtic already guaranteed to be playing European football in the new year and Rangers in a strong position to follow them, the Europa League is set to have an impact on the domestic title race.
It is so close at the top and hardly any points are being dropped by either of them but the longer the season goes and they are fighting on two fronts, the more significant squad depth becomes.
The two starting elevens are closely matched but when you dig deeper I think that is where Celtic have an edge.
They have a huge squad and should be able to cope with Thursday, Sunday football after the turn of the year. There is a bigger question mark over whether Rangers can.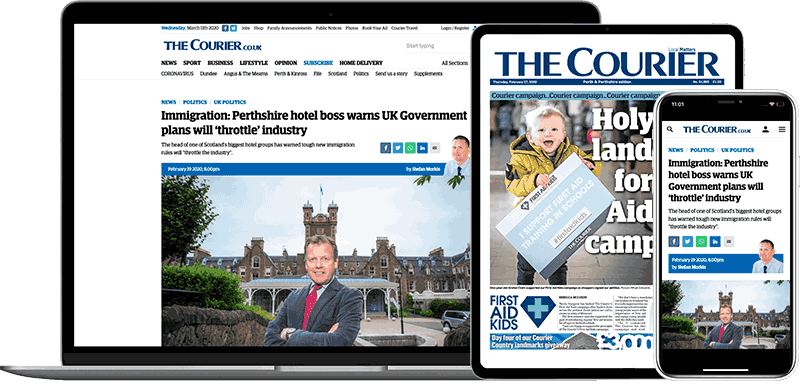 Help support quality local journalism … become a digital subscriber to The Courier
For as little as £5.99 a month you can access all of our content, including Premium articles.
Subscribe