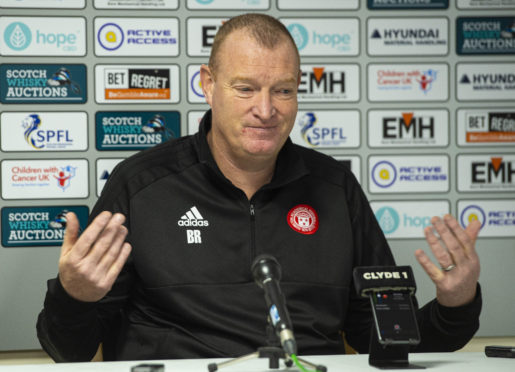 There's no getting away from it – gambling is rife in Scottish football.
It's a sad fact of life unfortunately.
You don't need to be involved in the game to know that betting companies are ingrained in the sport.
You only have to watch on TV to see how many of them sponsor or advertise.
They are putting so much in.
Even before those days, it was common for players to gamble.
It used to be the Littlewoods coupons and now you can bet on pretty much anything to do with a game of football – or any other sport for that matter.
And it's not a case of players filling in their slip and forgetting about it.
I know of dressing rooms where players are on their phones checking bets just before a game, straight after one and even at half-time!
Hamilton manager Brian Rice was quite right to describe it as a "disease".
Nobody would choose to be addicted to gambling just like they wouldn't choose to be addicted to smoking or alcohol.
As such, Brian needs support and help. Punishment is certainly not the answer. Nothing would be gained by hammering him.
This is the time for the SFA to do something constructive.
I've heard talk of an amnesty for people to come forward, which might be one aspect of what they can do.
But the biggest thing is making sure there are people and systems put in place to offer assistance before it gets out of hand.
And as far as rules are concerned, nobody should be able to bet on their own league certainly. And I'd probably go even further and say nobody should be able to bet on games in their own country.
The temptation is too great and it needs to be lessened.
* I was at Dens for the Scottish Cup tie at the weekend and the sight of three stands with huge spaces in them was tough to see.
We all know the factors that don't help – like the kick-off time and live TV – but that doesn't make it any less depressing.
Thank goodness for the Motherwell fans, who came in big numbers and made themselves heard – the fact that they're following a team doing well is the big difference, of course.
Dens under the old fashioned floodlights is still a great place for football and Dundee still have a chance to save their season.
It's all or nothing as they go for the play-offs now.
And one thing you can be sure of, the fans would be back to support the team if they get there.
* I know that goalies are supposed to stick up for each other but no way was the Virgil van Dijk challenge on David de Gea a free-kick.
Liverpool's second goal on Sunday should have stood and de Gea should be embarrassed at running after the ref to say it was a foul.
Van Dijk had his eyes on the ball and jumped in the only way he could to challenge for it.
Being strong under pressure has been the Man United keeper's weak point since he arrived in England and it still is.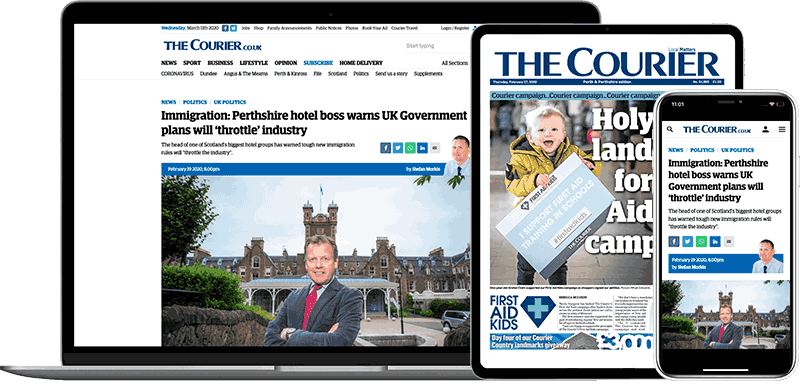 Help support quality local journalism … become a digital subscriber to The Courier
For as little as £5.99 a month you can access all of our content, including Premium articles.
Subscribe