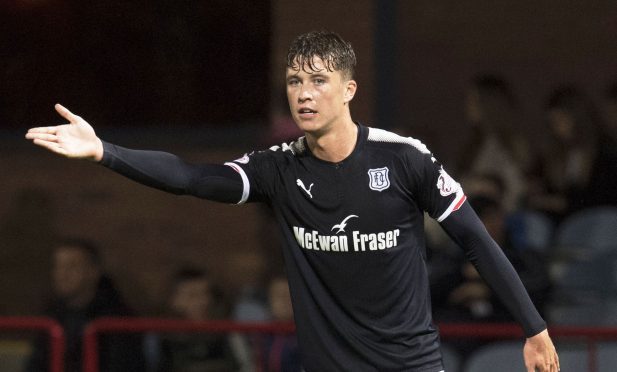 I can understand why big clubs are being linked with Dundee's Jack Hendry.
Any time I've seen him play I've been very impressed.
He's big, aggressive, confident, quick and can play. He passes well from the back and he also brings the ball out and commits midfielders. He's got everything in his locker.
Obviously he's a young player who will make mistakes and has a lot of improvement left in him but Neil McCann has done a great job so far.
There has been talk of interest from Celtic and the English Premier League, and I can see why.
Up here, in particular, we're short of young centre-backs and Hendry is as good as I've seen.
He reminds me of Lee Wilkie.
Big Lee probably took more risks but there are a lot of similarities.
If there is a big bid in January then Dundee wouldn't be able to knock it back. It would be great business for a guy they picked up for nothing a few months ago.
By that, I mean upwards of £500,000. That's small change to Celtic and the English clubs he's been linked with.
If it was an offer of £200,000 to £300,000, I'd be tempted to wait until the summer.
And playing with Dundee for a full season would be best for his development.
He's had a taste of football down south and it hasn't worked out for him.
A daft bid would make it a no-brainer for Dundee to sell, though, and I'm sure Neil would have targets in mind with the money he had to spend.
* Dundee have earned the right to go into Friday night's game against Aberdeen with no pressure on them.
Back-to-back wins have made the league table much nicer to look at for Neil and his players.
The talk of Dundee being a 'crisis club' has gone away.
They should be full of confidence, while Aberdeen have had the double whammy of their defeats to Rangers.
And, it's starting to look like they will be looking for a new manager as well.
Dundee are the team with a bit of stability and Aberdeen are the opposite.
The Dons will have quality players no matter who is in the dug-out but I'll confidently make one prediction……it won't be 7-0 this time!
* You couldn't say that Celtic finished their Champions League campaign on a high.
They achieved their realistic goal when the group draw was made but it was a poor performance against Anderlecht the other night.
Celtic have got European football to look forward to in the new year but the format of the Europa League isn't one I'm a fan of.
I believe it should be just the champions who get into the Champions League and all the rest should go into the Europa from the start.
It's basically a new competition that begins in February when all the Champions League drop-outs come in.
And, by the time it comes around, I wonder if there will be a few new faces at Celtic because that Anderlecht match may have made Brendan Rodgers' mind up that certain players aren't quite good enough at that level.