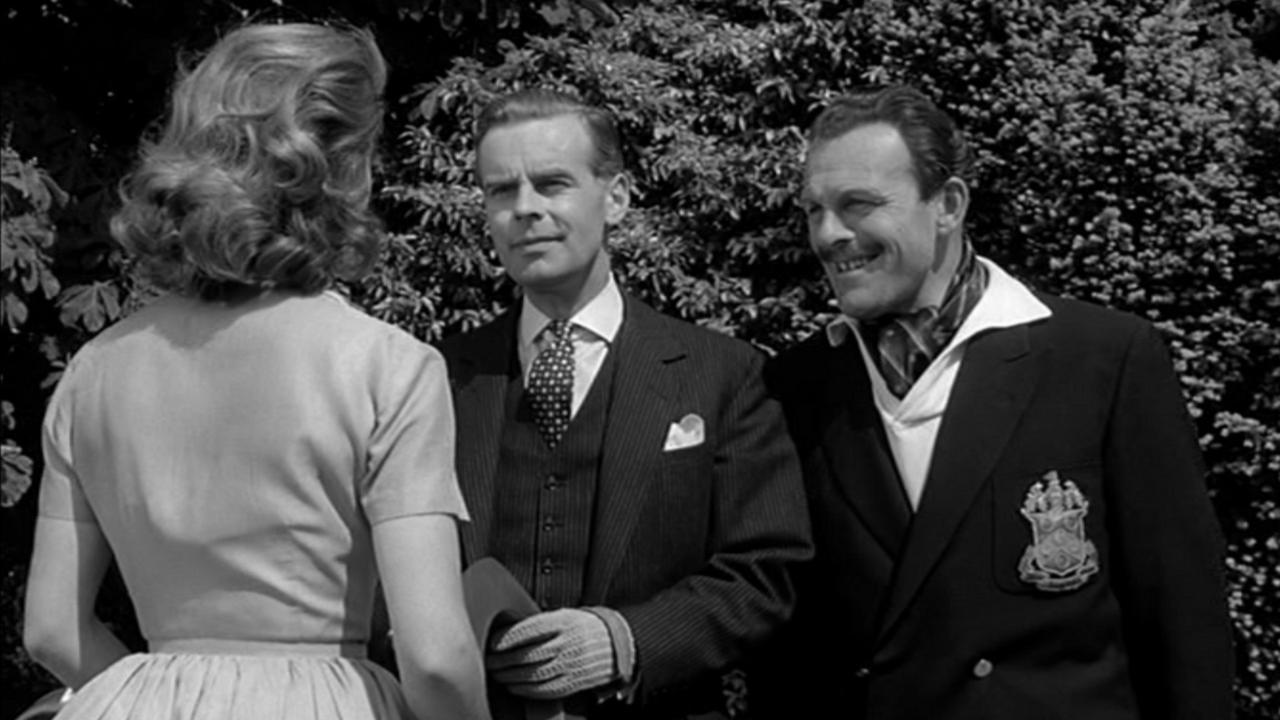 I had a thought the other day. Yes, I see you pretending to faint. I do have thoughts from time to time, though it's fair to say that nothing much comes of them.
The thought that follows is not going to change the world or your life, but I believe it to be interesting, in the ancient Etruscan sense of the word ("pedestrian, forgettable, indifferent").
It is this: how did we ever go to see old British films? Here is my thinking: I have quite a decent collection of British films from the 1950s and early 1960s, and they are among my favourite movies ever.
I've been re-watching many of them recently, and it occurred to me that, while it was fab to sit watching them on DVD, what sort of different world must it have been in which people actually went out to the cinema to see these?
The plots are thin, the characterisations slight and uncomplicated, the tone gentle, and the endings predictable. And, yet, they are hugely enjoyable.
You say: "Which films do you mean exactly? Please furnish examples." All right, I'll start with two favourites: School for Scoundrels; and The Happiest Days of Your Life.
The former, starring Ian Carmichael, Terry-Thomas and Alastair Sim (gods to me; much more so than Cruise, DiCaprio or Clooney), was based on the Lifemanship and Oneupmanship books of Stephen Potter, all of which, needless to say, I have read.
Happiest Days features the goddess, Margaret Rutherford, with the aforementioned Sim, A., plus the incomparable Joyce Grenfell, and concerns the chaos that ensues when St Swithin's girls' school is mistakenly billeted at Nutbourne College, a boys' school.
Never having been to private school myself, you wouldn't think there'd be much in it for me, but I don't think that matters.
I've also just re-watched all the old St Trinian's films, with which I claim a special bond. I lived just ten minutes up the road from the original school and cut the grass at the second building it occupied.
There are also the Doctor and Carry On films. I remember going to see one of the latter at a cinema in the Lake District. The others mentioned here were all before my cinema-going time.
The later Carry Ons and Doctors became right risqué, but I loved the characters, particularly in the former. Bumbling is a major motif, often incurring the wrath of great authority figures, such as James Robertson Justice in the Doctor films.
Other characters I enjoy are the quiet life-loving civil servants and, as prime players of these, I always look out for Richard Wattis, Dennis Price, Thorley Walters and Guy Middleton.
The scenes in the St Trinian's films where the civil servants engage in pastoral dancing to calm their nerves are among my favourites.
The films I'm talking about are all comedies, of course. I never cared much for the serious stuff, nor indeed the Ealing comedies, oddly enough, as they seemed more cynical and dark (maybe apart from The Titfield Thunderbolt).
I don't know how to explain this, but there is also something mysteriously satisfying about the sunshine on black and white films.
Well, that's what I think anyway. You can see why I don't make a habit of it.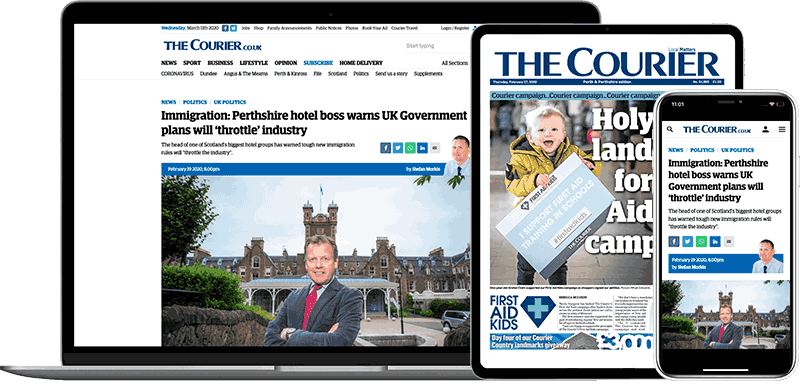 Help support quality local journalism … become a digital subscriber to The Courier
For as little as £5.99 a month you can access all of our content, including Premium articles.
Subscribe