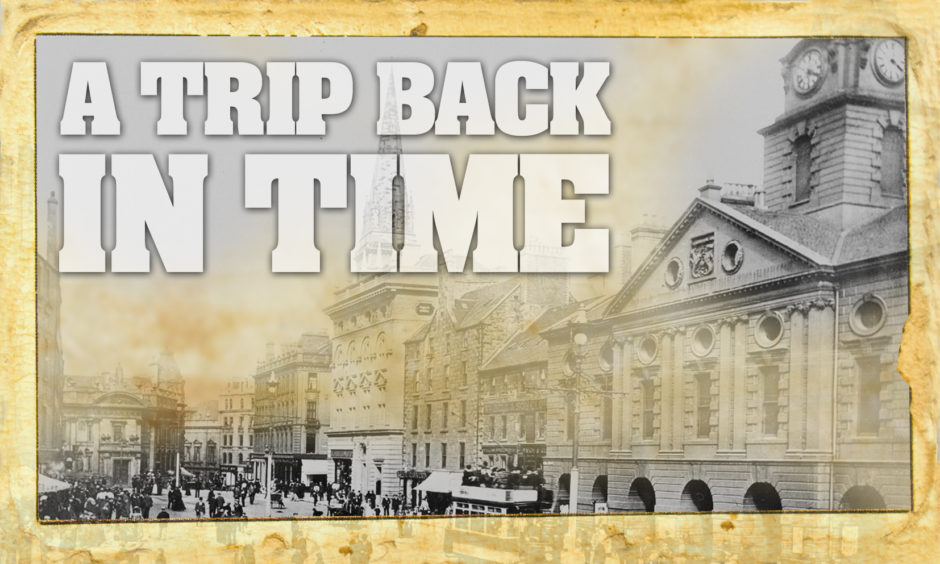 Each week, we will take you on a trip back in time with a selection of photographs picked from DC Thomson's vast archives. This week, the focus is on Balgay in Dundee.
Our first image shows a family looking through a small telescope at Mills Observatory on Balgay Hill. The picture was taken in 1934.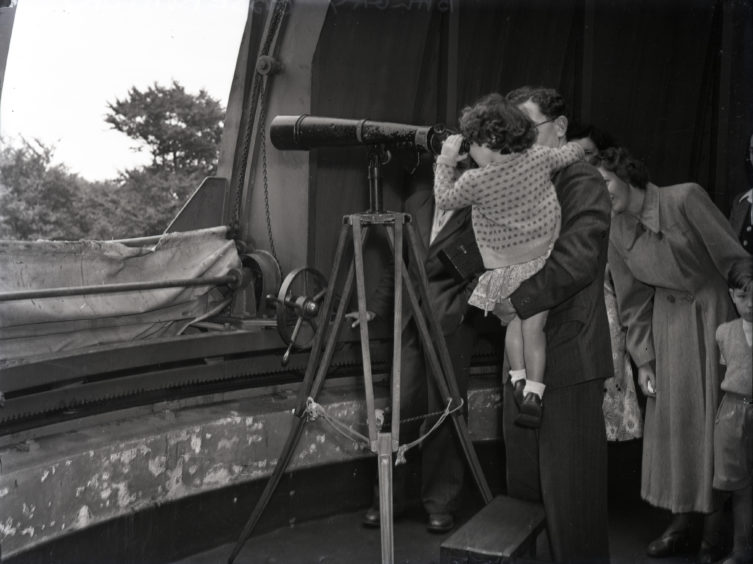 The second photo dates from September 4 1948 and shows a group of mothers enjoying a day out in Old Balgay Park with their children.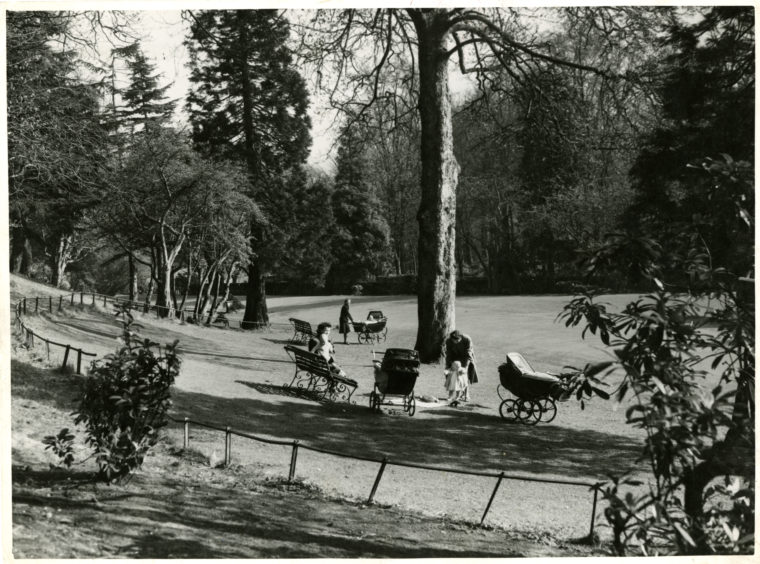 The third, really quite spectacular, picture shows Jack Gardiner skiing down Balgay Hill. The snowy scene, which shows the Tay Bridge in the distance, was taken on February 25 1958.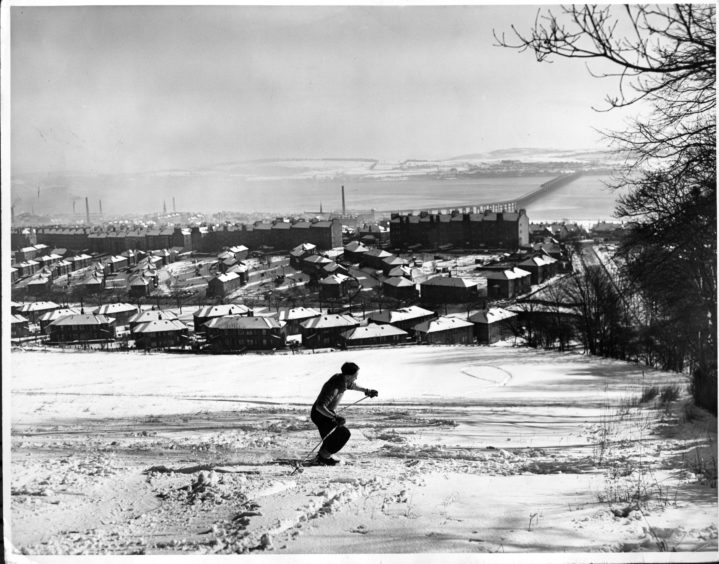 The fourth photograph shows Geoff Martin at work in the furniture restoration department of Justice's new premises in Balgay Place. The picture was taken on December 15 1980.
Dundee United player Lennart Wing married Linda Smith at Balgay Church, as our fifth image shows. From left to right: Finn Seaman, Lennart Wing, best man Tom Orehagen, Linda Smith, and Finn Dossing. The picture was taken on October 19 1966.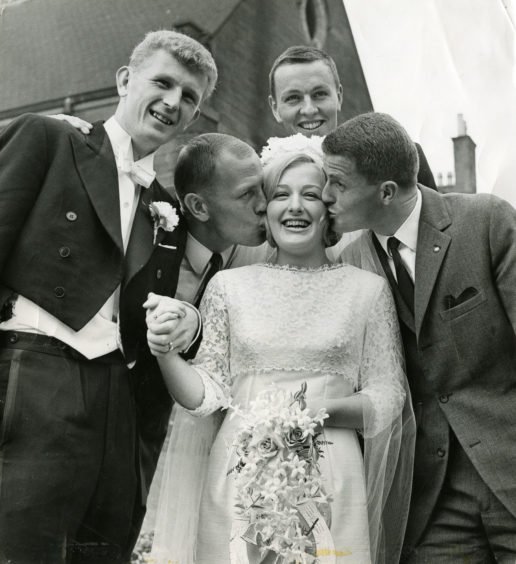 The final image, from May 30 1984, shows people gathering to watch the eclipse at Mills Observatory.