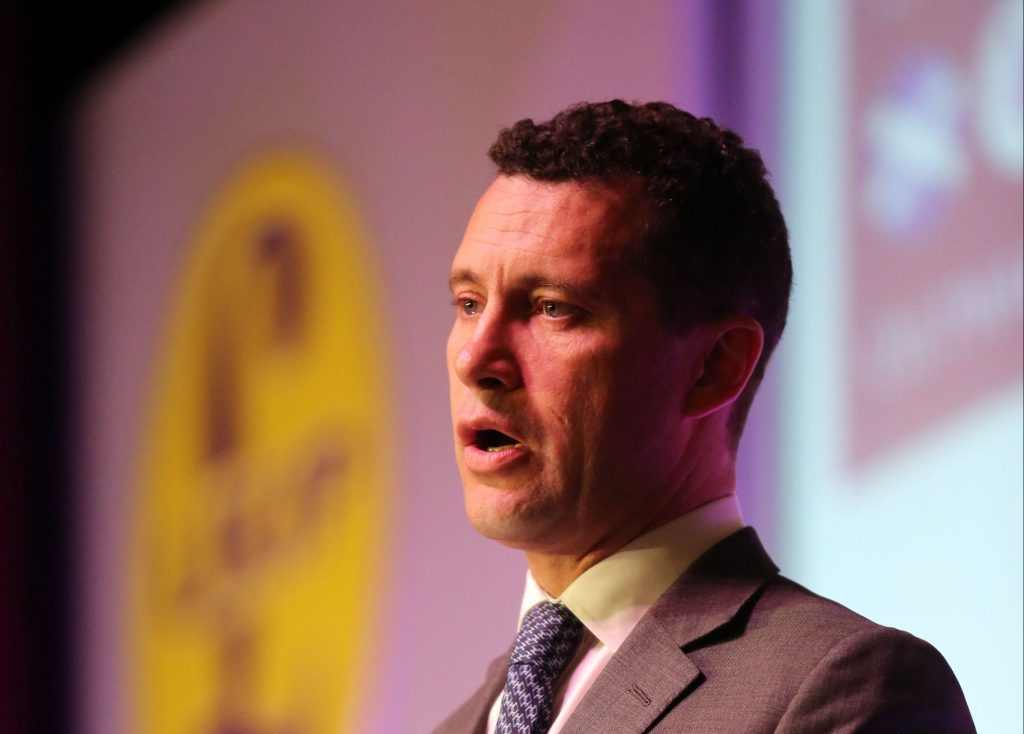 Ukip leadership favourite Steven Woolfe is in hospital following an altercation at a meeting of the party's MEPs.
The incident took place during what was said to have been a heated discussion at the European Parliament in Strasbourg.
There were unconfirmed reports that Mr Woolfe was punched during the course of an argument.
A photograph posted on the ITV News website showed the MEP lying spread-eagled and face-down on a gangway clutching a briefcase with an attendant leaning over him.
Mr Woolfe has released a statement and said he was sitting up in hospital, and was being kept in overnight as a precaution.
He said: "The CT scan has shown that there is no blood clot in the brain.
"At the moment I am feeling brighter, and smiling as ever.
"As a precaution, I am being kept in overnight awaiting secondary tests to make sure everything is fine.
"I would like everyone to know that the parliamentary staff, the Ukip MEPs with me and the hospital staff have been brilliant. Their care has been exceptional.
"I am sitting up, and said to be looking well.
"The only consequence at the moment is a bit of numbness on the left hand side of my face."
In a brief statement, party leader Nigel Farage said: "I deeply regret that, following an altercation that took place at a meeting of Ukip MEPs this morning, Steven Woolfe subsequently collapsed and was taken to hospital. His condition is serious."
The incident happened a day after Mr Woolfe declared that he was a candidate for the leadership following the shock resignation of Diane James just 18 days after she was elected to the post.
According to one source, it took place at what was described as a "clear-the-air meeting" with a group of MEPs who had been unhappy at his admission that he had considered defecting to the Conservatives.
In his statement announcing his candidacy, Mr Woolfe said he had been "enthused" by Theresa May's start to her premiership, prompting him "as it did many of my friends and colleagues, to wonder whether our future was within her new Conservative Party".
Neil Hamilton, Ukip's leader in the Welsh Assembly, said he had been told by an eyewitness that there was an argument between some MEPs.
The former Conservative MP told the BBC: "I don't know what his current condition is. It's obviously a serious matter if he's been carted off to hospital with bleeding on the brain, as I understand.
"Well, this is what I've been told second-hand but the story has come from somebody who was an eyewitness there so you know I think it's pretty credible.
"It's most unfortunate but passions obviously run high."
He added that he had been told Mr Woolfe "toppled over and hit his head on a glass window" after the confrontation, adding: "It must have been quite a wallop, I guess, to have had the impact that it seems to have had."
Mr Hamilton admitted the incident was not a great advert for the party, but added: "Let's not generalise it – it's a dispute between one or two individuals. It's not good that they are public representatives of the party in the European Parliament and that's highly regrettable."