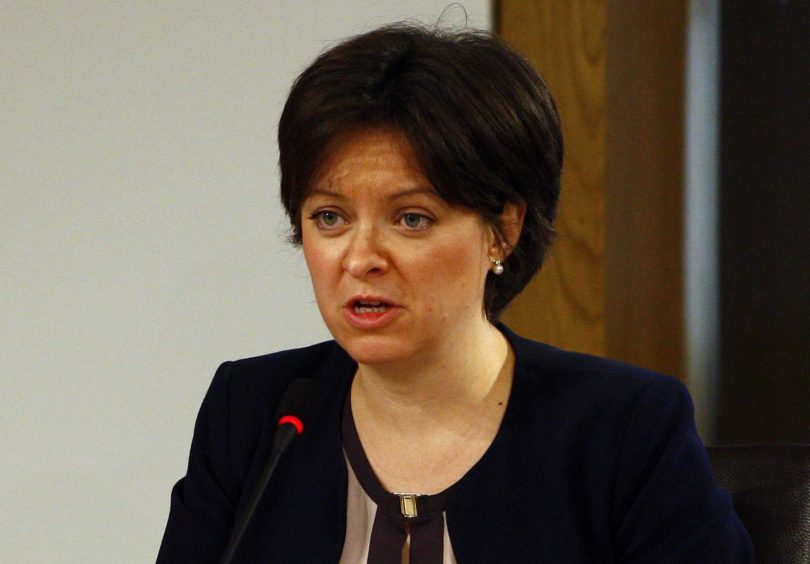 More needs to be done to protect communities from dangerous dog attacks, MSPs have said.
The call was made in parliament yesterday during a debate brought forward by Dundee-based Labour MSP Jenny Marra on the effectiveness of the Control of Dogs act 2010.
Members gathered to consider the conclusions and recommendations contained in the public audit and post-legislative scrutiny committee's report on the act.
The chamber heard at times chilling testimony on dog attacks in Scotland, including from the family of Dundee schoolgirl  Kellie Lynch, who was killed 30 years ago when the two pets she was walking for a family friend turned on her in Argyll.
Despite action to tackle dangerous dogs in Scotland since her death, members were told basic information including how many dangerous dogs there are in the country is still not collated.
Powers given to Police Scotland and councils in the act had not been not used and the report said there was "still an unacceptably high prevalence of dog attacks".
Public safety minister Ash Denham said the committee found a wide variation in the approach of different local authorities in the use of powers under the 2010 act, with some issuing barely any dog control notices.
"Changes to legislation will make little difference if local authorities do not seek to use their powers," she added.
Ms Marra said the evidence from parents whose children had been attacked and seriously injured by dogs had made for one of the most powerful committee meetings the MSPs had ever attended.
"We were humbled as Veronica and John Lynch bravely shared with us the events around the tragic incident in which their daughter Kellie, at only 11, sustained fatal injuries when she was attacked by two Rottweilers," she said.
"The summer that happened, Kellie had been due to start at St John's high school with me. Our year group was much the poorer for her absence.
"Thirty years on from the death of Kellie Lynch, we think there are more dogs—we do not know, because of the lack of data—and the threat is greater, yet there are not better laws to protect our citizens."
North East Scottish Conservative MSP Bill Bowman said: "Although it is not expressly a policy, the overriding feeling among the public, councils and partnerships involved with dog incidents is that animals and owners are given 'one free bite'.
"The committee felt this is a harmful assumption and the law is no longer fit for the purpose intended."
Meanwhile the Scottish Government intends to toughen up animal welfare laws so those who commit the worst crimes can face up to five years behind bars as well as an unlimited fine.
Rural affairs minister Mairi Gougeon said: "Through increasing the maximum penalties available for the most serious animal welfare and wildlife offences, we are ensuring that those who carry out these heinous acts will rightly face the full force of the law, as and where appropriate."