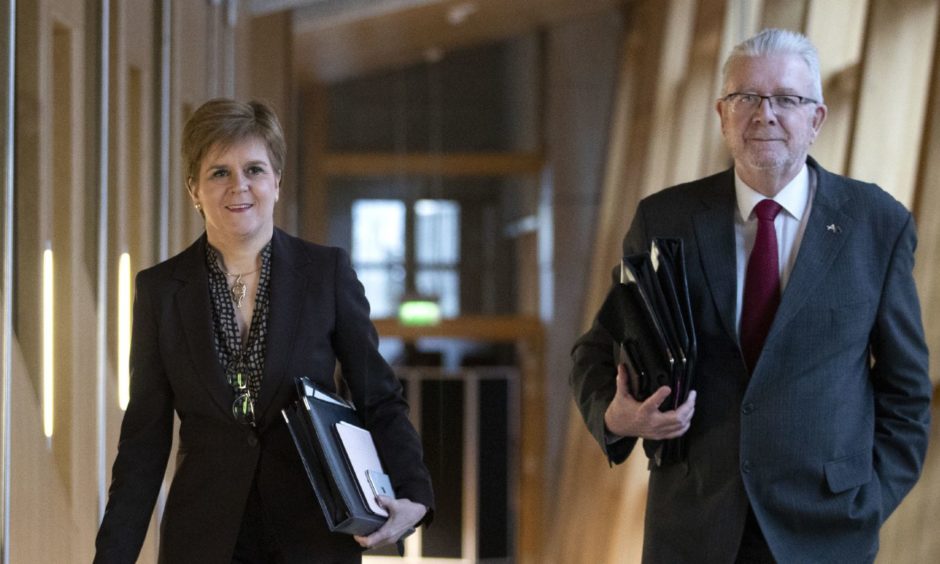 Controversial plans to temporarily scrap trial by jury have been dropped from the Scottish Government's emergency coronavirus legislation.
MSPs were set to debate plans for jury-less trials as part of a wide set of measures to support the justice system in the wake of the Covid-19 pandemic and tackle a growing backlog in Scottish courts.
The measures, which would allow judges and sheriffs to determine the outcome of major cases, were met with strong opposition from politicians and the legal profession before being scrapped just 24 hours after first being proposed.
Constitution secretary Mike Russell told MSPs the Scottish Government would remove the section of the bill dealing with jury trials "to allow an intensive and wide-ranging discussion by all interested parties, including victims, whose voice has not yet been fully heard, about the right way to ensure that justice continues to be done in Scotland".
Mr Russell said the legislation is "solely designed to help our country pull through" but admitted he too finds some of the measures very difficult.
He confirmed there remains an "open invitation" for discussion and said opposition proposals to hear cases in cinemas and theatres "while slightly Kafkaesque, is something we can look at very seriously".
Justice secretary Humza Yousaf said new stand-alone legislation on jury trials will be put forward on April 21, at the next scheduled sitting at Holyrood, following consultation with the legal community and victims' organisations.
He warned a backlog of cases is already building up in the court system as a result of the coronavirus outbreak but insisted ministers will work in a "spirit of compromise and a spirit of consensus".
Mr Yousaf said: "The solution needs to be in place this month so I am making a firm commitment to this chamber and wider Scotland that we will table emergency legislation for debate here on the next due sitting day, which is April 21."
Scottish Liberal Democrat MSP Alex Cole-Hamilton described the Government's "sharp u-turn" on its jury trial plans as important.
"People in Scotland have had jury trials for 800 years, through wars, disease and pestilence," he said.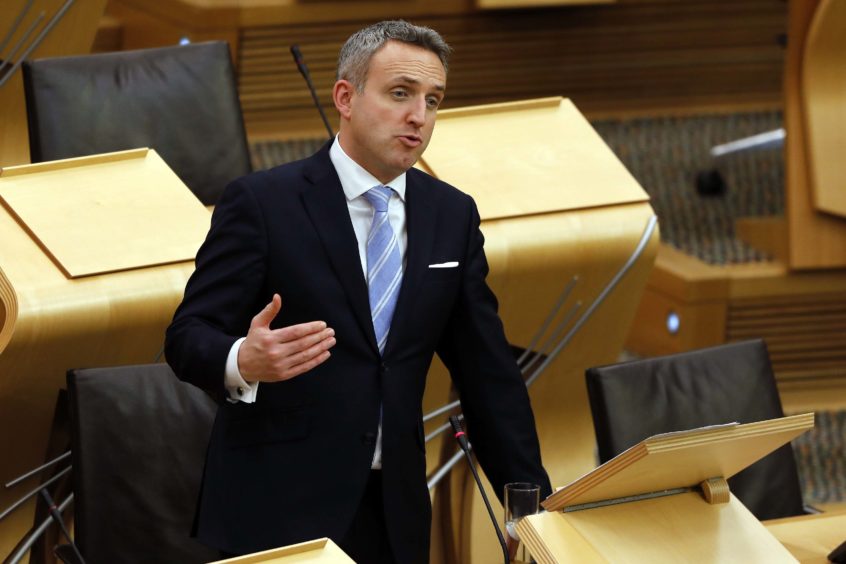 "When SNP ministers look at this again they need to remember that a shiver ran down people's spines at the idea they wanted to go further than any government in the world to end our system of justice.
"A pillar of our justice system must not be pushed to one side by the unilateral action of a minority government.
"People's lives depend on the outcome of these trials and Scots have been able to present their evidence to a jury for almost 800 years. There are ways we can keep jurors safe and keep our justice system intact."
The Government's announcement was welcomed by Law Society president John Mulholland, who said he was "reassured" ministers had listened to the concerns of members.
He added: "We look forward to engaging positively with the Scottish Government and partners as they investigate practical ways to ensure that justice can continue to be carried out effectively during the outbreak."
We will keep you updated on all of the key developments as the day progresses