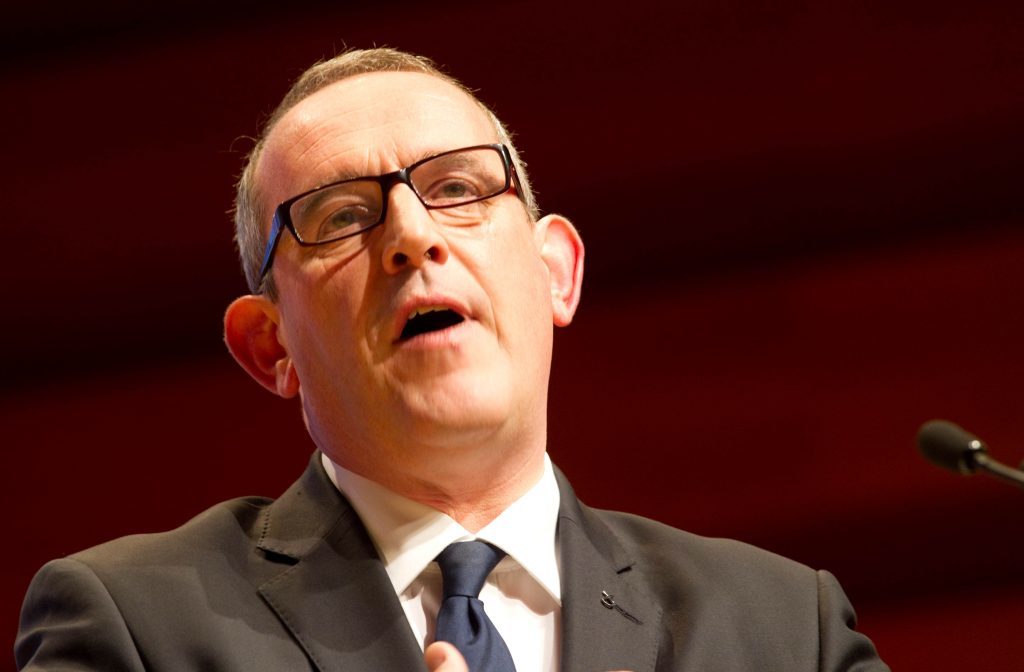 Fife will lose an MP and Angus split in two under new boundary proposals branded a "disgrace to democracy".
If the plans go ahead, they create the prospect of titanic battles within the SNP as prominent politicians, including the party's former depute leader Stewart Hosie, battle to keep their jobs.
A new seat of Angus Glens and Dundee East merges most of constituencies belonging to the party's chief whip, Angus MP Mike Weir, and Dundee East representative Mr Hosie.
Most of Dundee West, currently held by Chris Law, is covered by a new "Dundee burgh".
Nationalist Treasury spokesman Roger Mullin would have to see off either high-profile trade and investment spokeswoman Tasmina Ahmed-Sheikh or ex-Fife Council leader Peter Grant if he wanted to stay an MP after 2020.
This is because his constituency, ex-prime minister Gordon Brown's former seat of Kirkcaldy and Cowdenbeath, is being abolished and absorbed into his current colleagues' respective boundaries of Ochil and South Perthshire and Glenrothes.
The plans, unveiled on Thurdsay, reduce the number of elected representatives north of the border from 59 to 53.
Initial proposals published by the Boundary Commission for Scotland see just three seats completely unchanged – the two protected islands constituencies and East Lothian.
A furious Angus Robertson, the SNP's Westminster leader, called the plans "unacceptable".
He said: "At a time when Scotland already faces a deep and growing democratic deficit, with a Tory government that we didn't vote for imposing increasingly right-wing policies against our will, it is vital that the Scottish people have strong elected representation at Westminster to stand up for Scotland's interests and to hold the UK government to account."
Mr Hosie added: "The proposed boundary changes are illogical. To reduce the nubmer of Scottish MPs while maintaining the bloated House of Lords is a disgrace to democracy."
Similar plans have already been outlined in England, where Labour has claimed they amount to "gerrymandering" and the party's anger grew north of the border after it emerged the seat of its sole MP, Ian Murray, would disappear.
His Edinburgh South constituency has effectively been abolished and he faces the prospect of fighting in a new constituency containing SNP strongholds. Mr Murray said the proposals are "unfair, undemocratic and unacceptable".
Chris Skidmore, the UK's constitution minister, said: "The independent Boundary Commission for Scotland is proposing measures to achieve equal sized constituencies that will ensure an equal say for each voter.
"At the same time it's important to take this opportunity to cut the cost of politics, saving £66 million over the course of a Parliament by reducing the number of MPs."
The commission was told to ensure that each constituency has a voter population that is within 5% of the 74,769 UK average – although there are exceptions for larger and island constituencies.
Commissioners will make their final recommendations on new boundaries in September 2018 and ahead of the 2020 general election.
A consultation has started and will run until January 11, with a public meeting in Dundee on November 29.