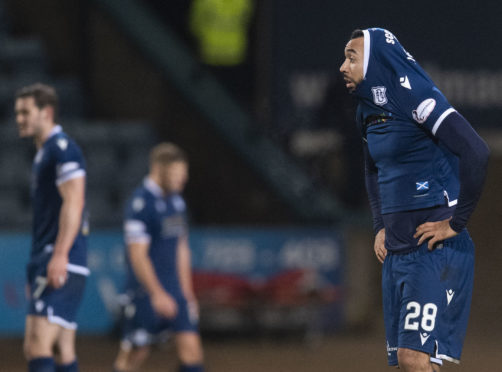 They are getting worse rather than better.
Three defeats in a row is their poorest run of form this season.
Their title challenge is over.
Getting into the play-offs will be no foregone conclusion.
This is the situation for Dundee Football Club.
Drill a bit deeper and there is plenty more reason for pessimism.
Sean Mackie is having a hard, hard time at left-back.
The midfield – an area that should be the Dark Blues' strong point – is slowing things down when the game needs to be quickened up.
In that midfield, Graham Dorrans' influence has waned alarmingly.
Kane Hemmings is currently a shadow of the striker Dundee fans remember from his first spell.
An unwillingness to shoot has spread through the team and the folly of that was shown by Danny Johnson scoring when he took one on at the edge of the box in stoppage time.
All of the above has led to Dundee and their supporters caught in the age old football vicious circle – boos from the stand, combined with declining standards of play.
James McPake stood on one side of the argument – the players need to improve to get the fans off their backs.
Stephen Dobbie was on the other – the fans need to bite their tongues to help their players.
My own opinion is somewhere in the middle. The fury at full-time is fine. The game is done. Let the players and management know that what you have just seen isn't good enough as you head for a cold walk out of the ground.
Booing during a game? I've never understood the logic in that one. As Dobbie illustrated, that has helped raise the performance of the opposition and arguably diminished the performance of the home team.
And to finish on one final football truism, this Dundee team needs all the help it can get at the moment.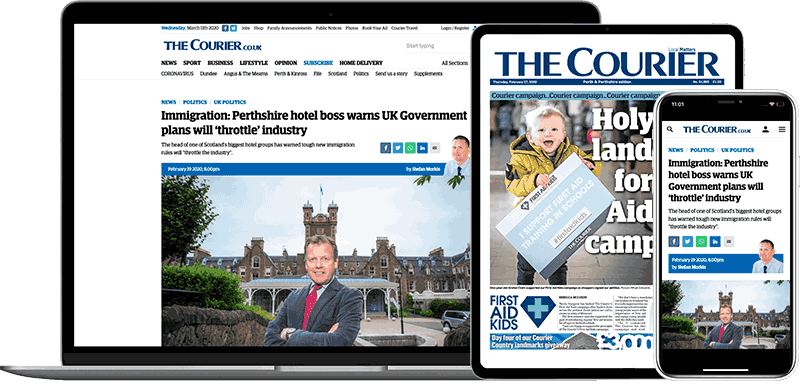 Help support quality local journalism … become a digital subscriber to The Courier
For as little as £5.99 a month you can access all of our content, including Premium articles.
Subscribe