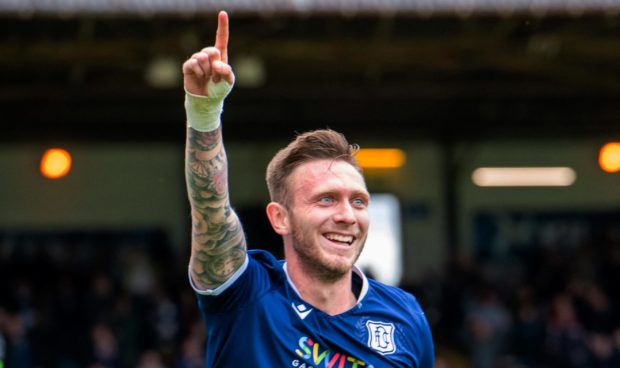 Dundee's derby momentum must have gotten lost while wandering the streets looking for a New Year party.
Maybe it is still staggering around somewhere nursing a hangover but it certainly wasn't at Dens Park on Saturday.
Fresh from a derby performance at Tannadice that seemed to reinvigorate the Dark Blues, this should have been match that saw James McPake's players kick off 2020 with some fireworks.
Instead, it was one heck of a damp squib.
Dundee, to be frank, were terrible in the first half and deserved to be more than 2-0 down at the break.
They improved in the second period – that would not have been difficult – but were still a million miles away from turning this game around.
The fans booed them off and not for the first time this season.
That the Dark Blues failed so spectacularly to build on that 1-1 result against their city rivals was incredibly frustrating.
It also meant they fell down to fourth spot in the Championship table, and sit an eye-watering 20 points behind leaders United, six adrift of Inverness and two worse off than third-placed Ayr United, who visit Dens this Saturday.
The timing of this dismal display was unfortunate as well, coming as it did on the day when owners Tim Keyes and John Nelms stressed in a programme article all the reasons, according to them, to be cheerful about the club.
The drop in standard of play from the second half against United and the first period against ICT was massive.
Dundee defender Jordan McGhee was the unlucky player left to try to come up with an explanation.
He said: "It is devastating.
"Going from the high of four games without defeat to that is just not good enough.
"We didn't start well or do enough to get into the game.
"We tried to get back into it but it is very difficult when you are 2-0 down and the other team is just sitting in.
"What we spoke about before the game was getting in their faces and getting the crowd on our side and continuing from last week.
"We were far from that. In fact, we were the opposite.
"We invited pressure and were dominated in the first 25 minutes."
Given the criticism and booing coming from some sections of the home support, McGhee was asked if the players have trouble playing at Dens as opposed to away from home.
He replied: "There can't be a problem playing here.
"We are at a big club.
"The boys know the fans have a right to voice their opinions.
"It (has) to be far better than that was.
"Consistency is what wins you leagues and shoots you up tables. That's what we need.
"We can't do it for three or four games. It's got to be seven or eight games and see where that takes us.
"United are a team that's playing with confidence. They are top of the league so every one of their team will be confident going into every game.
"We were like that in the last three or four games but, because they (United) have been doing it consistently, it helps across the board.
"We need to try and address that."
McGhee made it clear he doesn't blame supporters for having a go.
He said: "Everyone knows they have to shoulder a lot of the criticism and take the pressure in every game.
"It's something you have to learn to deal with and deal with it fast.
"I have been through it before at Hearts, where the fans voice their opinion as well and rightly so.
"If you have a poor game you deserve it. If you have a good game they are on your side. That's football.
"It is something I am used to. It's also something I would expect after a performance like that."
The Dark Blues, who started with the same line-up that kicked off the Tannadice derby, were on the back foot almost straight away on Saturday.
There was, therefore, little surprise when ICT took a deserved lead on 17 minutes.
It was a nice move that saw Kevin McHattie deliver a long-distance ball to Shaun Rooney on the right-hand side of the box. He took a touch then cut it back to the unmarked Aaron Doran, who swept a crisp, first-timed shot past goalkeeper Jack Hamilton.
The Dens men were getting sliced open by the Highlanders and it was 2-0 to the visitors on 24 minutes.
James Keatings was the scorer this time following a Dundee corner at the other end of the pitch. He capitalised fully on a slip by Jordan Marshall, drove forward into the other box then picked his spot with a low drive that went between Hamitlon and the far post.
Dens boss McPake said: "We were on the back of a half-decent run.
"We should have been out of the traps really quickly and starting the game well but…we were really poor."
The Dark Blues did sort things out a bit in the second half but there was never any real risk of Inverness losing their grip on the game.
ICT scorer Keatings said: "We worked hard and limited Dundee to not many chances. We managed to take our chances as well.
"In the first half we were delighted and then in the second half we just shut up shop. We were disciplined and saw the game out."
Meanwhile, Dundee midfielder Graham Dorrans, so good in the derby, had a quiet game for the Dark Blues.
There remains a possibility that he will leave the club during this transfer window, with MK Dons his likeliest destination.
However, his teammate McGhee wants Dorrans to stick around, saying: "Of course it is important that we keep him.
"He has played at the top level – in the English Premier League and with Rangers – so he is a really important player for us.
"Apart from that, he is great around the dressing room, helping and speaking to boys.
"It would be massive for us to keep him but he is a top player and there is bound to be interest.
"He seems happy here. He is playing, he is fit and he is producing good performances. Everyone hopes he stays."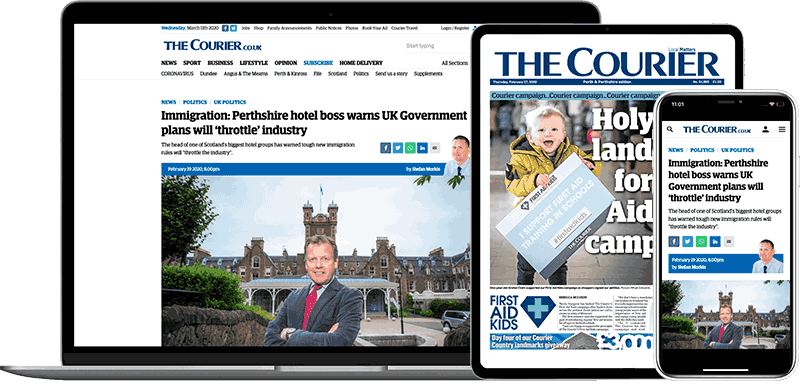 Help support quality local journalism … become a digital subscriber to The Courier
For as little as £5.99 a month you can access all of our content, including Premium articles.
Subscribe