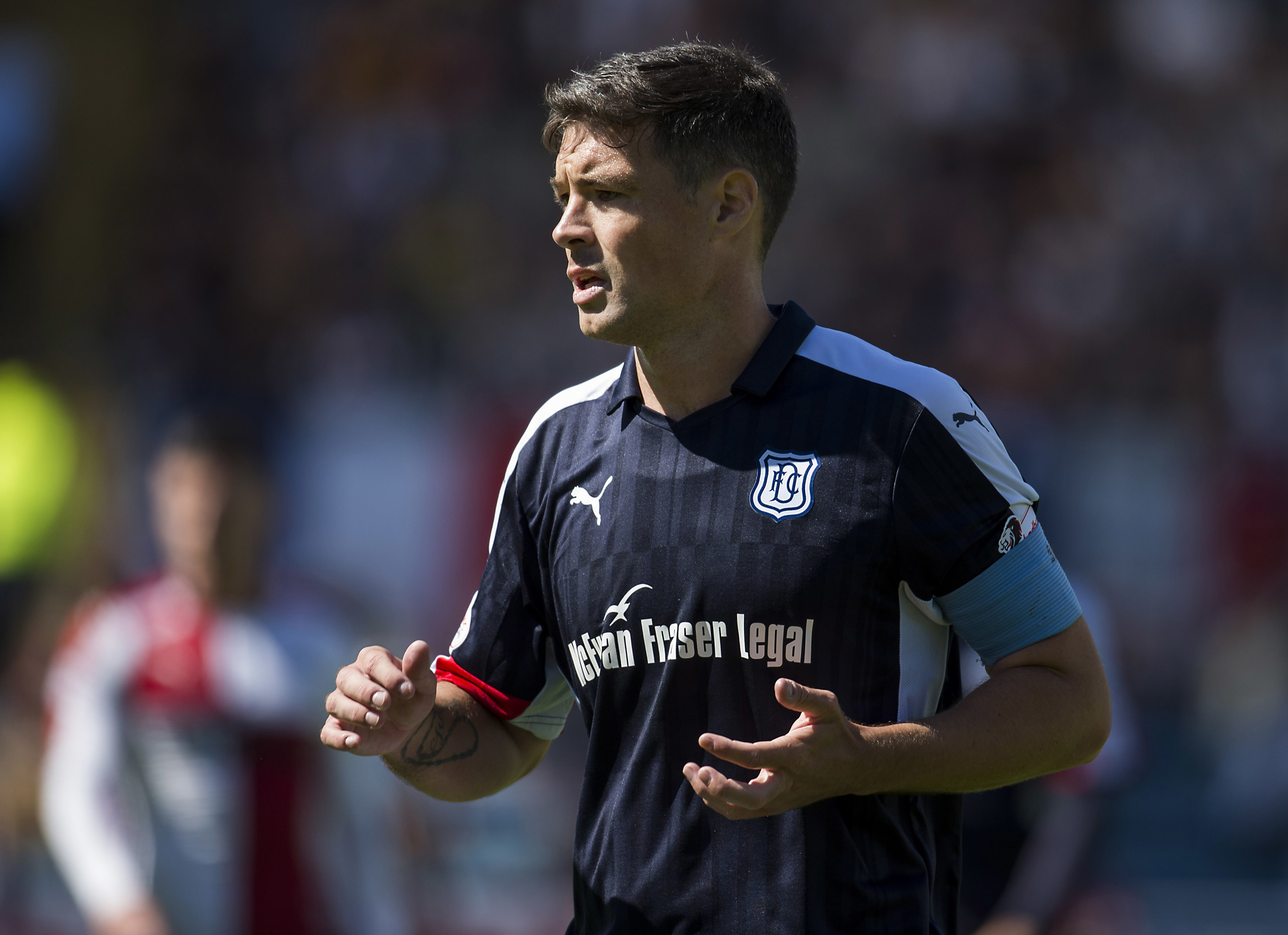 Dundee defender Darren O'Dea admits he could not see where their next victory was coming from when they were bottom of the Ladbrokes Premiership.
O'Dea began to question whether his team had the character to get out of their slump after a 2-0 home defeat by Partick on October 26 left them adrift with six points from 11 games.
One month later, Dundee secured a third victory in four matches and are only in the bottom half on goal difference ahead of Saturday's game at Kilmarnock.
O'Dea believes manager Paul Hartley and his coaching team deserve the credit for moving to a 3-5-2 formation ahead of their victory at Hamilton – and for keeping faith in their players.
"I have been in football for quite a while and that was one of the toughest weeks I have had," the 29-year-old Irishman said.
"It's easy to say 'try to be confident and be upbeat' but I couldn't see where we were going to get a win, and that's worrying when you feel like that.
"But the manager never felt like that. He had everyone going on the Thursday. We changed a little bit, our thoughts on how we played the game away to Hamilton, the shape, he decided this was the way we were going to go. And credit to him, it has worked.
"And credit to the players for implementing it. It says a lot about the character of everyone, which was questioned. And I'd be lying if I didn't question myself at the time.
"It's easy to say that now we have won a few games. We need to keep going and hopefully Saturday just continues the good run we are on."
O'Dea believes coming through their early-season struggles, which came after the loss of key attacking players Greg Stewart and Kane Hemmings, can help push them on throughout the season.
"As a squad we are stronger for it," the former Celtic player said. "I always think your real character is shown when you are struggling. Our real character did come out.
"People questioned it, and when I say people, we questioned it. We have always known we have a good group of players, but when we were under that bit of pressure, I thought the response was fantastic."