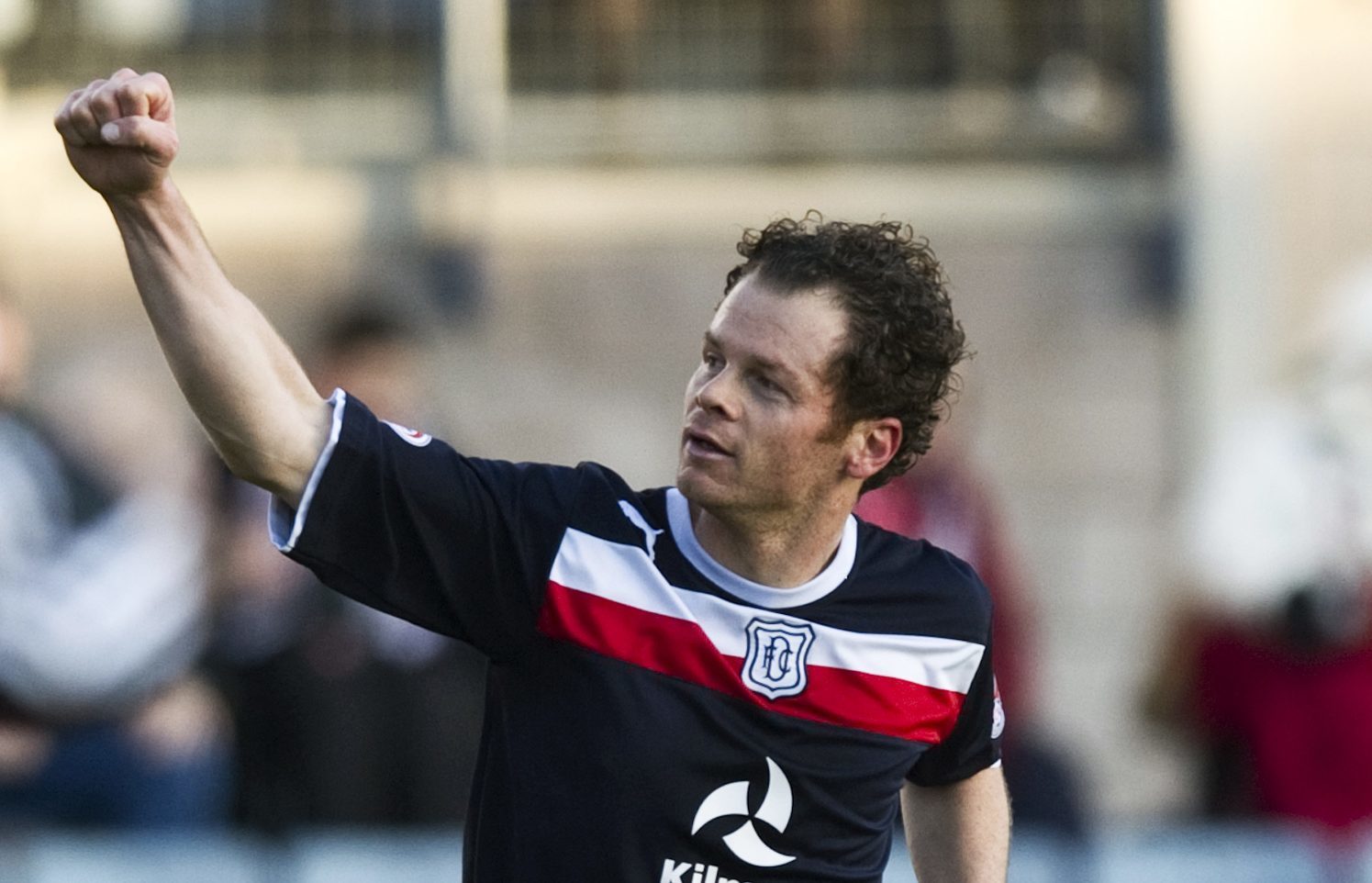 One of Neil McCann's Deefiant team-mates believes the man tasked with saving Dundee's Premiership status is the "ideal modern-day boss".
BBC Radio London analyst Matt Lockwood caught up with Sky Sports pundit McCann during last Saturday's Sunderland v West Ham clash as the pair gave their expert opinions on the Stadium of Light showdown.
It was a timely chance to catch-up for the men who starred together at Dens Park back in 2011 when Dundee beat the odds and a 25-point deduction to stay up.
Lockwood thinks his old club have pulled off a masterstroke by appointing the former Scotland international until the end of the season following Paul Hartley's dismissal.
He said: "It was great catching up with Neil and a real eye-opener.
"We were both at the Stadium of Light and neither of us obviously knew that 72 hours later he'd be the new Dundee manager.
"During our chat, his passion and knowledge of the game just shone through and he struck as you someone who who'd be ideal as a modern-day boss.
"Among other football issues which we chatted about in Scotland, we actually got onto the situation with Dundee and the difficulties they have been going through of late.
"People can say all they like about his lack of experience but the bottom line is Neil is probably more qualified than most managers in the Scottish Premiership when it comes to game-analysis and having watched other opposition teams on a regular basis.
"Because of his role as a Sky pundit for the past five years, he'll have seen as much as anyone if not more as he's been in it practically 24/7 so is well-placed to pin-point strengths and weaknesses.
"He's got stuff coming out his ears which is going to be absolutely vital in the remaining five games just to give them any slightest advantage they can possibly get.
"At the end of the day, what would their supporters prefer? A manager who has been sacked a few times before having made the same old mistakes, or someone like Neil who is going into it fresh with a different perspective?
"I certainly know which one I would take any day if I were a Dundee fan.
"This is an exciting appointment which is outside the box and I think it will prove to be a very shrewd one."
Recalling the Deefiant days, Lockwood said: "We used to travel to training together most days in the car from Edinburgh and go to the same gym in the city.
"It was clear then that he had a love for the club to come out of retirement to play a few games as a trialist.
"He was like a breath of fresh air coming into the dressing-room with his enthusiasm and on the training ground he was the ultimate professional.
"They boys just took to him right away and I'm sure he will be the same as a manager."
He added: "I'm confident they'll rediscover that feeling we had in the dressing-room in 2011.
"It was massive for what we achieved. Looking at it from the outside, the players look as though they need a change and can't really do any worse than they have been of late.
"It's about how they respond over the next five games because that's all that matters when the action gets underway at Motherwell at the end of the month again."