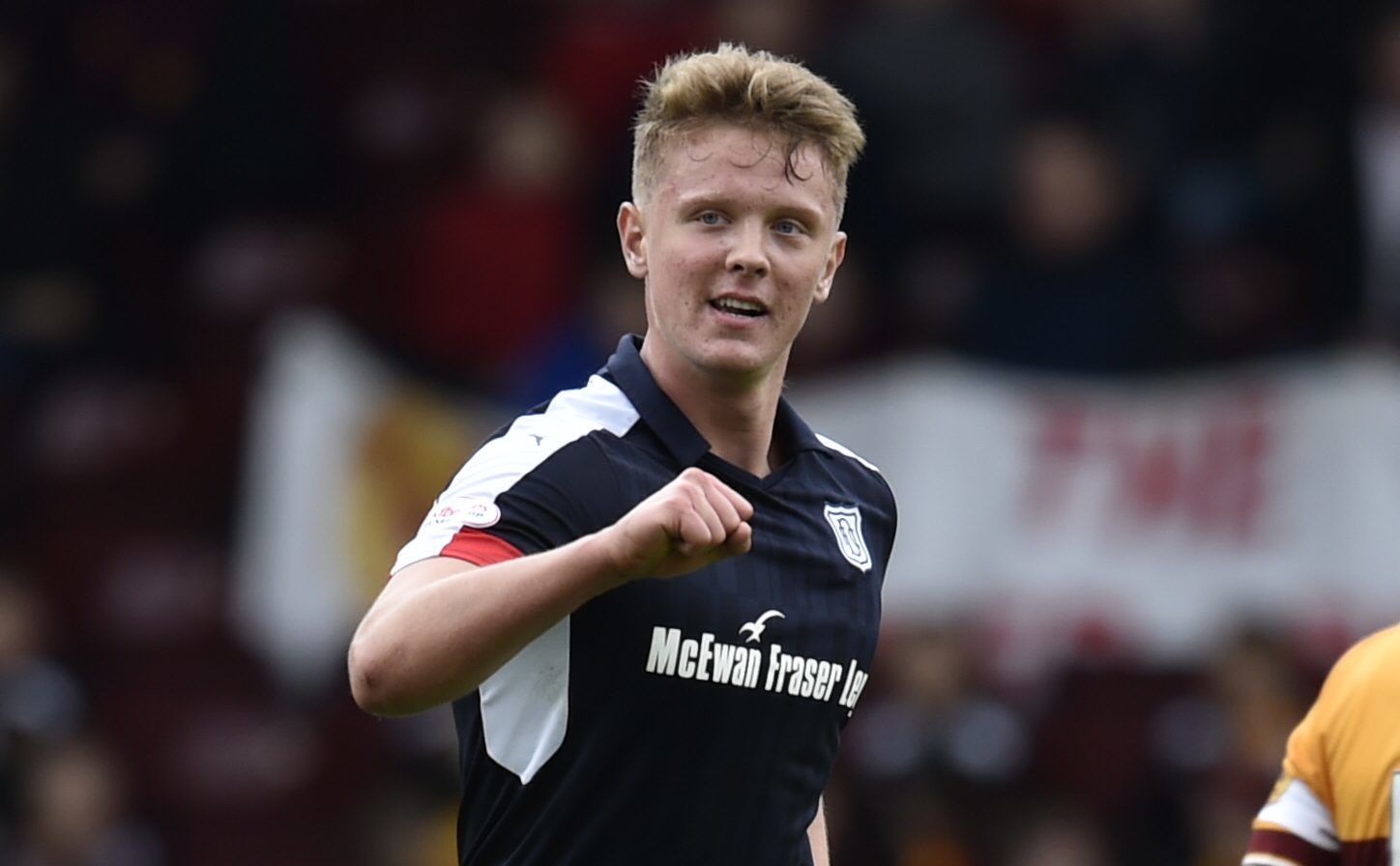 Mark O'Hara has endured the nerve-shredding anxiety of one Premiership play-off with Kilmarnock – now he is determined it is something he will not have to experience again with Dundee.
The Ayrshire club had to battle it out for the top-tier survival last season with Championship side Falkirk.
O'Hara played the full 90 minutes in the first leg at the home of the Bairns, with Killie losing that game 1-0 to set up a fraught second leg at Rugby Park.
However, Lee Clark's side blew Falkirk away, winning 4-0 with O'Hara coming off the bench to play the last 15 minutes.
He joined the Dark Blues during the summer and played a vital role last week at Motherwell as the team marked Neil McCann's first game in charge with a 3-2 victory that lifted them out of the relegation play-off spot.
Now, O'Hara is determined to win again at his former club this afternoon, to edge Dundee closer to safety.
He said: "I played the first leg against Falkirk and then came on in the second leg. When I came on I didn't have to worry about anything.
"The first game everybody was nervous especially being the Premiership side whereas Falkirk had everything to gain.
"It was a nervous affair but it brought out a good crowd and the atmosphere at Rugby Park was brilliant.
"However, it is a position I definitely don't want to be in again."
The last time Dundee played at Rugby Park in December, O'Hara missed out through injury.
Now, he is relishing attempting to put one over on his former team-mates.
He added: "I am really looking forward to it. The first time I was there this season I was injured so this will be my first time back (playing).
"We bumped into the Killie boys in the Bothwell Bridge Hotel for pre-match last week when they were playing Hamilton, so I saw a few of them then.
"I have kept in contact with lads like Greg Taylor and Adam Frizzell but hopefully we will be taking three points off them.
"When I moved on, about 10 others went as well, so a good core of the squad left with me.
"I spent most of my time playing in defence there. They won't be used to me playing further up the park but hopefully I can show them what I can do."
O'Hara certainly did that last week against Motherwell, scoring one and setting up another in the 3-2 win with McCann's game-plan working to a treat.
Now, the player is looking for more of the same against Killie.
He added: "When the new manager came in, everybody was trying to be a positive as they can and after a win we are all good to go this week.
"The manager has said we have to take each game as it comes but we need to target wins.
"The game plan worked to a tee on Saturday and we will have another plan this week and we will be looking to execute it again."
McCann is in charge of the Dark Blues on an interim basis and there will be a boss in the home dug-out also in temporary charge, Lee McCulloch.
And O'Hara admitted the former Rangers and Scotland striker seems to have has lifted spirits at the club.
He said: "He has done very well and the fans are happy and the players I have spoken to are a lot happier.
"I think they are more solid now and are a point away from safety which is progression from last year.
"Since he has taken over he has got some good results, including last week and they will be looking to kick on again.
"There was uncertainty at the time with the chairman. I still think there are one or two disgruntled fans but they seem to have more stability and are stronger as a club."
Killie play on an artificial surface but O'Hara does not believe that gives them an advantage over sides like his own who play on grass.
He said: "I found last year Killie struggled at home. Teams were used to bad grass pitches but it is a consistent surface and you know what you are getting.
"I don't think it is an advantage. Teams are used to it and we have been training at the GA Arena to get used to it."
Dundee's Cammy Kerr returns from suspension for the game.