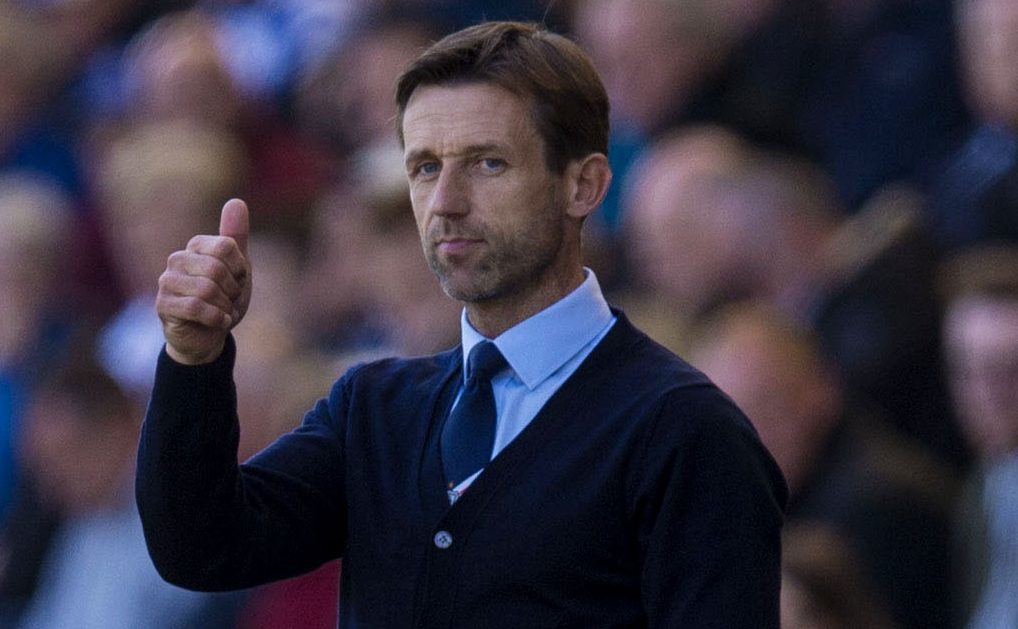 Dundee interim boss Neil McCann believes his players' trust in one another and the game plan they are executing have been the biggest factors in their return to winning ways.
The 42-year-old has enjoyed nothing but success in his short time in charge of the club, winning his first two games on the road against Motherwell and then last Saturday at Kilmarnock.
It is a remarkable turnaround considering before his surprise appointment the Dark Blues had lost their previous seven games.
McCann acknowledged the huge part the fans have played with their backing in those two hugely important away games and the boost it has given his team.
However, the players have also been working fully as one and it is paying big dividends.
McCann who will be in the home dug-out as manager for the first time tomorrow for the visit of Ross County, said: "I have words with everybody individually and speak to them as a group collectively as well.
"I have said that I wouldn't accept anyone feeling sorry for themselves.
"I think the away support has been out of this world. Their encouragement helps, without a doubt, as does the results.
"But the biggest thing that has helped their confidence is what we have worked on all week with the game plan and how we have gone about it.
"There is a trust in it and in each other. If you can get that within a side, that breeds confidence.
"That's where they are at the minute. The whole unit seems to be working as one."
As well as another win last week in Ayrshire, the game against Killie was notable for Dundee keeping a clean sheet for the first time this year.
That delighted McCann who is seeing signs that the players are starting to put his ideas into practise on the pitch without needing to be told from the touchline.
He said: "I knew what I had to work with when I took the job.
"I just wanted to work on something I felt was right to do.
"I really battered that into them for two weeks.
"One of the most pleasing things for me is that I can see them implementing tactical things on the pitch that I have asked them to do without me shouting which is really pleasing.
"When that happens, it means your coaching methods and demands on them are starting to seep right in deep.
"It might take me two seconds to get a message onto the pitch but if they see it there, that can save two seconds and maybe stop a goal."
McCann was not afraid to make changes to a winning team at Kilmarnock and he might do so again against a Ross County side he rates highly.
He added: "I think I said from my first game it was about stopping the defeats and doing that a certain way, respecting the opposition and their strengths.
"I said it would be different at Kilmarnock. It certainly was and I think we could have been well clear before we got our goal.
"But we did remarkably well to come through the other side.
"This game will be different again on its own merits.
"It has nothing to do with being at home or the points we need to achieve, it will be different because it is a different opposition we come up against.
"Jim McIntyre and Doddsy (Billy Dodds) have done a remarkable job at Ross County.
"They are a real good side and I am surprised they didn't make the top six.
"I expect (Liam) Boyce to come back in if he is fit which comes into my thoughts as well.
"He is a goal machine but he doesn't get them on his own, he needs boys to provide him with that.
"Changes might happen so our game plan might be slightly tailored but the focus is still the same – on winning.
"But we will need to be on top of our game and I expect us to be that."
McCann added: "It should be a really special day on Saturday.
"To be honest, I haven't really thought about my first game back. I know the club have done a bit on that but all I am concerned about is getting the boys set up and having all the information they require to win the game."