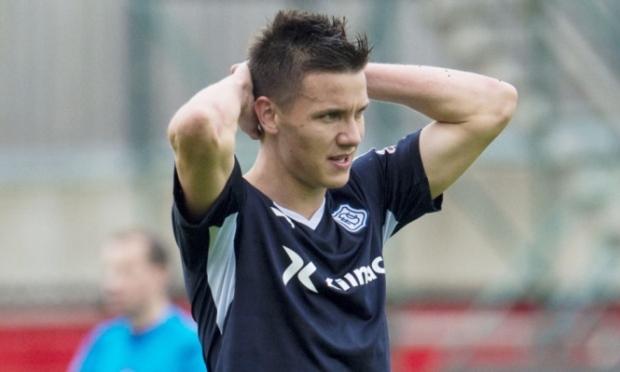 Neither Thomas Konrad nor Kosta Gadzhalov have been offered new deals with Dundee.
Manager Paul Hartley has confirmed that no discussions have taken place with a view to extending their stays at Dens Park beyond the end of the current campaign.
He said: "Konrad and Kosta are players we will be speaking to about the future in the next couple of weeks.
"We can say that we haven't offered them new deals. We will probably take our time with those two."
Konrad said last week that he didn't expect it to be a struggle to find a new club if Hartley decides against keeping him
"I don't know yet what's happening about next season," he said. "I'm speaking to my agent. My agent is doing things for me. We will see if I go back to Germany or stay in Scotland.
"He's speaking to a few clubs and I will speak to the gaffer about it too because I like it here in Dundee. I'd love to stay here, but we will see. You never know what will happen in football.
"I don't have any headaches worrying about getting a good club. I think I've done well these last two years here.
"The gaffer said to wait and see what happens and that's fine by me as I can look at what kind of offers I get.
"I am settled here and have made a few friends in the team. I enjoy being here with these guys so I would definitely stay here, but it depends on many things."
Gadzhalov, you would expect, is less likely to be offered fresh terms after struggling to hold down a first team place.